Everyone in the class was happy for WenSheng when he left for Beijing because we all knew he would be able to walk after getting surgery there.
We decided that when WenSheng came back, we would pay him a visit.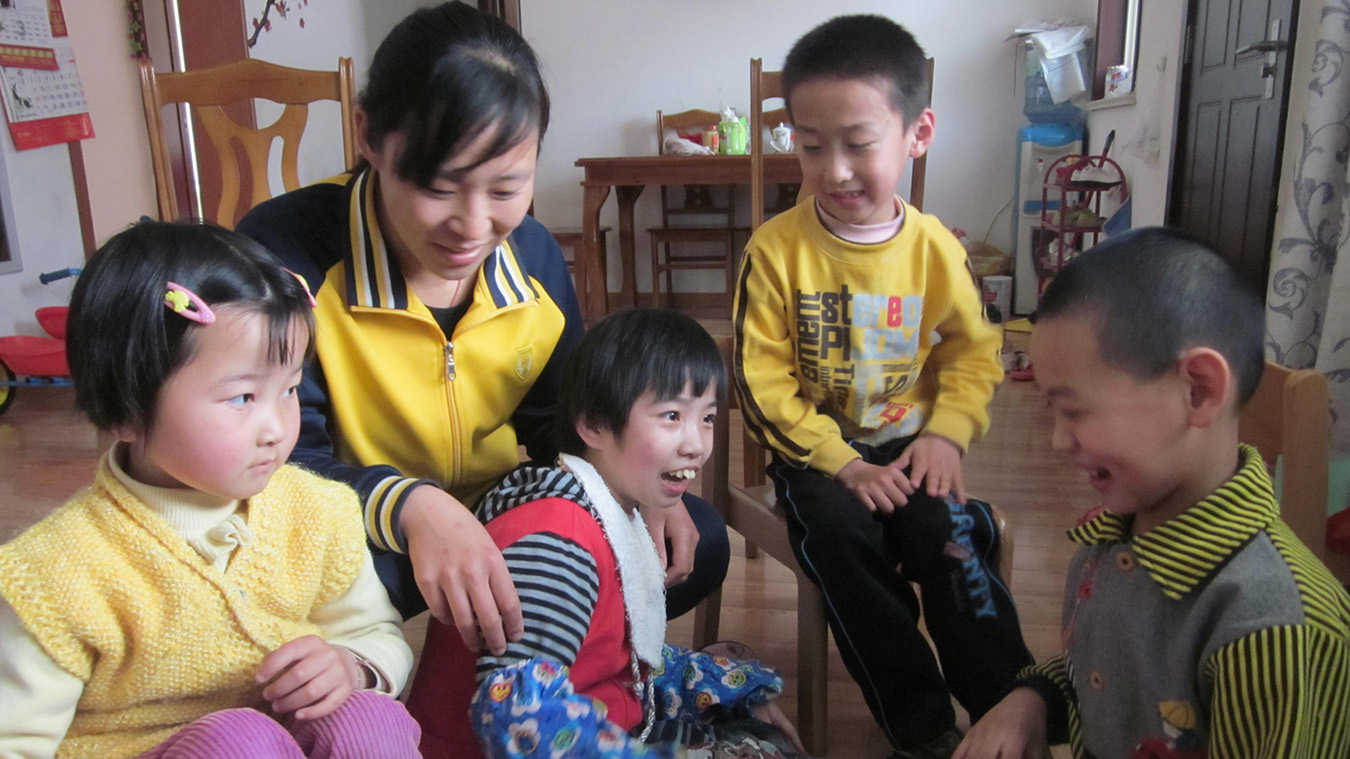 When WenSheng came home, everyone was excited and eager to visit him. We bought a lot of fruit WenSheng likes and we also brought some of the candy from my wedding. WenSheng was surprised and excited when his foster mother told him, "See who has come to visit you!" Ran was the first to enter his room and he handed over the fruit saying, "WenSheng, these are for you." WenXiu took out the candy and said, "This is a bag of candy from Teacher XiaoYan's wedding." WenSheng kept nodding his head and crying. All he could say was, "Thanks."
The scene was so touching that WenSheng's mother and some of the children cried too. WenSheng's mother told us that he wanted to go back to school so badly that every day he would watch his younger sisters and brothers walk to school until they were out of his sight.
I was so touched by WenSheng's tears full of gratitude and happiness–I will never forget WenSheng's tears.
https://onesky.org/wp-content/uploads/2017/12/WenSheng-2.jpg
759
1350
Maya Bowen
https://onesky.org/wp-content/uploads/2023/01/25th-logo-6.png
Maya Bowen
2012-08-13 13:01:00
2012-08-13 13:01:00
WenSheng's Tears