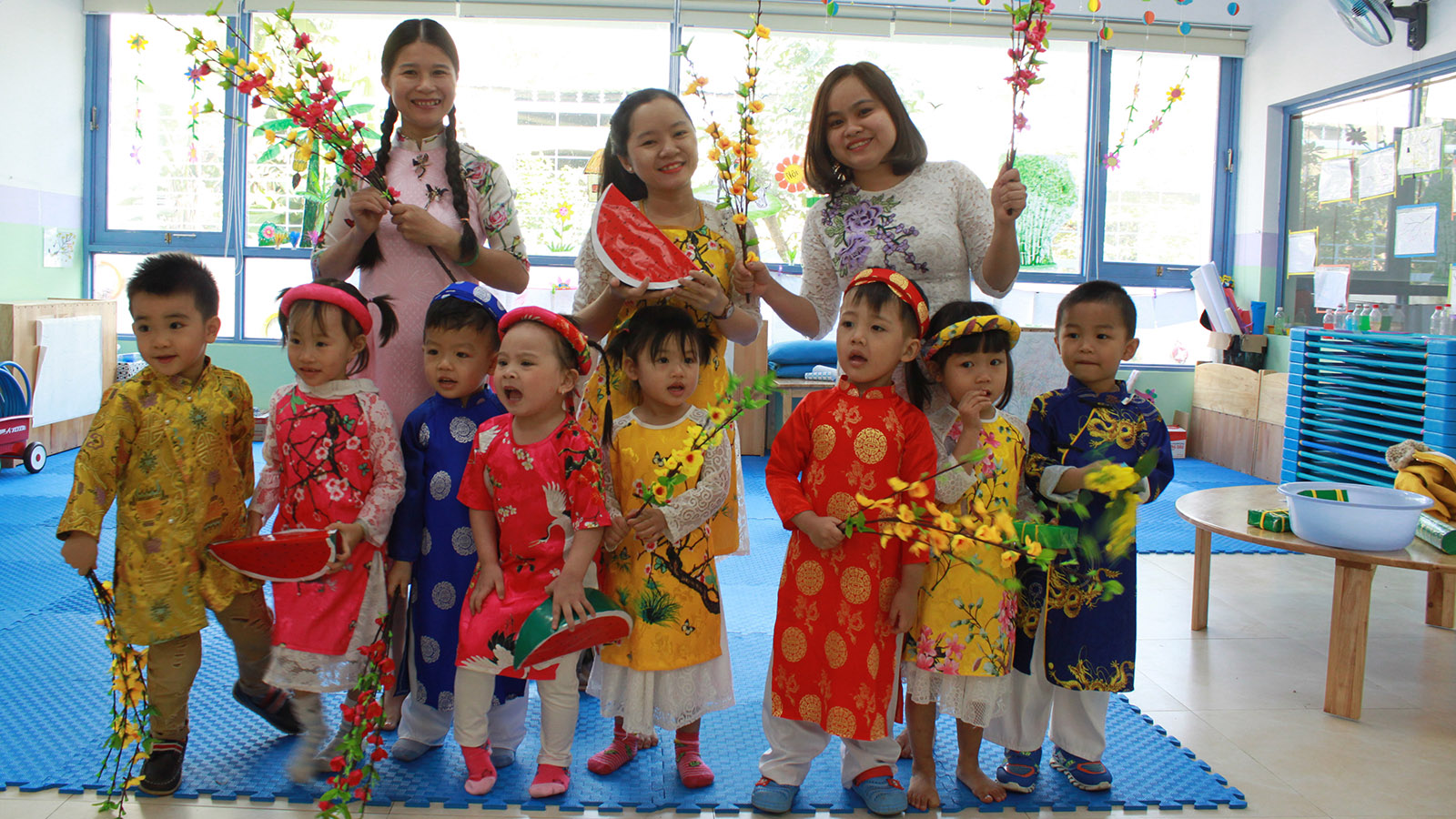 A Trip Back to Childhood: Celebrating Tet Nguyen Dan in Da Nang!
For Vietnamese people, the lunar new year, known as Tet Nguyen Dan, is the most important festival of the year.
To mark the first new year celebration at our newly-opened Early Learning Center in Da Nang, we wanted to do something special, not only to bring joy to our children, but also to treat their hardworking parents to a stress-free day.
In the week before the event, teachers, parents, and children worked hard to ensure that the celebration would be special. Our parents made stalls using bamboo and palm leaves, our cooks prepared food, and our teachers and children rehearsed for their stage performance. The entire ELC was also decorated for the holiday with the vivid, festive colors of kumquat trees and peach and yellow apricot blossoms… plants that represent warmth, wealth, and good luck for the upcoming year.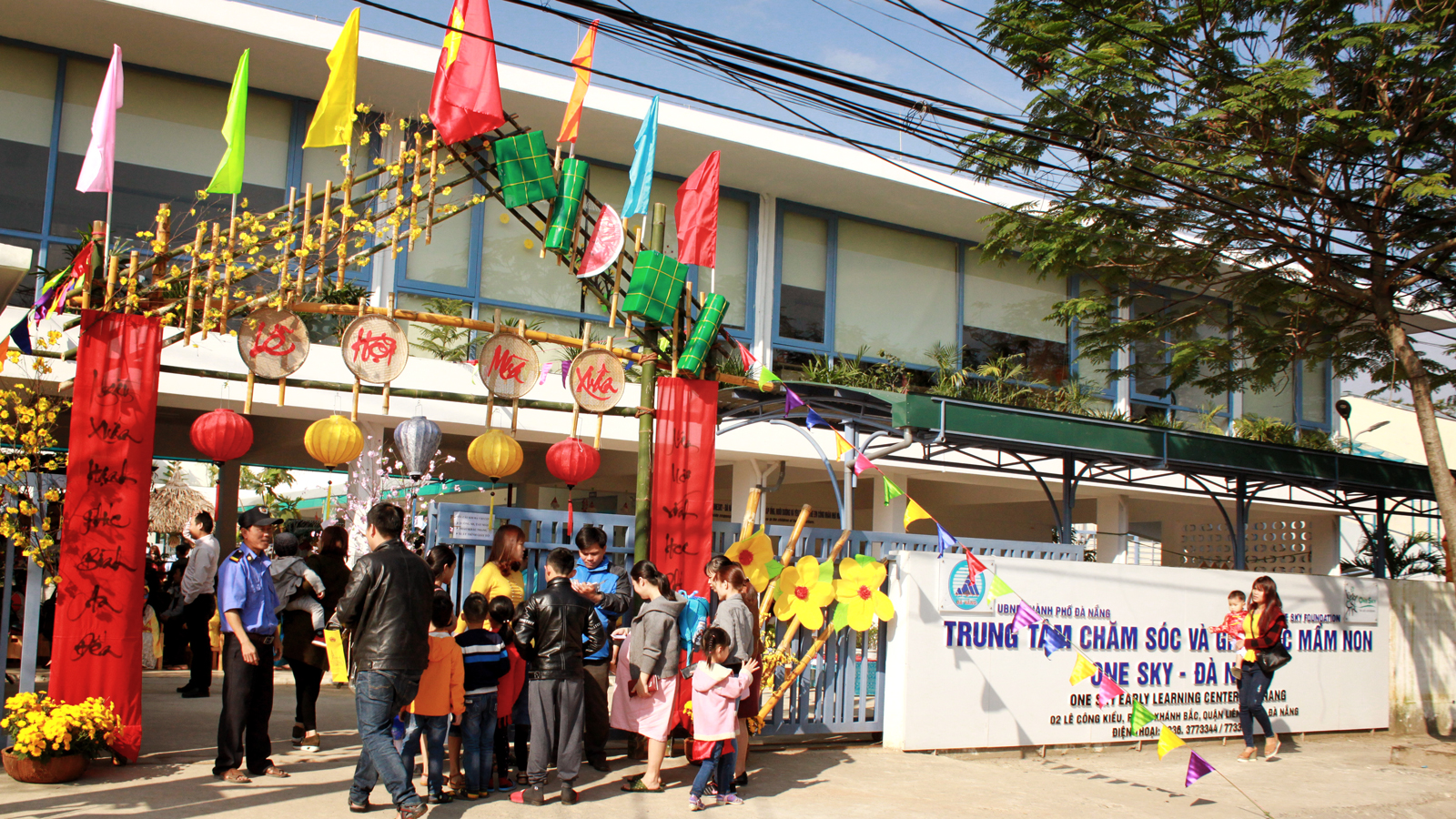 Finally, the day of the celebration arrived. Our children, dressed in colorful "Ao Dai" (traditional Vietnamese dress), could barely contain their excitement. As their parents watched with pride, the children kicked off the celebration with a performance that included dance, dramatic skits, and a fashion show.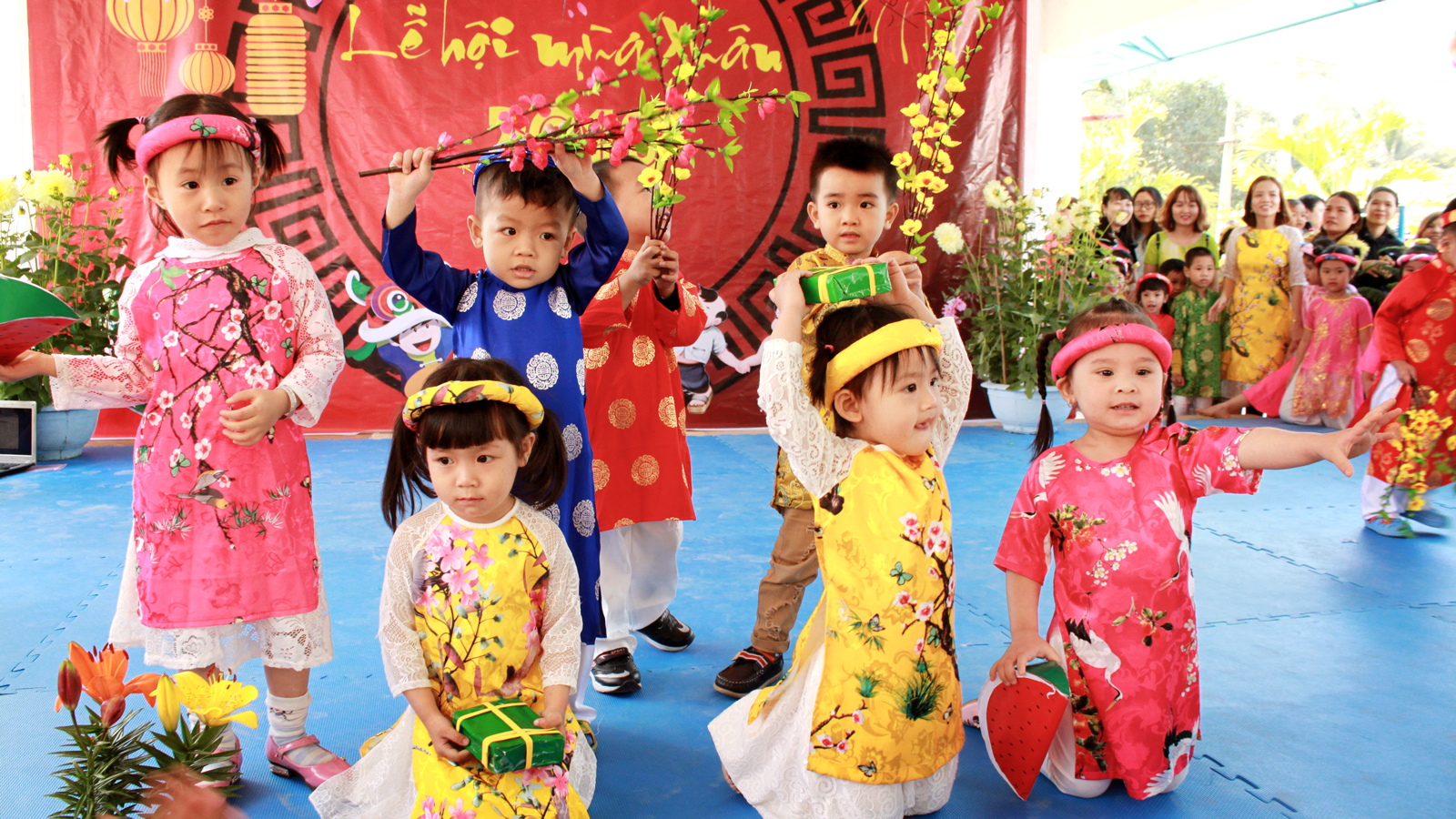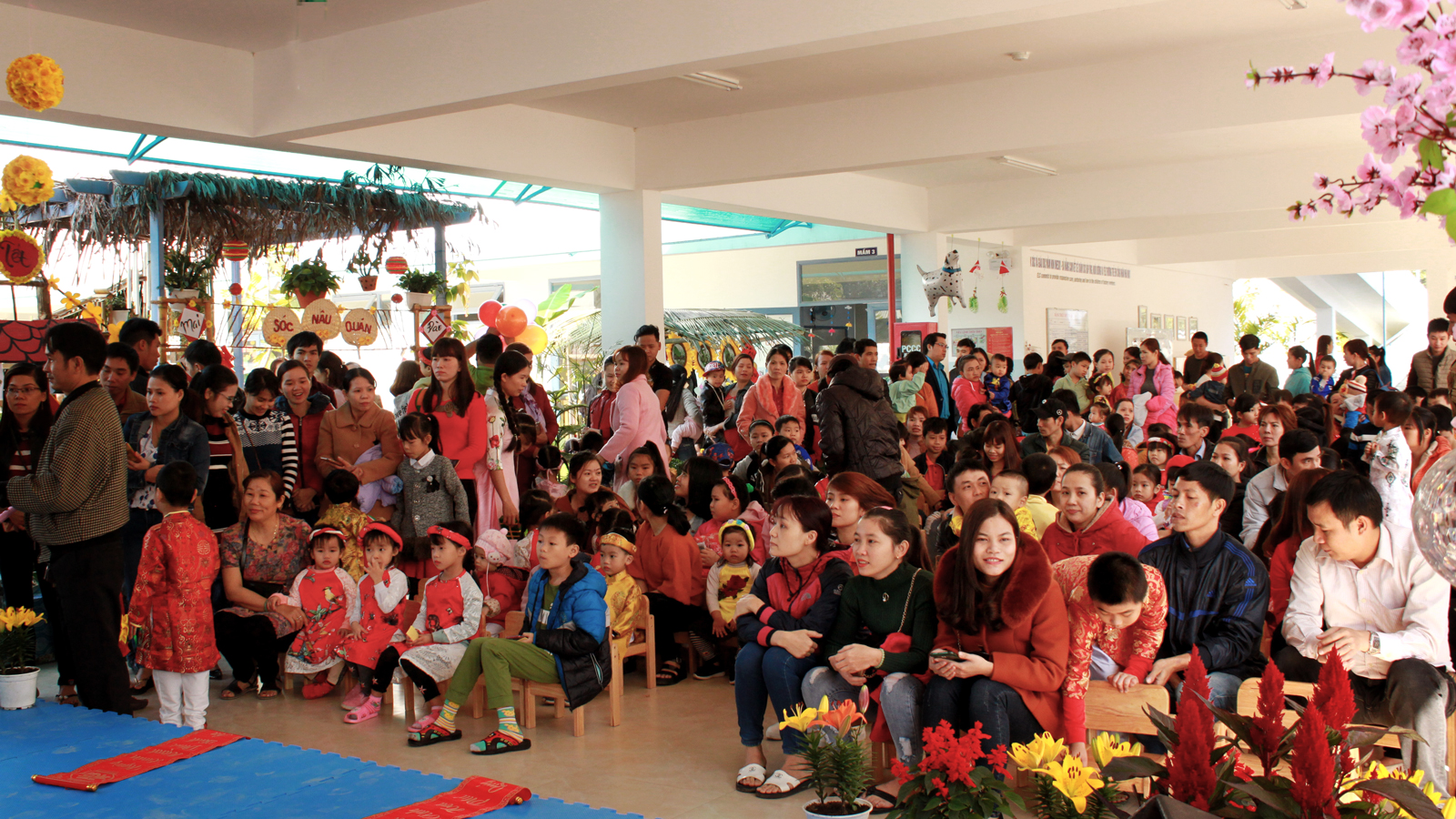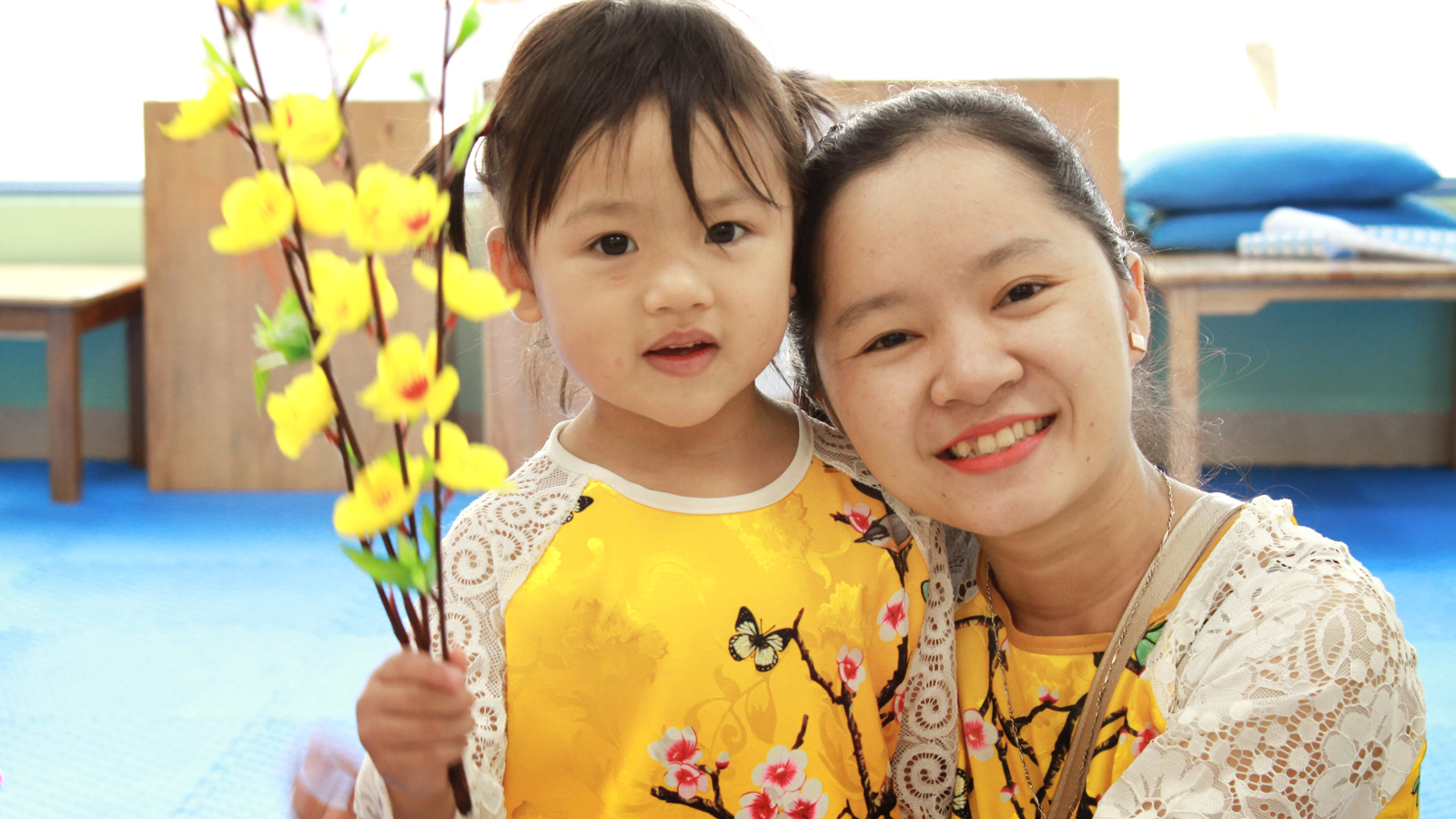 Then the New Year's fair began with traditional games and, of course, food. At one stall, expert chefs demonstrated how to make Banh Chung, a square cake made of sticky rice stuffed with green beans and pork and wrapped in Dong leaves — no Tet celebration would be complete without them!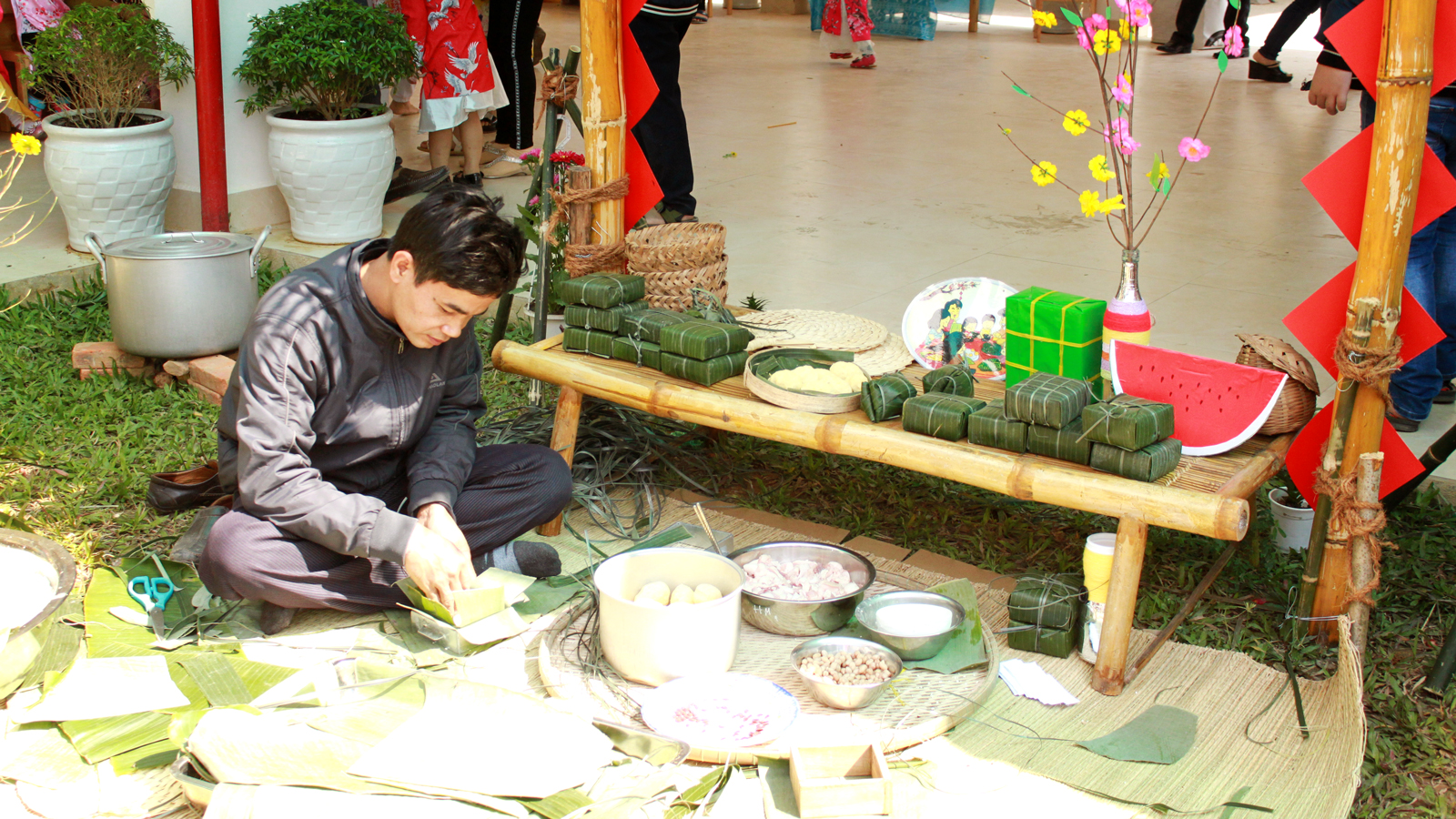 At another popular stall, a crowd of parents and children gathered around three calligraphers, the best in Da Nang, who had volunteered to write meaningful characters with a calligraphy brush on scarlet paper. Our parents brought these banners home and hung them in a solemn place with great respect.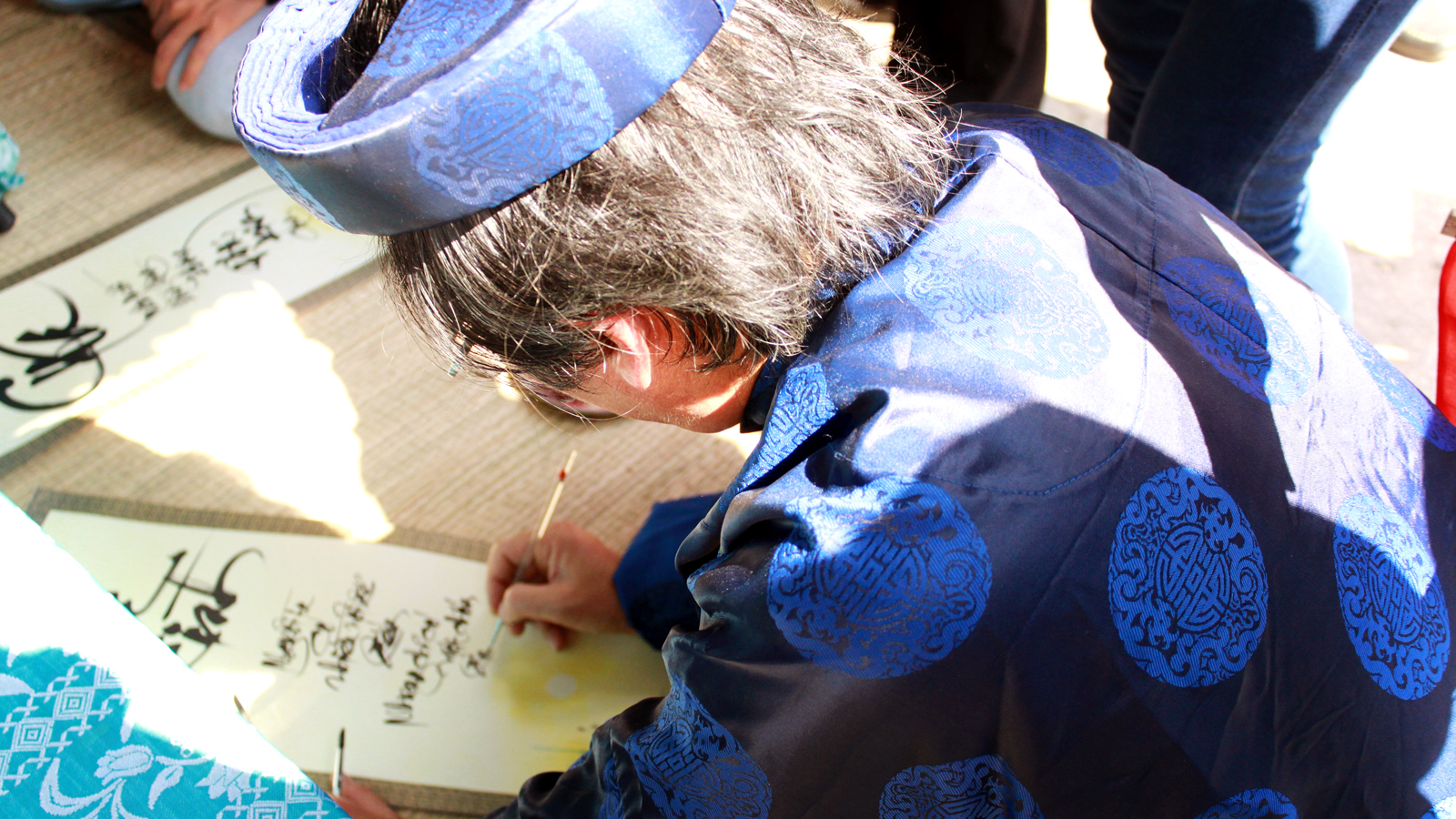 Games included bay jumping (nh?y bao b?), fishing, pottery painting, bamboo dancing (nh?y s?p), tug-of-war (kéo co), and a treasure hunt. Our teachers, dressed in beautiful traditional Vietnamese garments, and the children's parents, hopped side by side in a sack race using plastic bags. Another group of teachers held children's and parents' hands while bamboo dancing.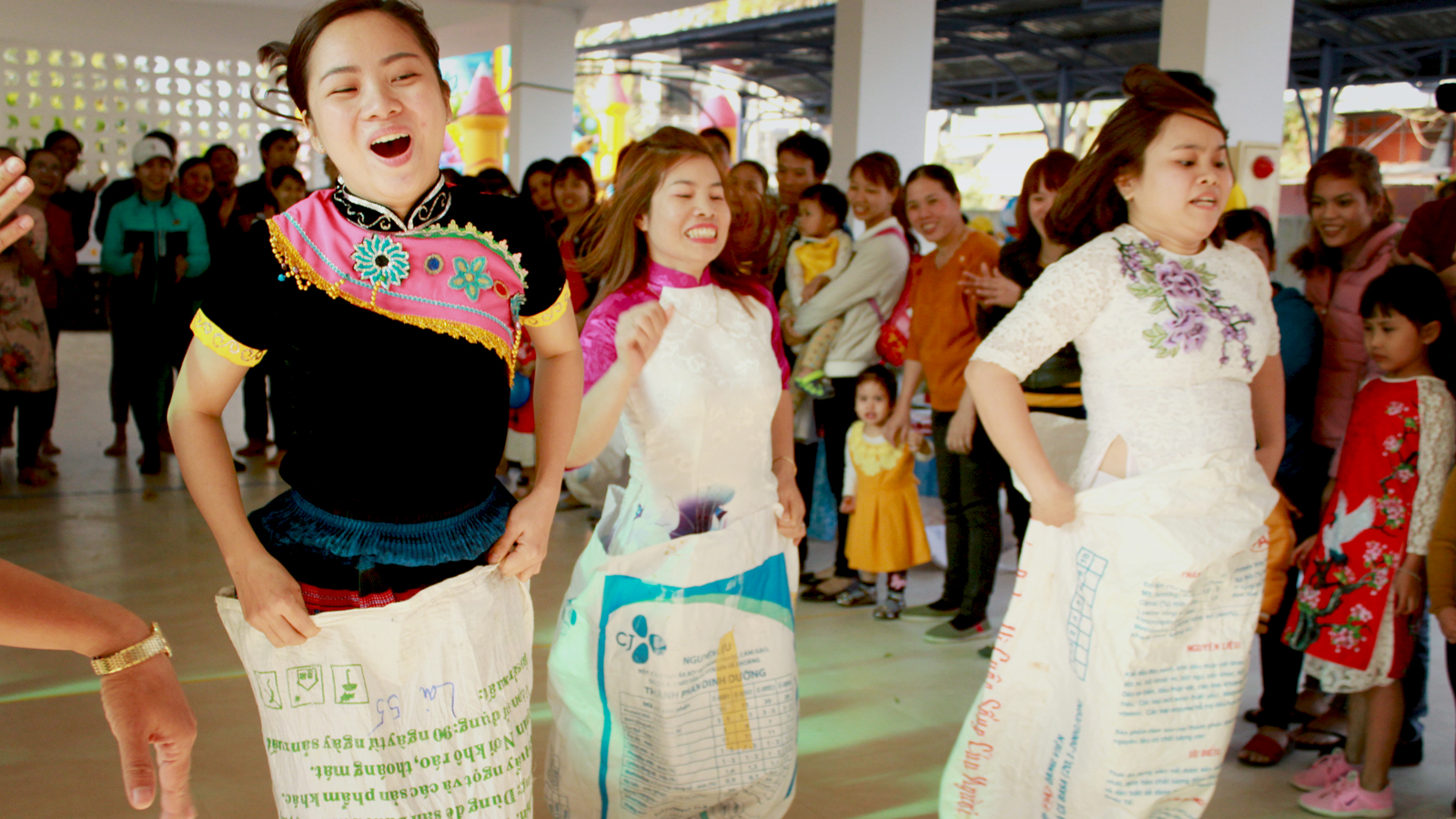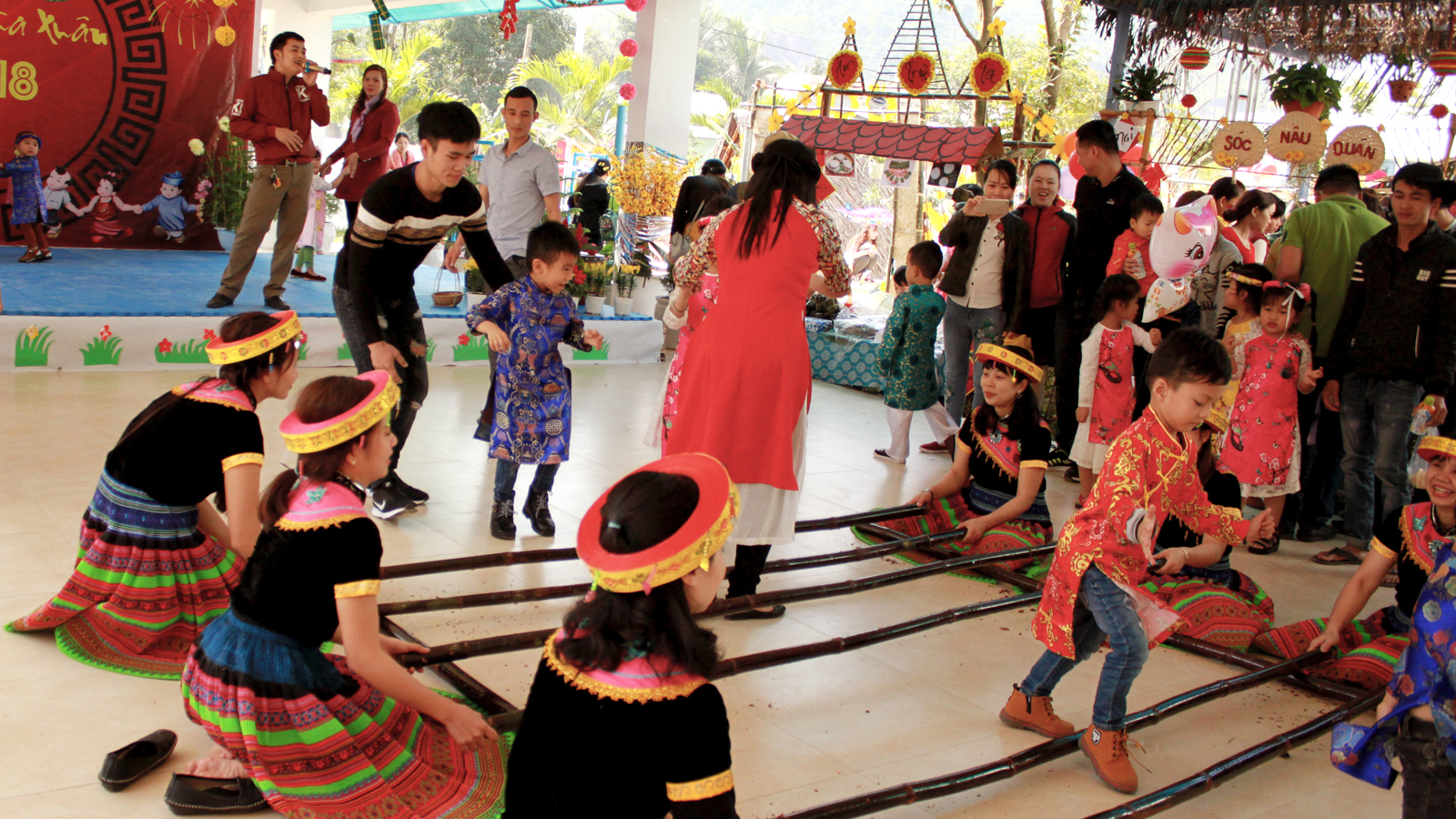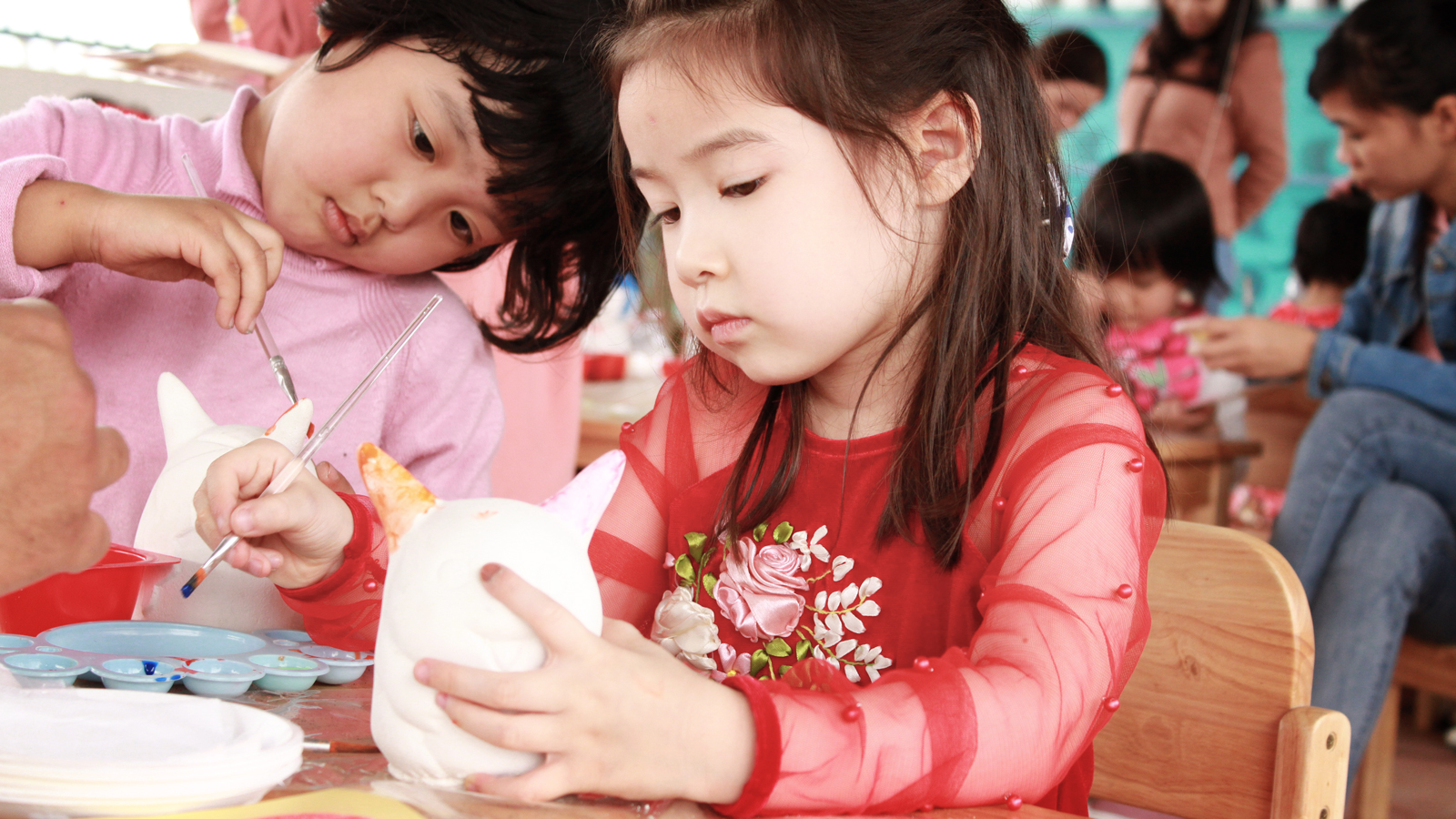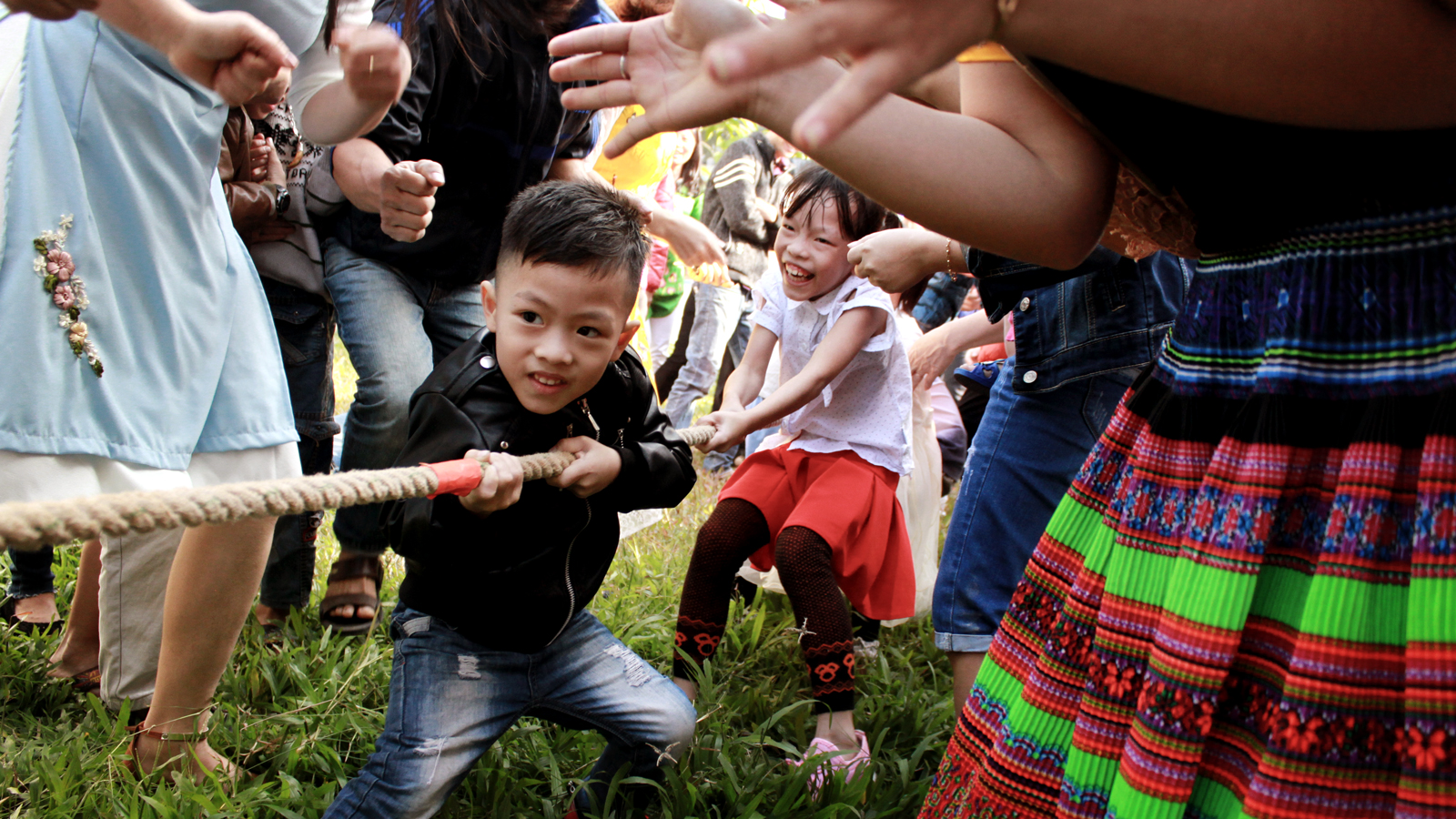 We have never seen our staff and children having so much fun! "I have two children and I'm always busy with work, so I haven't been able to play these childhood games and laugh so much in a long time," enthused one parent. "It's like a trip back to childhood. It brings back many memories of me as a small child, so excited for Tet." Our fair also created new memories of Tet in everyone's heart and excitement about a new, auspicious year for OneSky's ELC in Da Nang.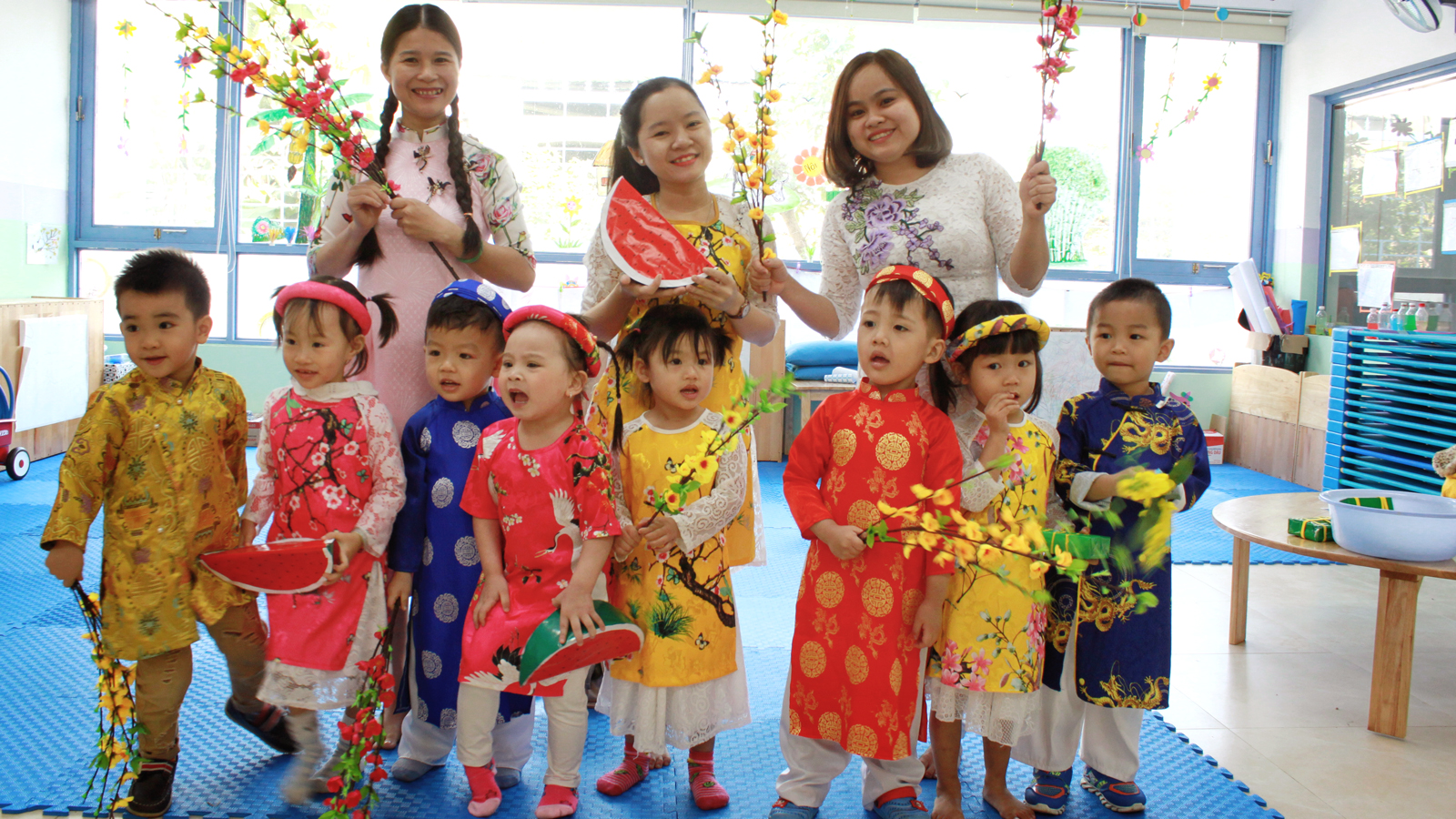 By Huyen Nguyen
Communications Manager, Vietnam
https://onesky.org/wp-content/uploads/2018/02/IMG_1930.jpg
900
1600
Debbie Cohen
https://onesky.org/wp-content/uploads/2023/01/25th-logo-6.png
Debbie Cohen
2018-02-19 09:09:00
2019-08-09 22:10:48
A Trip Back to Childhood: Celebrating Tet Nguyen Dan in Da Nang!