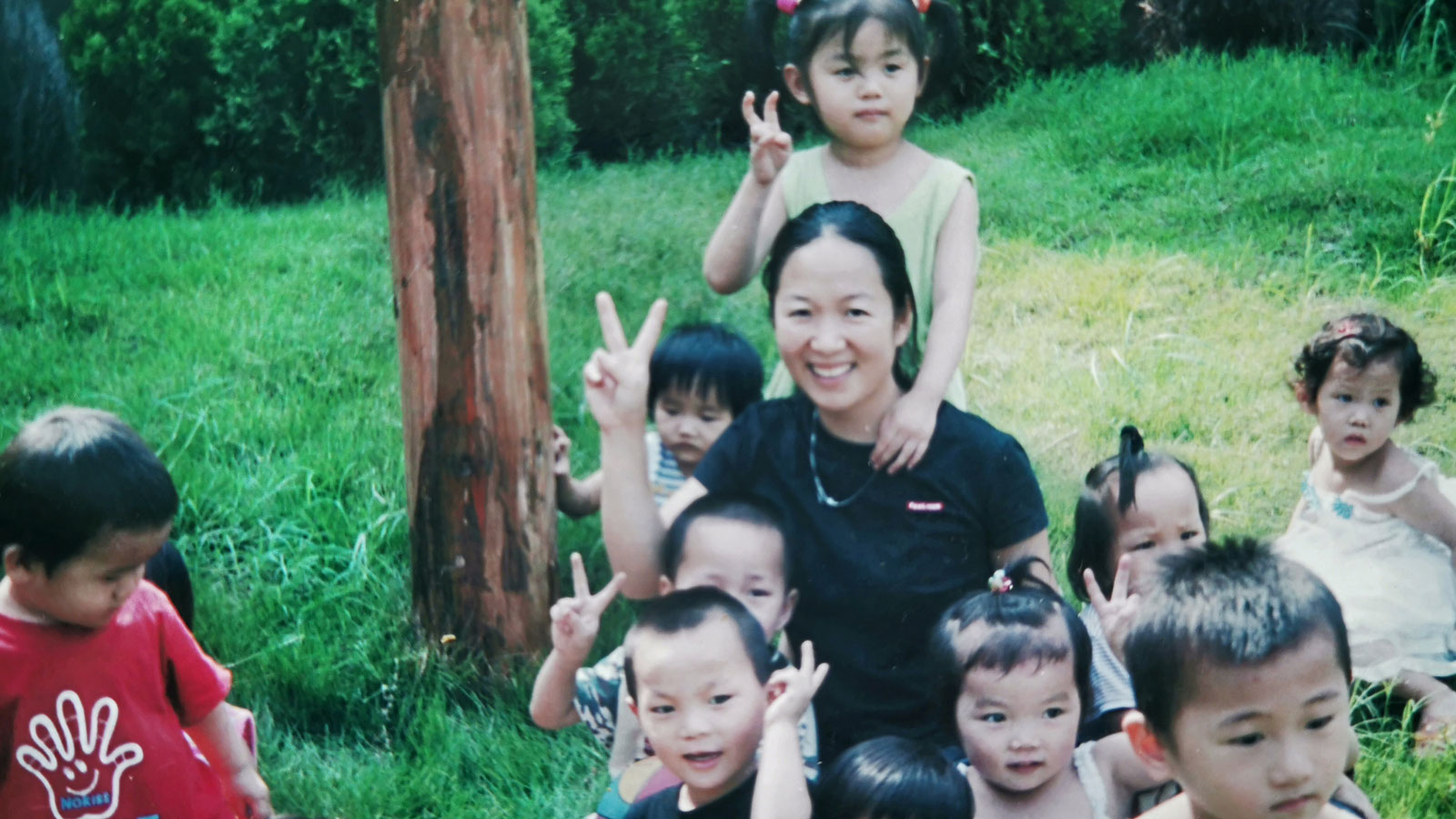 The Red Thread: Reuniting Xinxin and her "Mama Xiaorong"
When Du Xiaorong began working at OneSky as a caregiver nearly two decades ago, the children she lovingly looked after knew her as "Mama Xiaorong."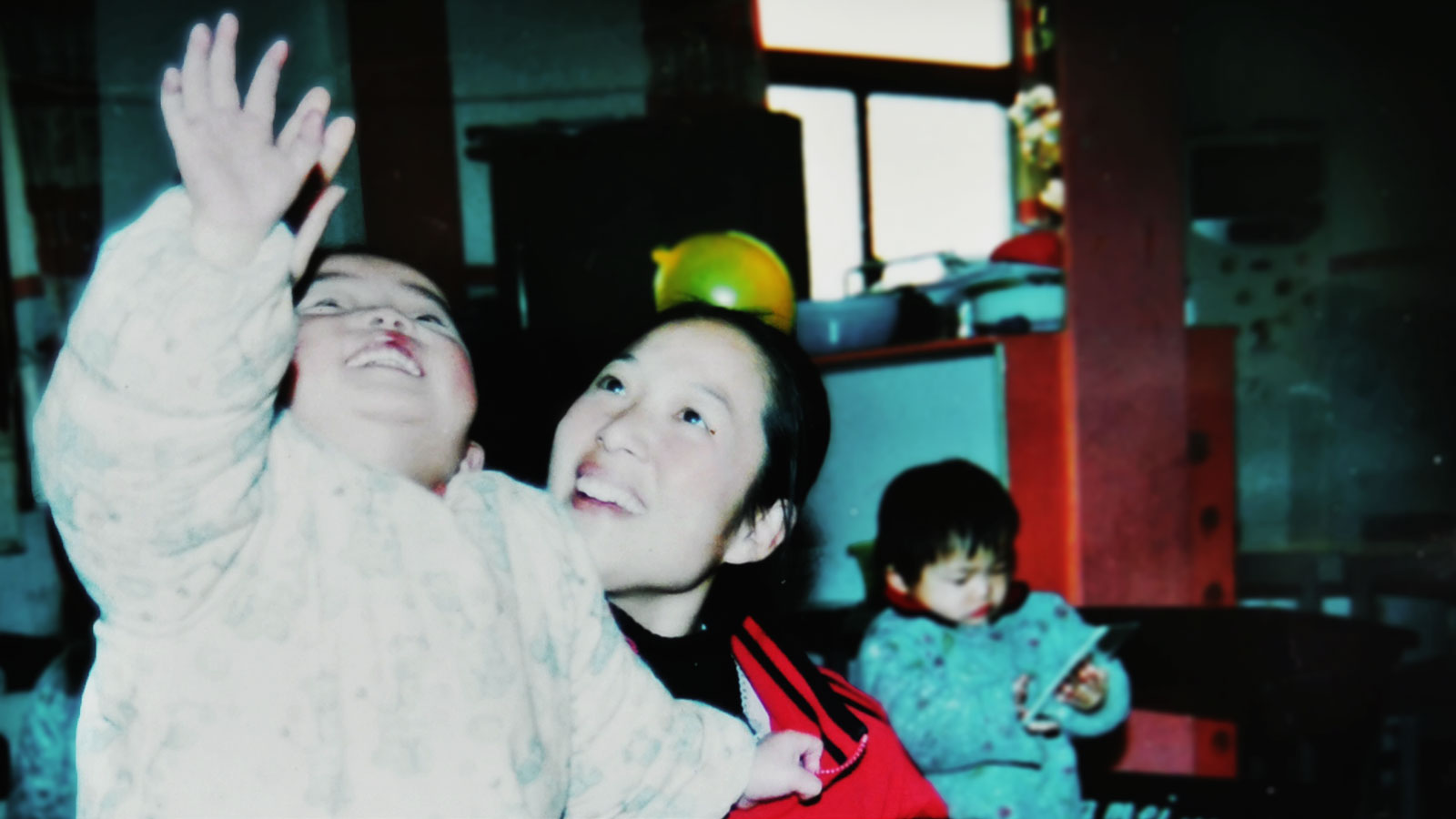 Back then, she could never have imagined that she would go on to become a OneSky preschool teacher, trainer, and eventually, program director. "Those years working in the orphanage, I took care of many children. Although sometimes it was tiring, I felt enormous happiness and fulfilment," she recalled.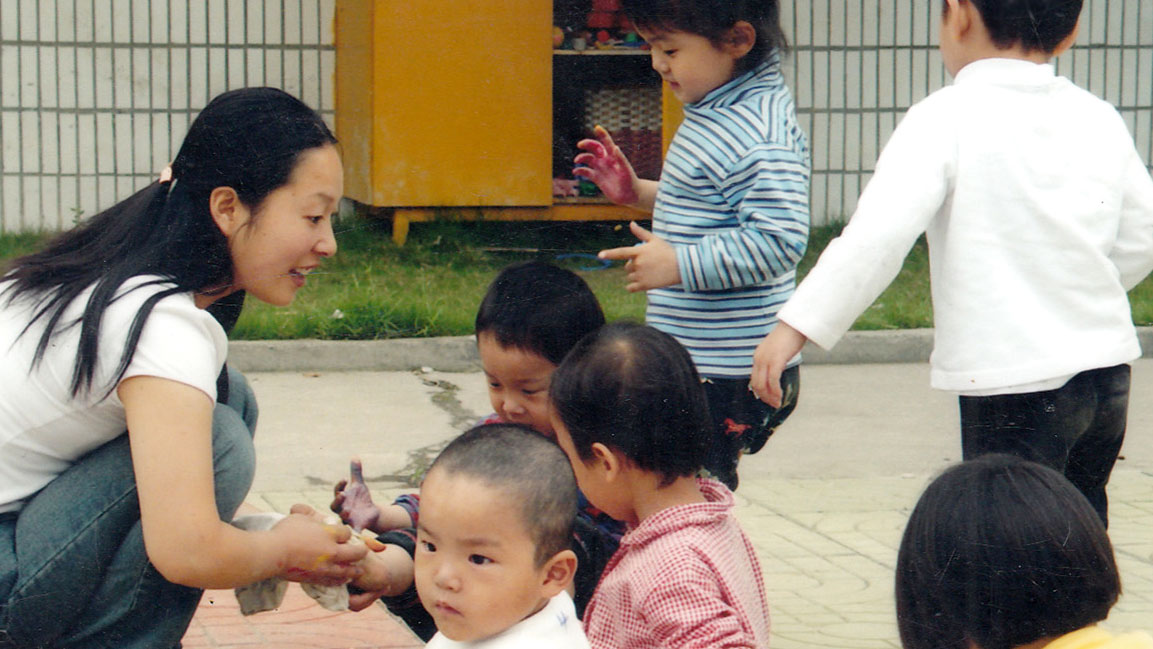 Today, Du works as the senior program director of the overall preschool program serving welfare institutions across China. But she will never forget how hard it was to part with the many children who were adopted out of the orphanages where she worked.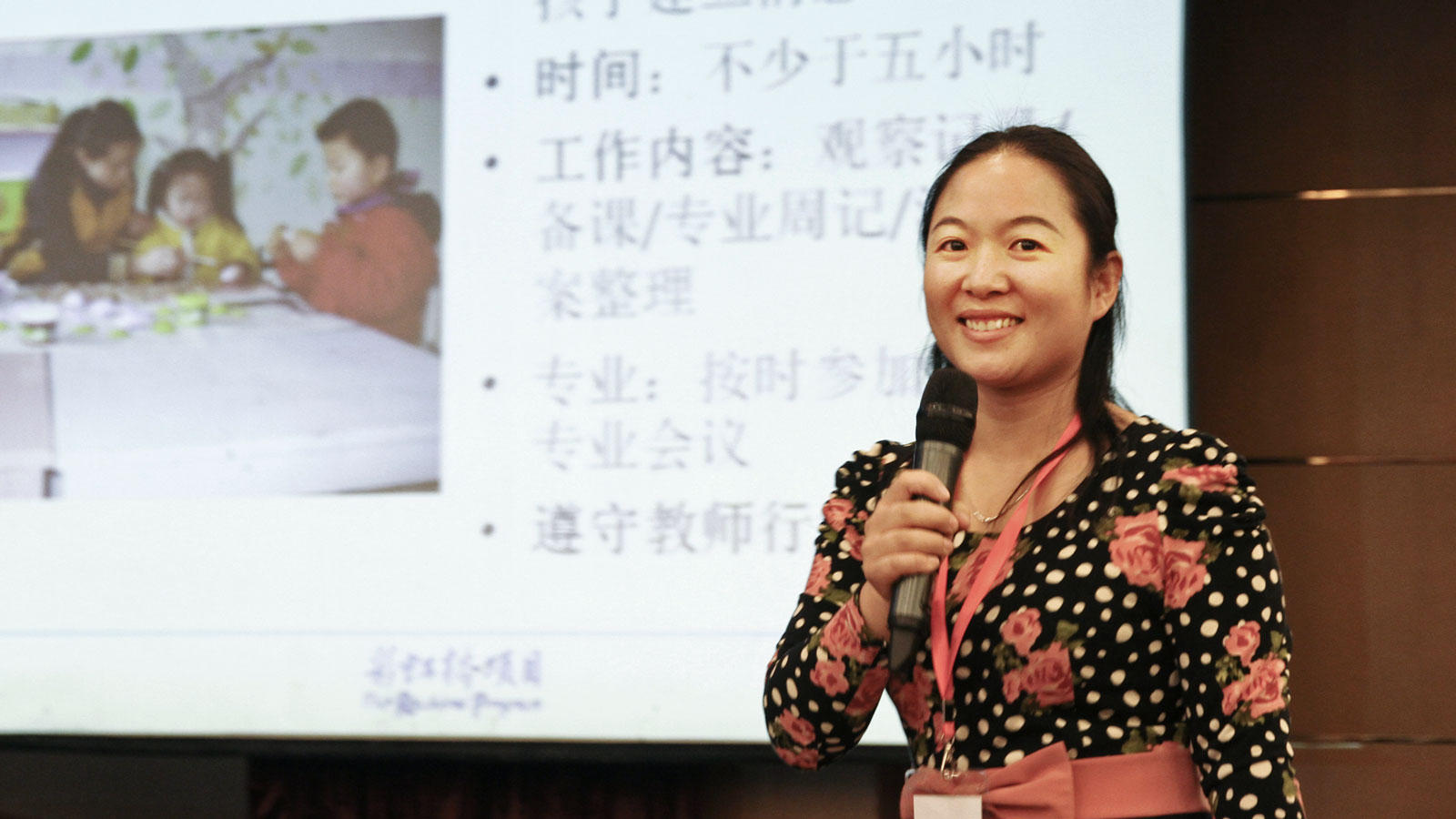 "I knew deep from my heart, no matter how I missed them, I would probably never meet them again," she said.
However, to Du's surprise and delight, that was not to be the case when it came to one special girl she had once cared for many years ago.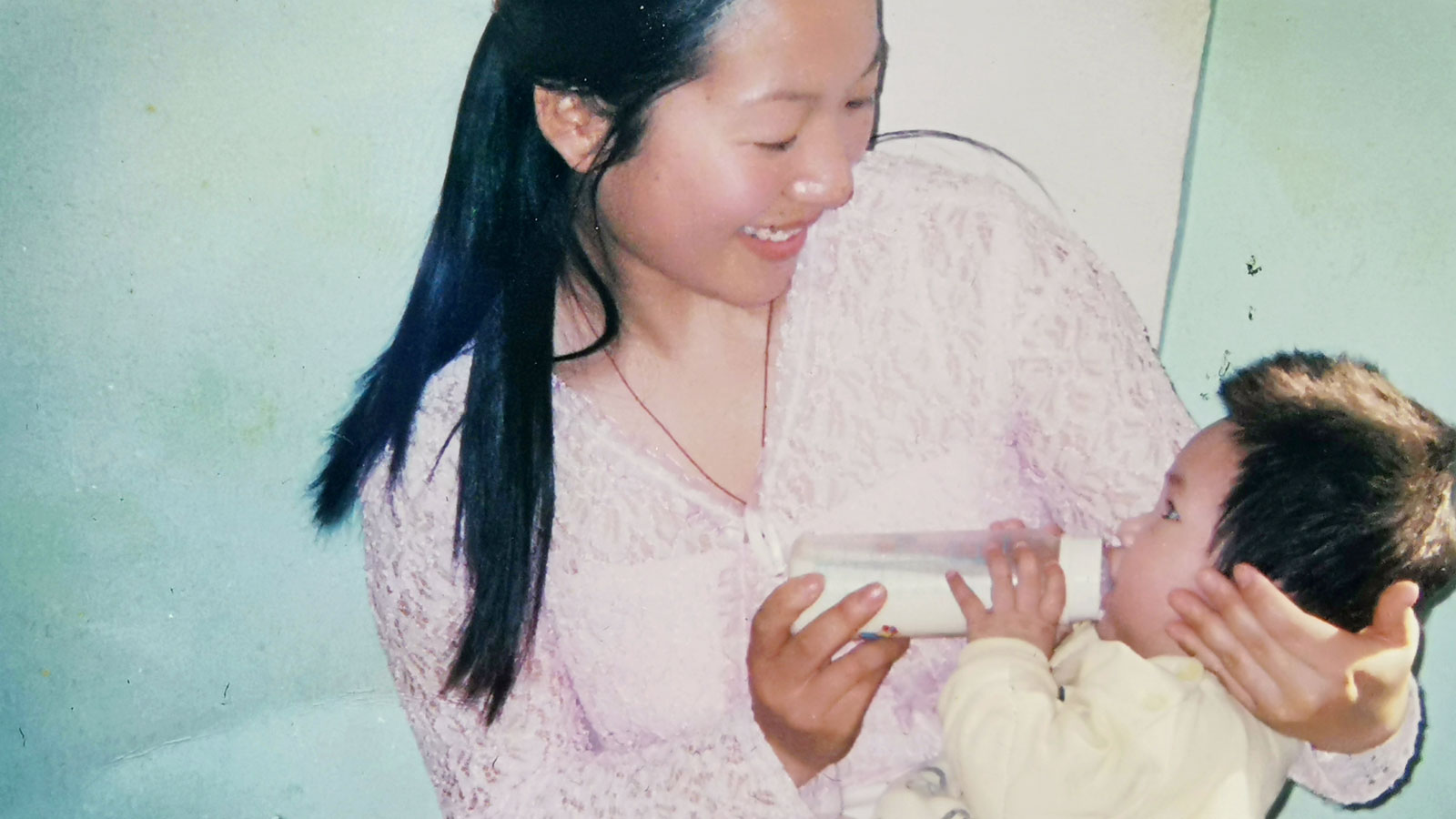 Du vividly describes the moment when a "friend invitation" popped up in one of her social media accounts recently from the name Xinxin. Upon seeing the name, Du's mind flashed back to one of her most memorable recollections from her early days working as a OneSky nanny: the day she handed baby Xinxin to her new adoptive family. And now, after so many years, Xinxin was reaching out to her!
As Chinese legend would have it, the red thread of fate had brought Du and Xinxin together, as two people destined to meet; tied together with an invisible red thread.
Xinxin was adopted in 2003 from an orphanage in China where Du worked in OneSky's (then called Half the Sky) Infant Nurture Program. Du remembers Xinxin being thin and weak when she first saw her.
"She was also timid and scared of strangers. But she loved snuggling up in my arms," said Du. "When she was adopted that day, I gave her to her parents. Seeing her new mom and dad, Xinxin was uneasy and leaned tightly back into my arms. When her new dad tried to hug her, she cried. He was empathetic to Xinxin's fear and handed her back to me. I whispered to her that everything would be fine, and she immediately quieted down."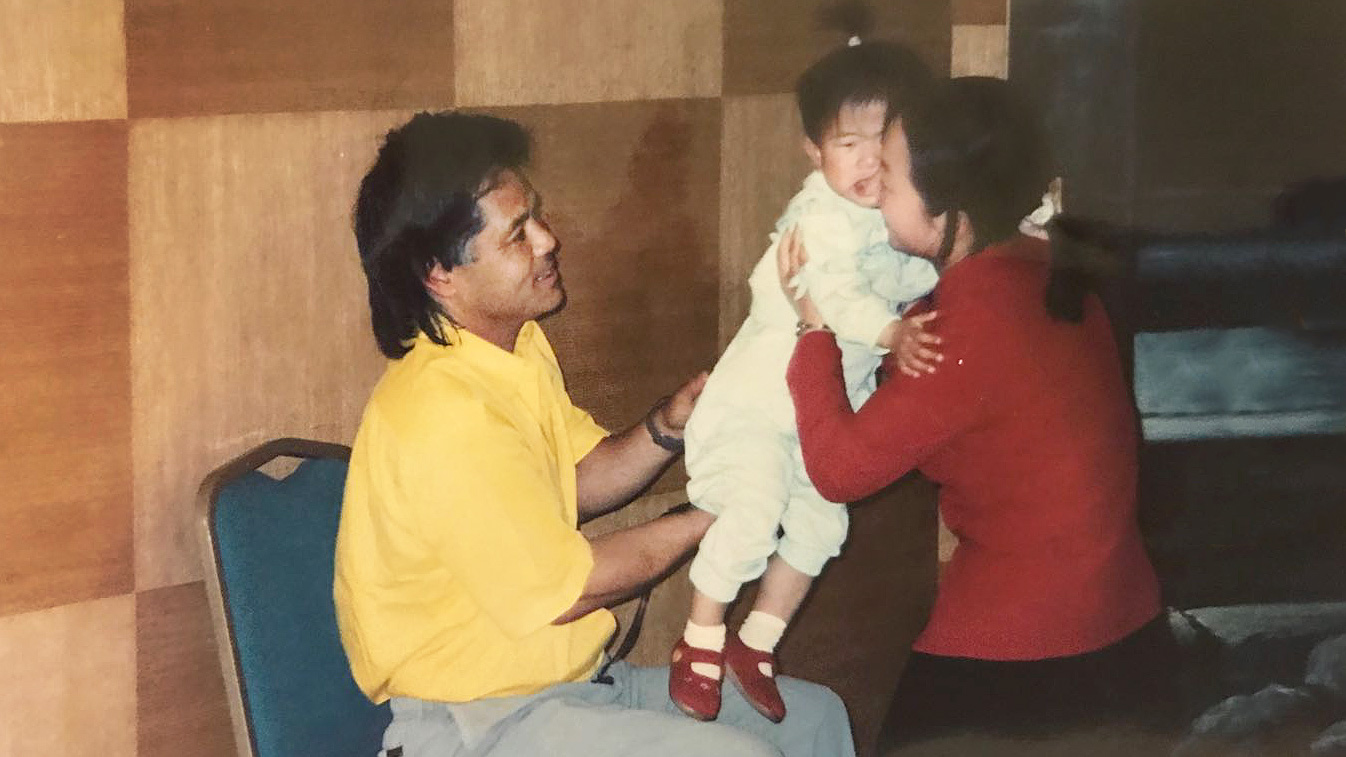 When it was time for Xinxin to leave with her new forever family, Du's final goodbye was through tears, believing she would never see Xinxin—who was headed for the United States—again. After that challenging day, Du focused on caring for and nurturing the many other hurt children like Xinxin, and that helped to ease her sadness.
How could Du have known back then, that some 17 years later she would be looking at Xinxin—an older Xinxin, but her nonetheless—on her phone! Upon seeing the name pop up as a friend request, Du wrote: "Is that you, Xinxin? I am Mama Xiaorong. You should be 19-years-old, right?"
Xinxin (whose English name is Annie Fromson-Ho) replied to her with the same excitement. She told Du that she was, indeed, that age and still had the video taken by her parents on her adoption day. It was while watching the video recently that she recognized Du as her former beloved nanny.
"Mama Xiaorong, did you take care of me when I was a kid? Can you tell me what I was like back then? What kind of welfare institution did I live in? I miss you very much and don't want to be separated from you again," Xinxin said to Du.
The two connected by phone and Du soon learned that Xinxin is currently a rising sophomore at Macalester College in St. Paul, Minnesota spending her summer break at home, working (virtually) as an intern for OneSky's Berkeley-based office.
Formerly, Xinxin served as an active member of her high school's Students for OneSky Club and volunteered in 2018 at the China Care Home in Beijing. Going forward, she plans to major in international studies with a minor in education and concentration in community global health.
She shared that she had been thinking about Du for quite some time and that finally being reunited with her was a dream come true. She had stumbled across Du's story on the OneSky website and was thrilled to learn that Du was still working at OneSky. In fact, it was because of that discovery that Xinxin sought an internship with OneSky.
Du and Xinxin are now in regular contact. "After our initial online reunion, I have been receiving messages from Xinxin every day. Sometimes we will just share things about her summer job," Du said.
"When I was 19, I became a mother for the abandoned children in the welfare institution. Now, Xinxin is working for OneSky at the very same age I was! The baby who used to be in my arms grew up and stands with me, working hard for the same cause, driven by love. This fate makes us feel that the world is very big, but at the same time it is also very small."
Xinxin, meanwhile, is passionate about her summer internship (where she is working on updating the Students for OneSky Program) and excited about giving back to the organization that aided her so much as a young, abandoned orphan.
"We aim to provide new opportunities for youth, students, and families to engage and connect with fellow volunteers from around the globe, expanding the OneSky family," shared Xinxin of her work.
Thanks to her newfound connection to Xinxin, Du said she is pleased to see that "the smiles, hugs, kisses and touches I gave her, and all the babies, have become a long red thread, which has been passed along from us to the children we serve."
To learn more about The OneSky Approach to working with young, at-risk children, please visit our website.
By Louis Luo, Communications Manager, China
https://onesky.org/wp-content/uploads/2020/08/微信图片_20200630120700.jpg
900
1600
Debbie Cohen
https://onesky.org/wp-content/uploads/2023/01/25th-logo-6.png
Debbie Cohen
2020-08-13 15:45:48
2020-08-27 00:48:18
The Red Thread: Reuniting Xinxin and her "Mama Xiaorong"