The Knitting Grandmothers
When residents in one village where OneSky works joined together to create Paradise Park, a hand-built playground for their children, they managed to create some magic for everyone.
When the park was finished, villagers hung up a sign: "With our community's support, cheerful joy is overflowing." Children soon flocked to the playground.
And then something unexpected happened.
One day, a grandmother who had accompanied her grandchild to the park, sat waiting, and pulled out her knitting needles and yarn. "I came up with the idea of knitting something fun for a little child to play with," she says. The click click of her needles soon attracted other adults, who came into the lounge area and watched, admiring the results—hats, doilies.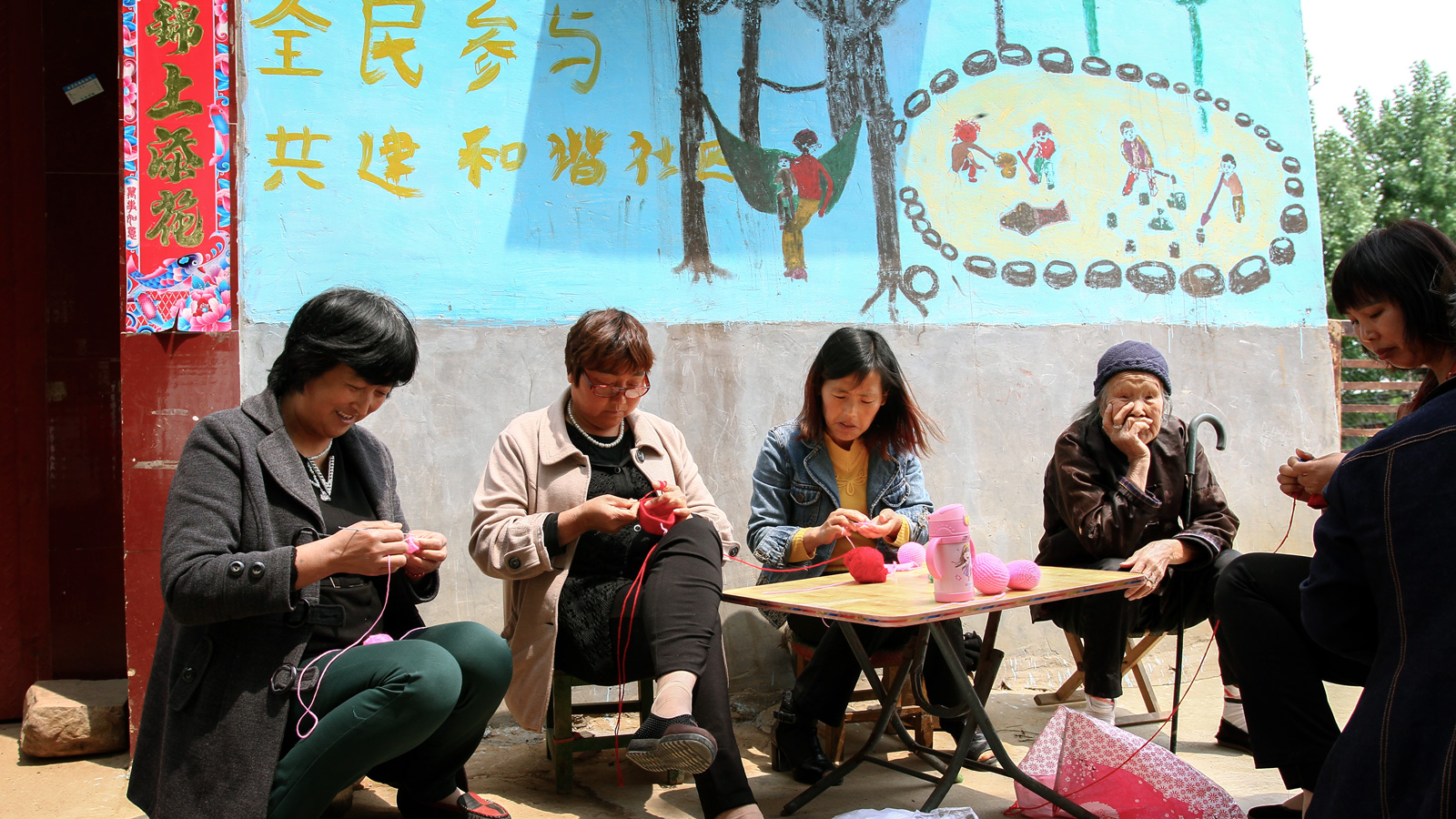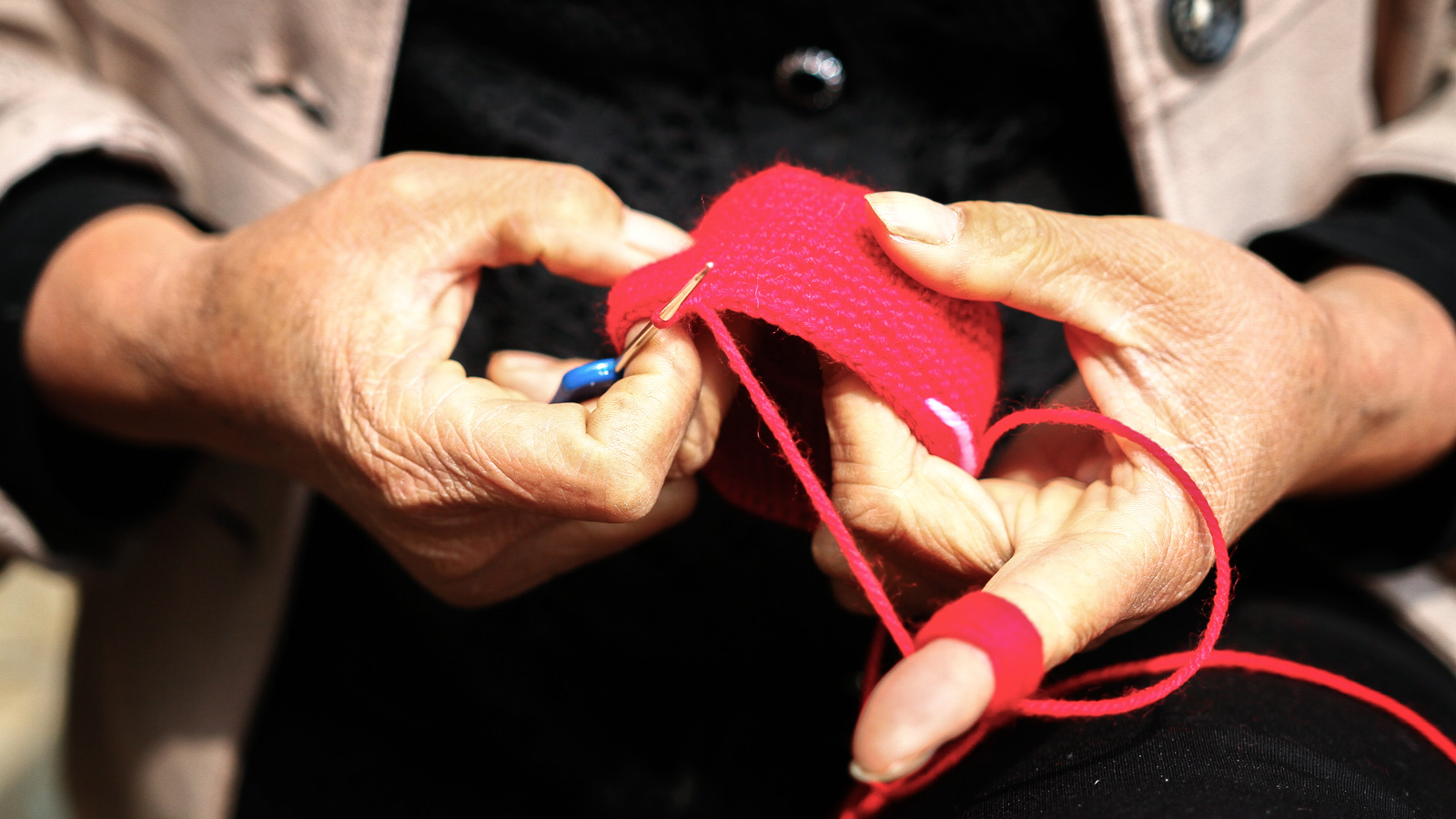 Before long, with the encouragement of OneSky's family mentors, several more grandmas joined the group. Knitters who were more experienced offered to teach the others, and the little group was soon happily knitting away, sharing balls of yarn as colorful as the painted tires in Paradise Park.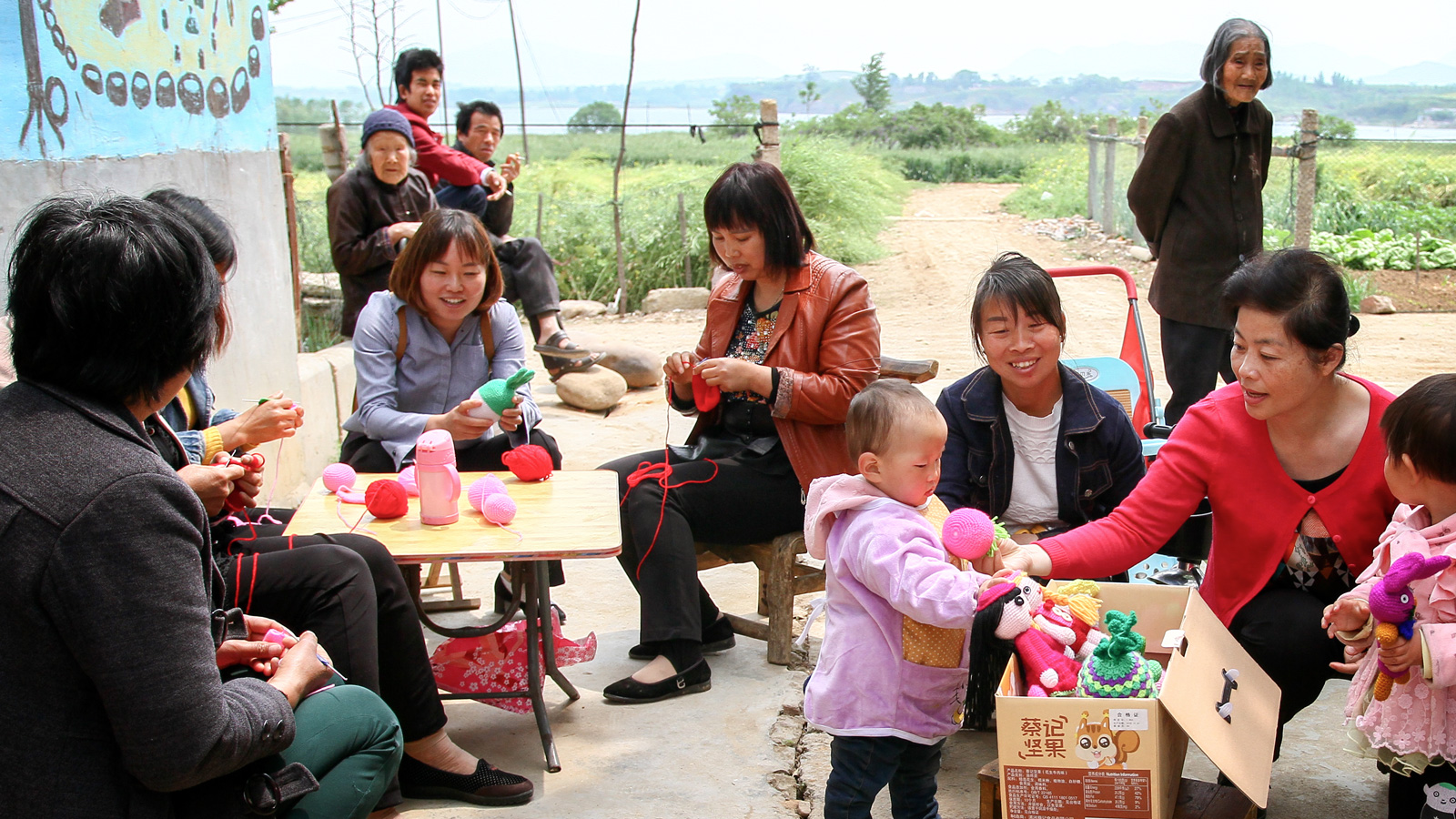 They knitted dolls for the children, coasters, cushions. "These are more beautiful than the knit items sold in shops," exclaimed one villager who stopped by to watch. Some of their creations, the grandmothers decided, would be good presents for people in the village. Maybe, they thought, someday they could even begin to sell some of their handicrafts.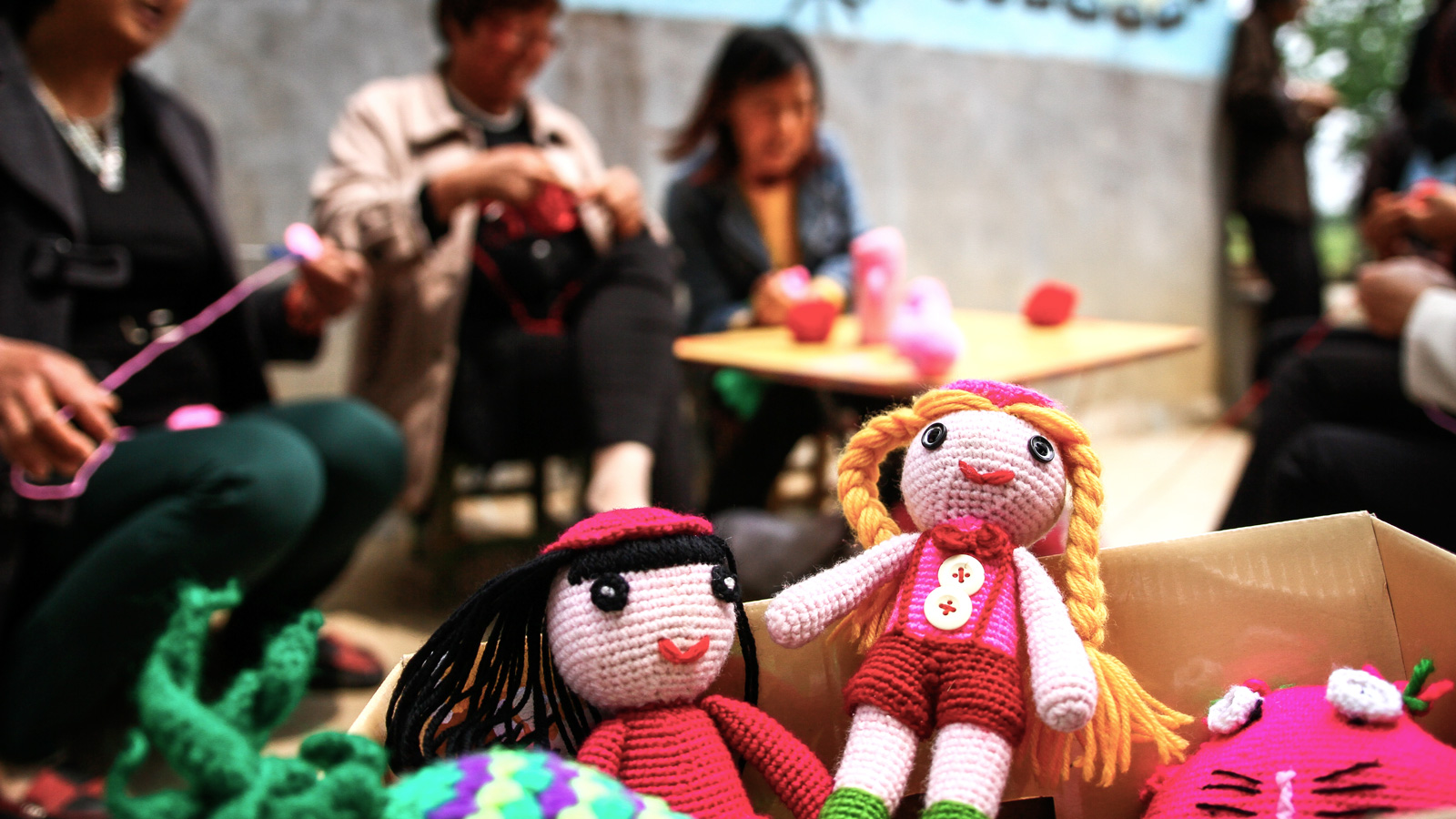 For now they are happy being in each other's company. Usually around a half dozen knitters show up three or four times a week. As they knit, they share their stories about their children working outside the village and the grandchildren they are caring for.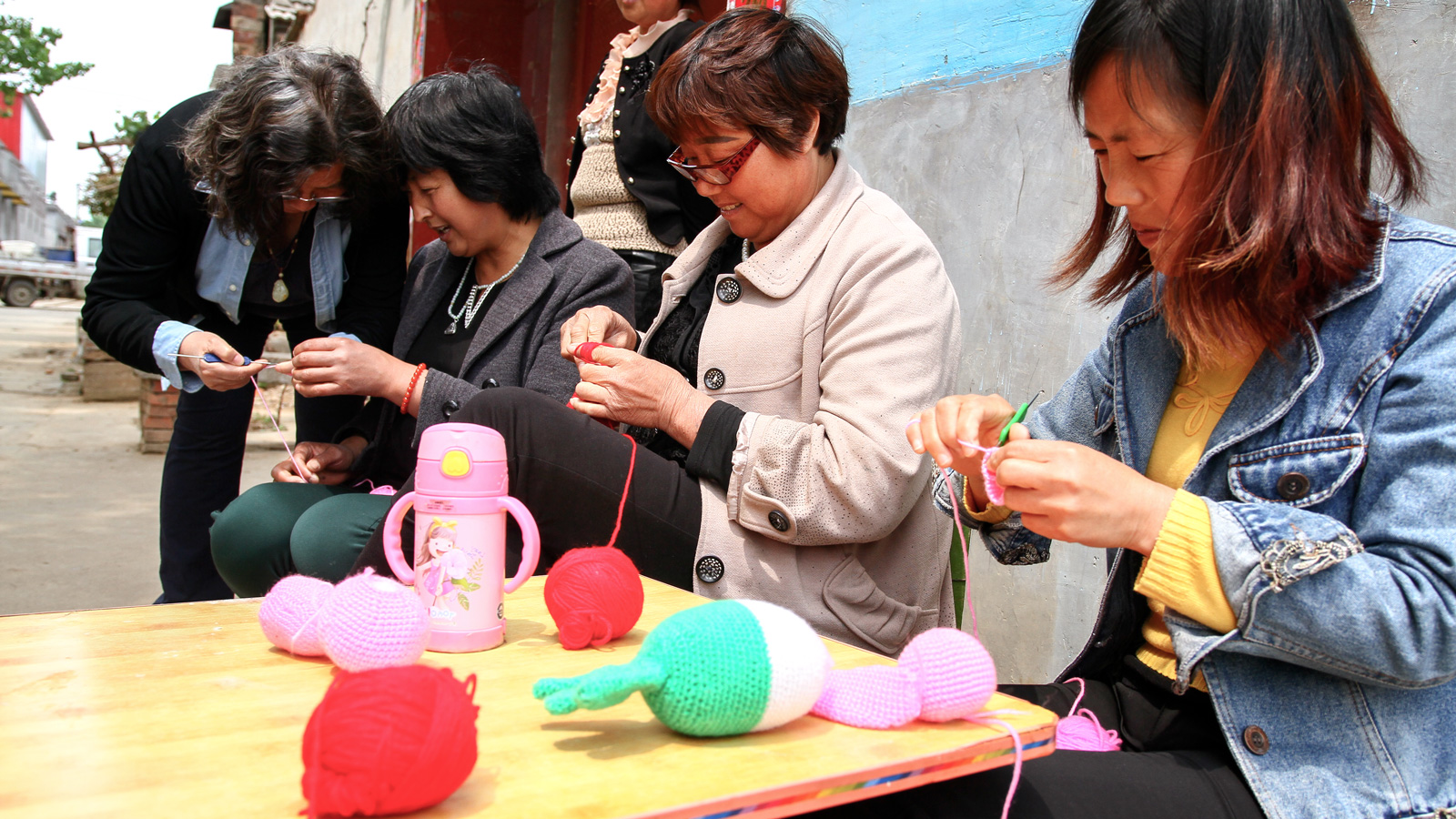 One woman paused to say, "Our grandson is now in the OneSky program. He has gone through a very big change. He used to be afraid of people, but now he is not. He dares to speak up and he behaves better."
Another said, "My grandson used to know little about colors. But now he can clearly differentiate them. Every time I knit, he stands beside me and tells me what color each strand of yarn is. The program is really helpful for the children!"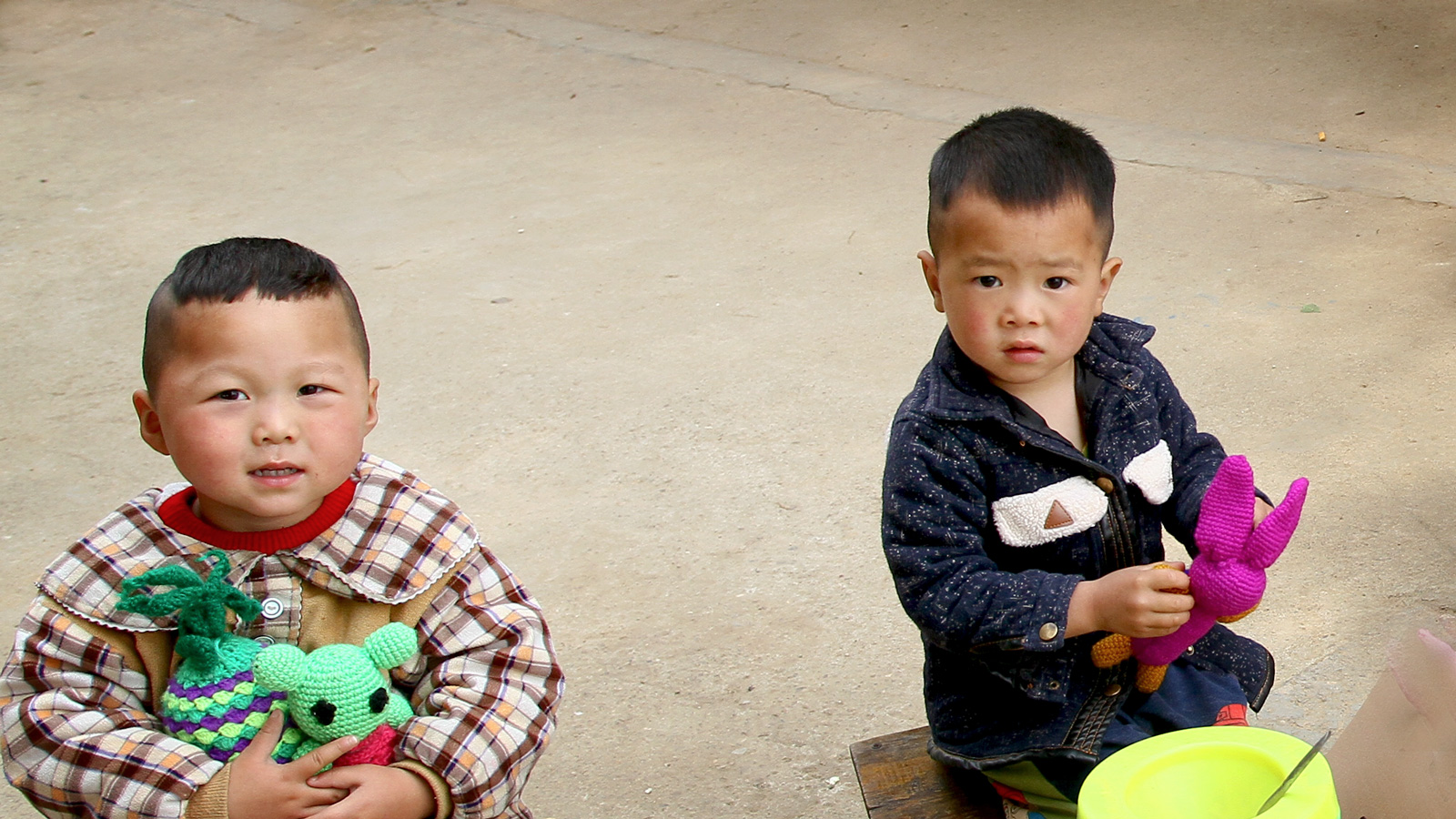 One grandma put down her needles and yarn for a moment and seemed to sum up the experience for everyone: "I think we have knitted our neighborhood into a close net," she said with a big smile.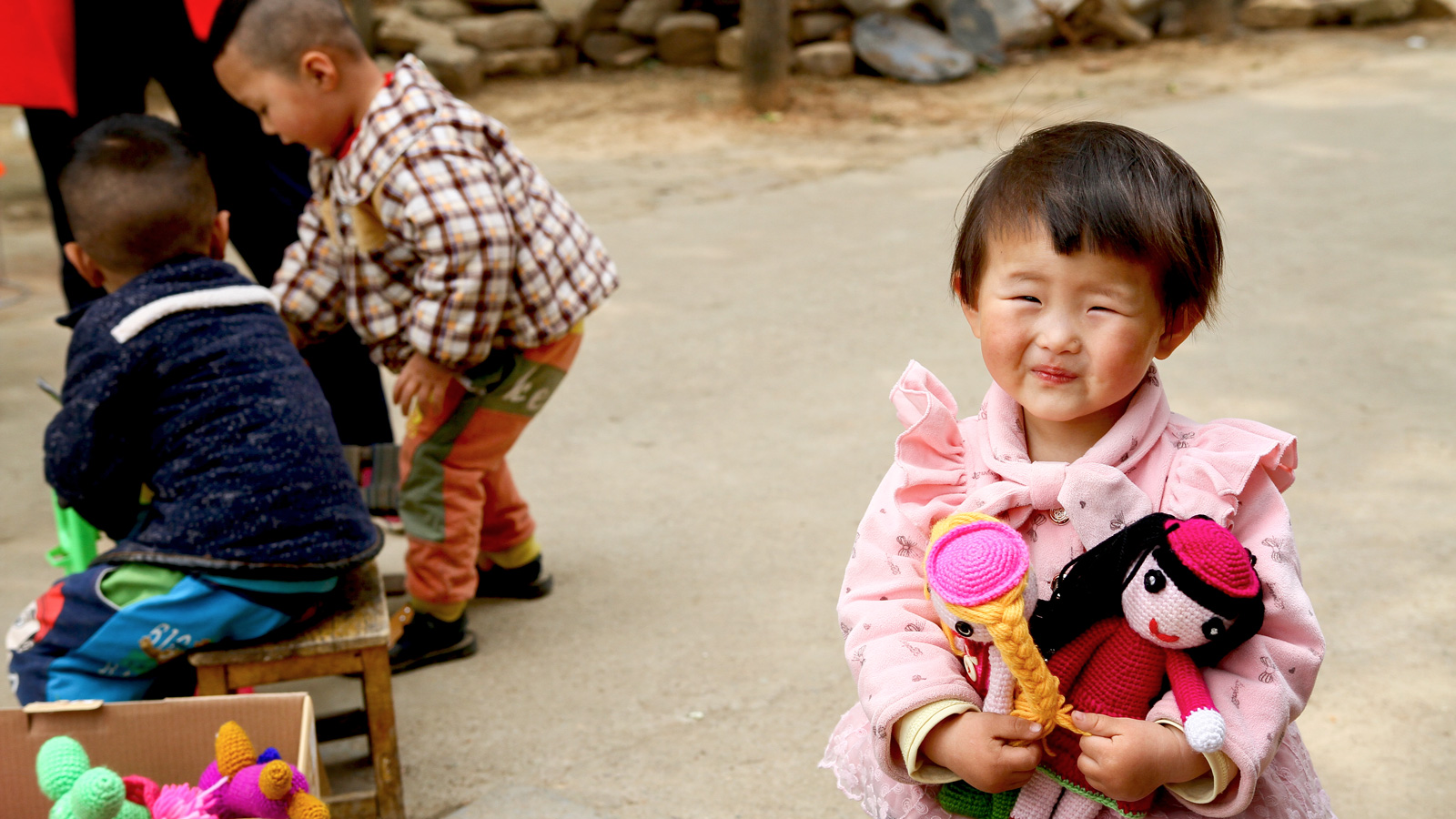 By Karin Evans
https://onesky.org/wp-content/uploads/2017/08/IMG_1904-1-2.jpg
900
1600
Ivy Yu
https://onesky.org/wp-content/uploads/2023/01/25th-logo-6.png
Ivy Yu
2017-08-01 21:10:00
2018-05-11 03:50:24
The Knitting Grandmothers