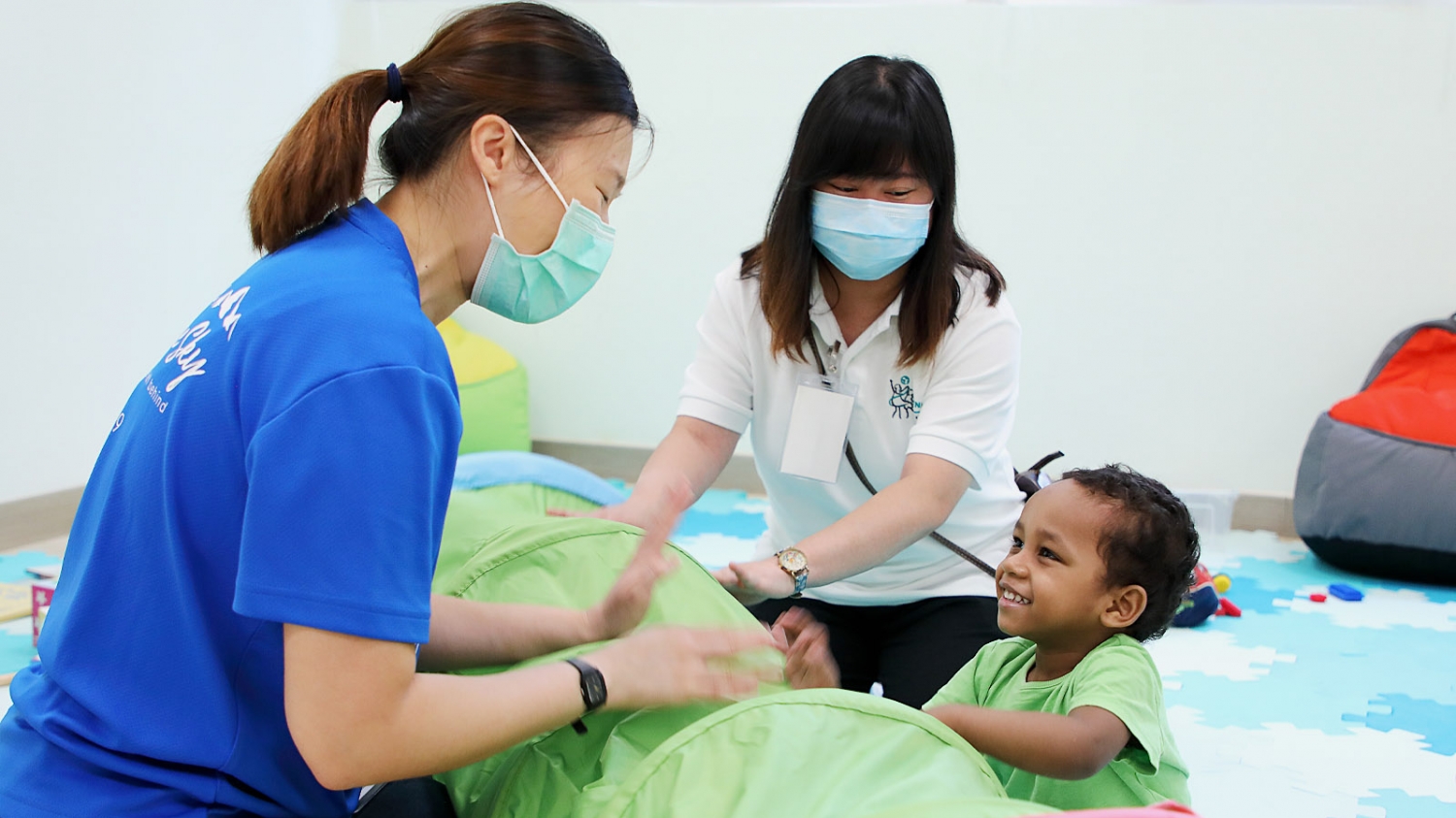 One year on, the vision and bravery at the heart of OneSky Global Centre
By Susanna Lee, Executive Director of the OneSky Global Centre
I grew up in Sham Shui Po, near what is now the P.C. Lee OneSky Global Centre for Early Childhood Development. Back then it was still a secondary school but that would ultimately close and the building would fall into disrepair.
My family lived in a small apartment. My parents, younger sister, and I shared a set of bunk beds, and, at the heart of our home, was a small collapsible table. It was used for meals and for watching TV but I invariably sat underneath it. It was part of my imaginary games — my little kingdom.
I recently asked my mother why I had never attended childcare. It turns out the first obstacle was the waiting list. Then, when a place finally became available, my mother visited and was shocked by what she saw. A dozen babies watched over by a single caregiver, with no time for play or nurturing.
It's no exaggeration to say that Sham Shui Po has needed a place like OneSky's Global Centre for my whole life.
But, as fate would have it when the Global Centre finally opened it was during a once-in-a-century occurrence – a global pandemic. While the vision of all involved was remarkable, it was matched by inspirational bravery and perseverance. Do you remember that creeping fear we were all feeling one year ago in the early months of 2020?
At the time I was OneSky's Hong Kong Director of Development, I am now proud to be the center's Executive Director. Having observed all the hard work that was required to open the centre, I am grateful for the vision that led to its achievement.
It was a vision that came to light thanks to Jenny Bowen, OneSky's founder. Jenny imagined the center as a place that was equal parts love and learning. A place where children could find a better start to life and where caregivers, parents, and partner NGOs could learn best practices in Early Childhood Education.
The center would serve as a hub to share cutting-edge theories on early brain development and teaching methods.
It was a dream that the Lee family shared too. They believed in Jenny and her vision. Their donation allowed us to begin building the dream, their gift is an investment in the future of Hong Kong's children and it is truly fitting that the center carries their name.
Jenny's enthusiasm for the project was contagious. A steering committee, a campaign committee, partner NGOs, and hardworking board members, all contributed so much.
So many people gave knowing this was what Sham Shui Po so desperately needed.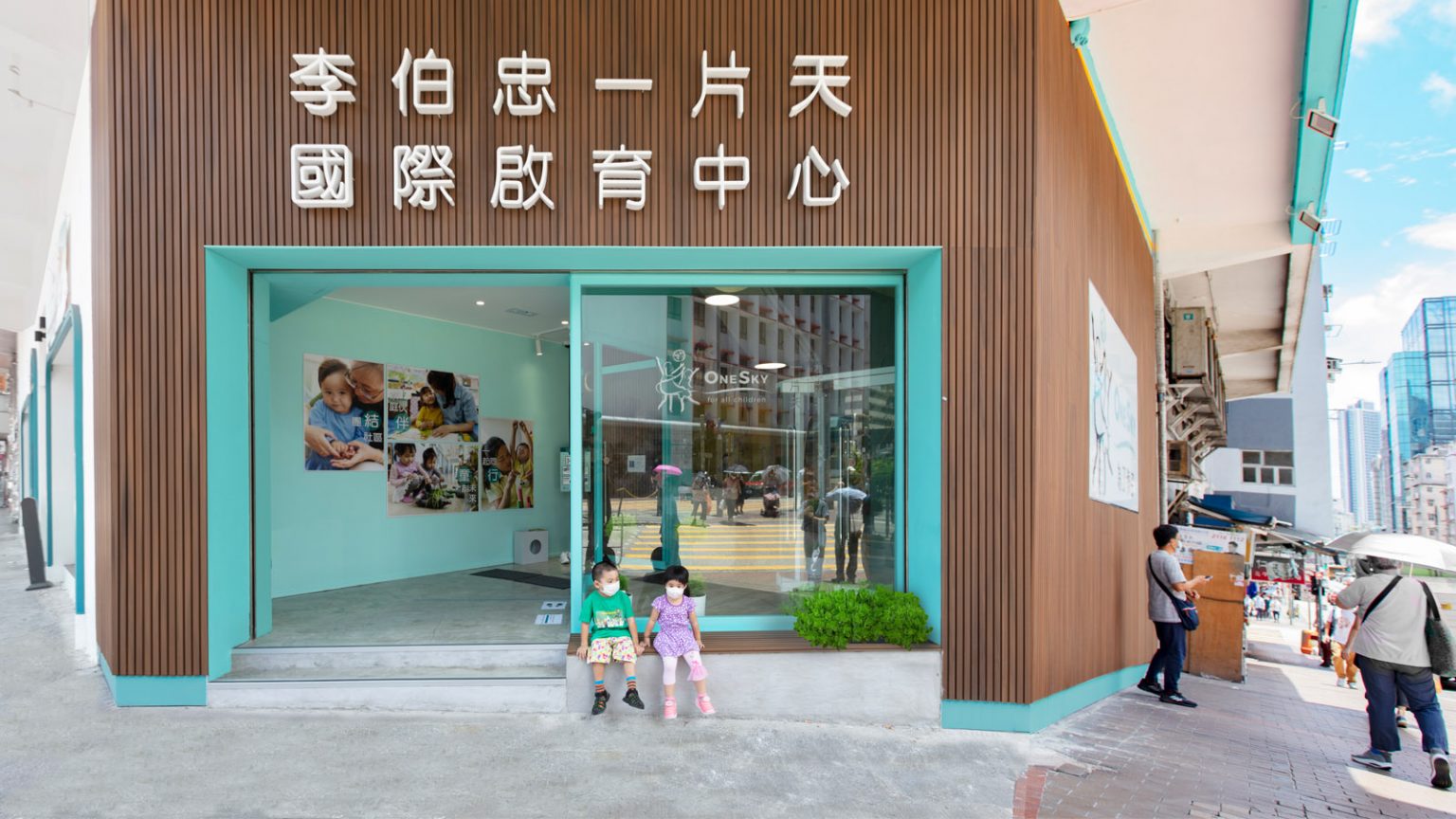 And it happened. This beautiful center. This inspirational, bright, love-filled space. To watch children explore it has been such a joy. Released from the constraints of small, subdivided homes, their energy is restored and their imaginations fed.
And now here we are in May 2021, a year on from opening in the toughest circumstances imaginable. Sometimes we still need to take a moment to look around at what has been achieved and feel a genuine sense of pride.
Because, 12 months ago, as Hong Kong counted Covid-19 cases and we fearfully scanned the news, our dedicated team continued as best they could. As they worked socially distanced or online, lockdown brought us all a fresh reminder of just how many of Hong Kong's children have so little space.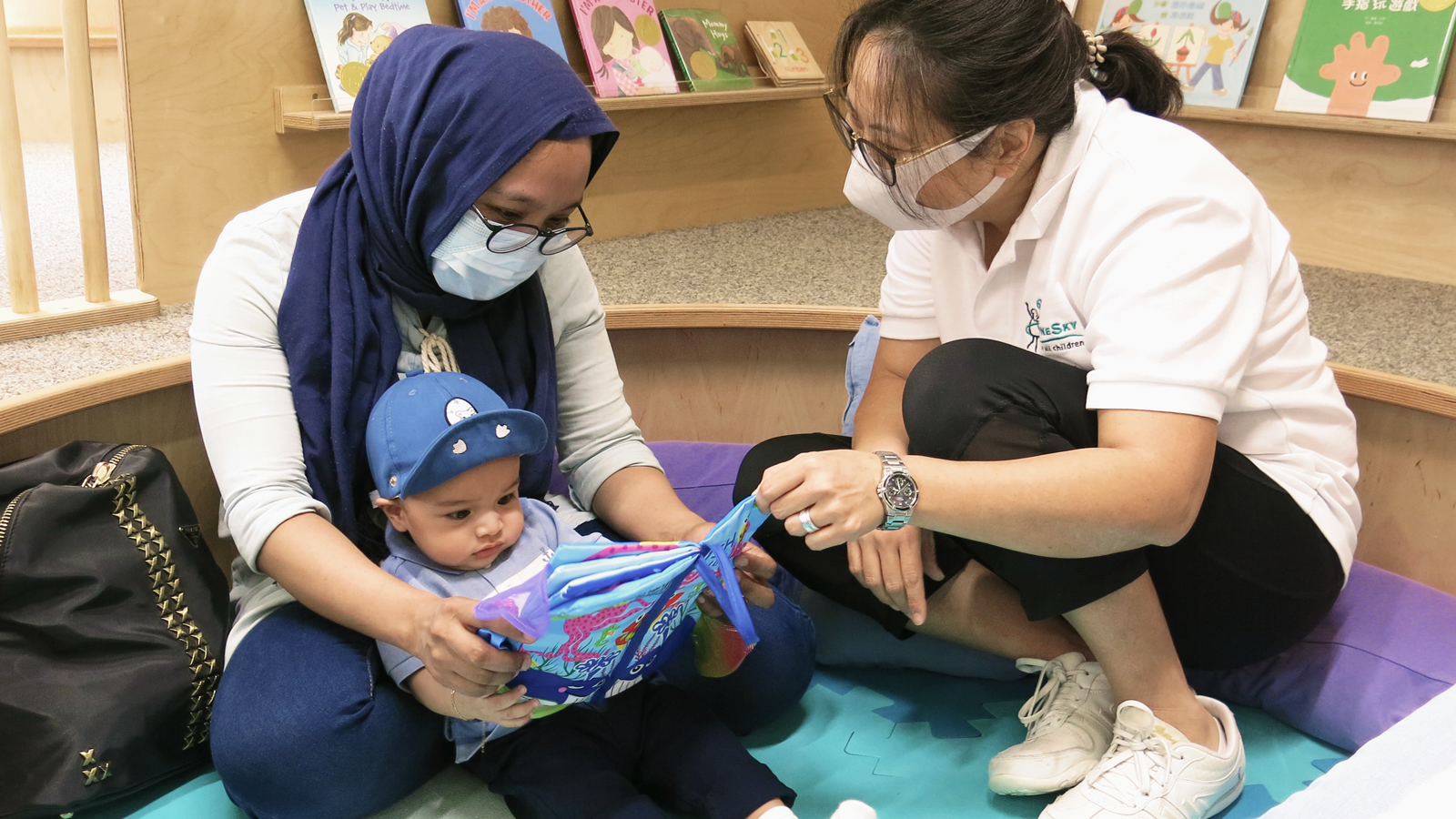 Despite it all, in the last year we've registered 437 children and 496 caregivers as centre members. Community training has included nine events with 87 families attending. We have engaged with 57 local organizations, most of whom have visited the centre, and commenced training partnerships with two. The reach is growing and as Hong Kong emerges from the pandemic, our horizons are widening.
This is an investment in children, in parents, in good childcare, in expertise.
Because a better start for our children means a better future for all our communities.
Thank you to all who made it happen.
https://onesky.org/wp-content/uploads/2021/05/banner.CKK_9683.jpg
900
1600
Steve Jackson
https://onesky.org/wp-content/uploads/2023/01/25th-logo-6.png
Steve Jackson
2021-05-24 20:43:54
2021-08-23 07:18:06
One year on, the vision and bravery at the heart of OneSky Global Centre