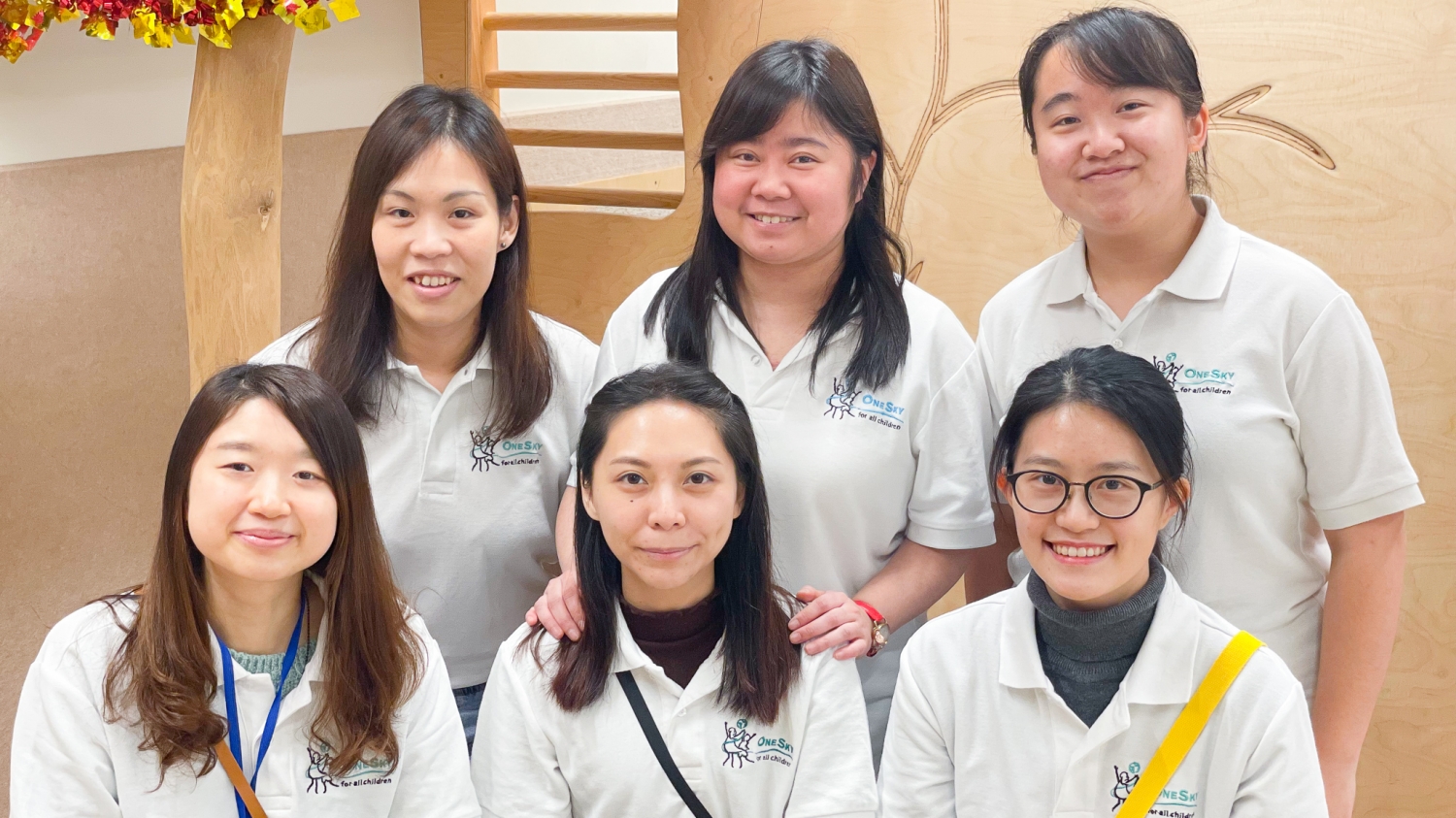 Meet the Team: Hong Kong Centre Family Mentors
When children and their caregivers enter the P. C. Lee OneSky Global Centre for Early Childhood Development in Hong Kong, they are greeted warmly by one of six OneSky Family Mentors who provide care and support to families in Sham Shui Po.
More than 1,000 children are registered at the Centre and many visit at least once a week with their caregiver (parent, grandparent, or guardian) to jump, run, slide, explore, hide, paint and read under the careful supervision of Family Mentors.
The role of Family Mentors is vital to empowering parents and caregivers with the knowledge and skills to provide loving, responsive care to their children.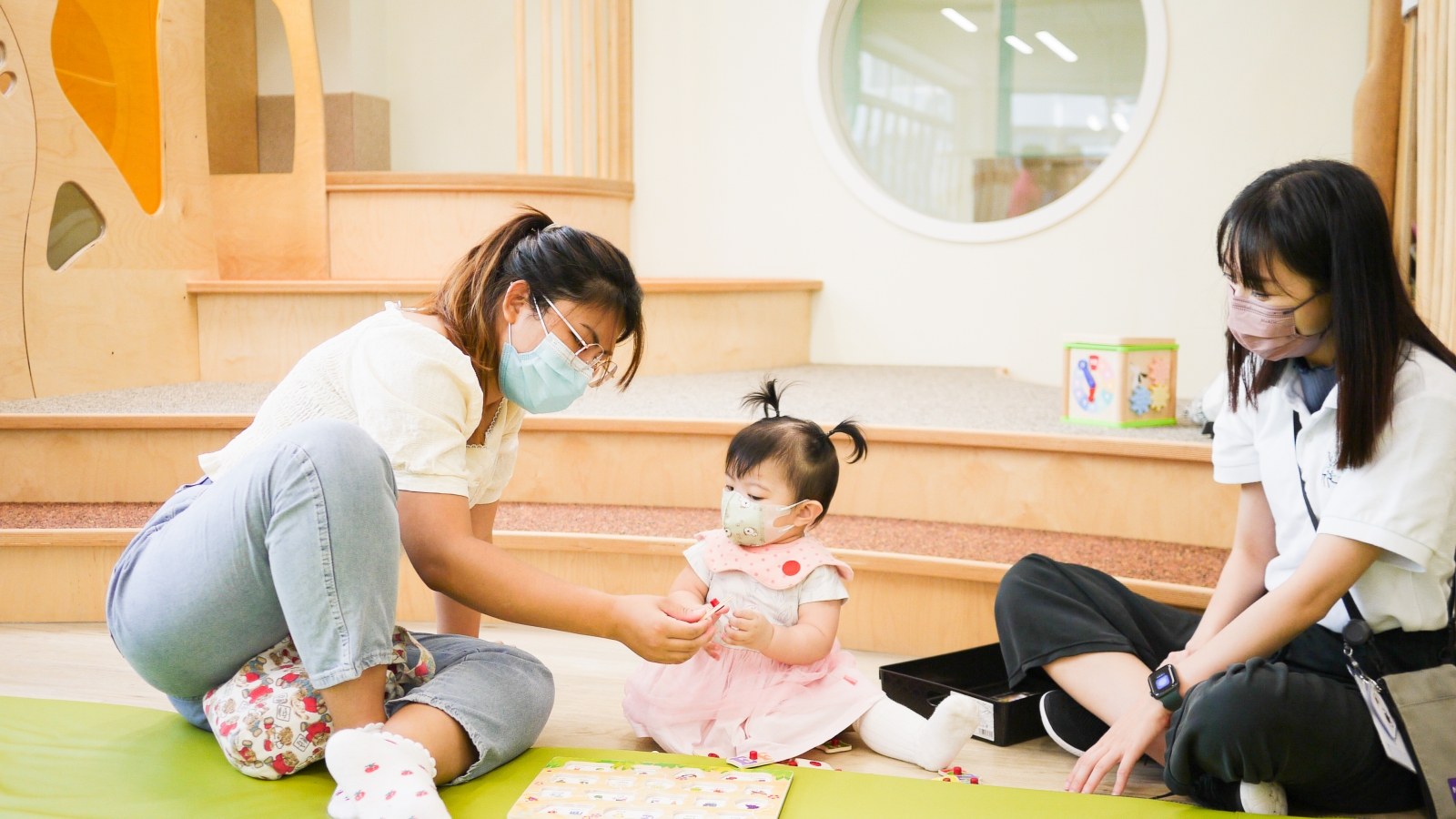 Our mentors, Mavis Yip, Yannis Chan, Lola Heung, Candice Kwok, Katherine Lau, and Suki Yuen, have completed tertiary studies specialized in early childhood education and counseling and have worked as kindergarten teachers or in child-service related NGOs.  On joining  OneSky, they are trained in our caregiver curriculum and responsive care practices.
The Family Mentors agree that working at OneSky is special – not only because of the play space, which is architecturally designed to stimulate a child's mental and cognitive development, but also because they witness the change in children and their caregivers who visit the Centre regularly.
They work with guardians or caregivers either one-on-one or in small group settings to help them discover a child's interests as they guide children to express their emotions through interactive structured play, strengthening the parent-child relationships.
Program Coordinator Mavis wants all young children to have the opportunity to develop and thrive: "We constantly strive to design creative themed activities that foster the children's growth."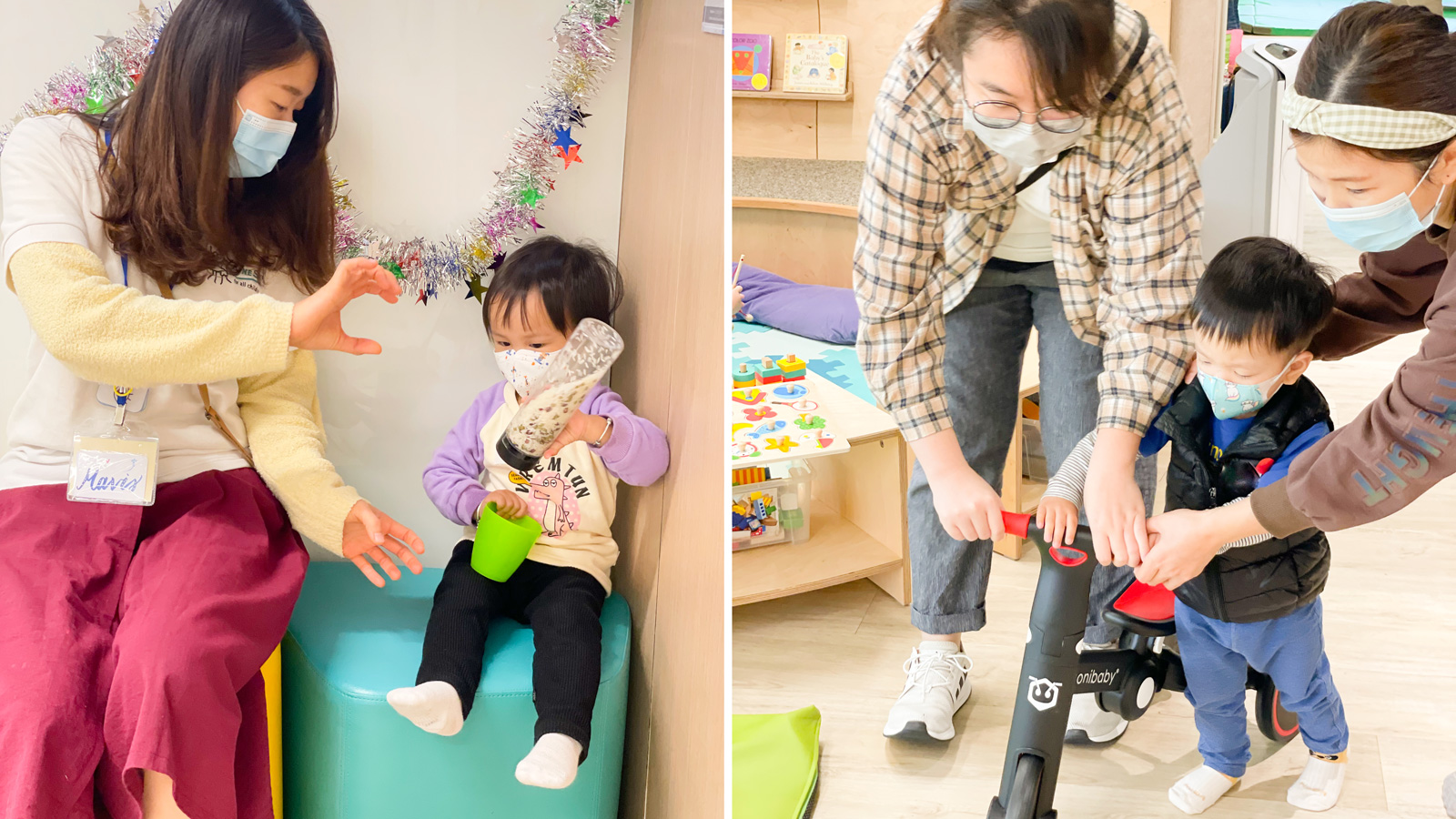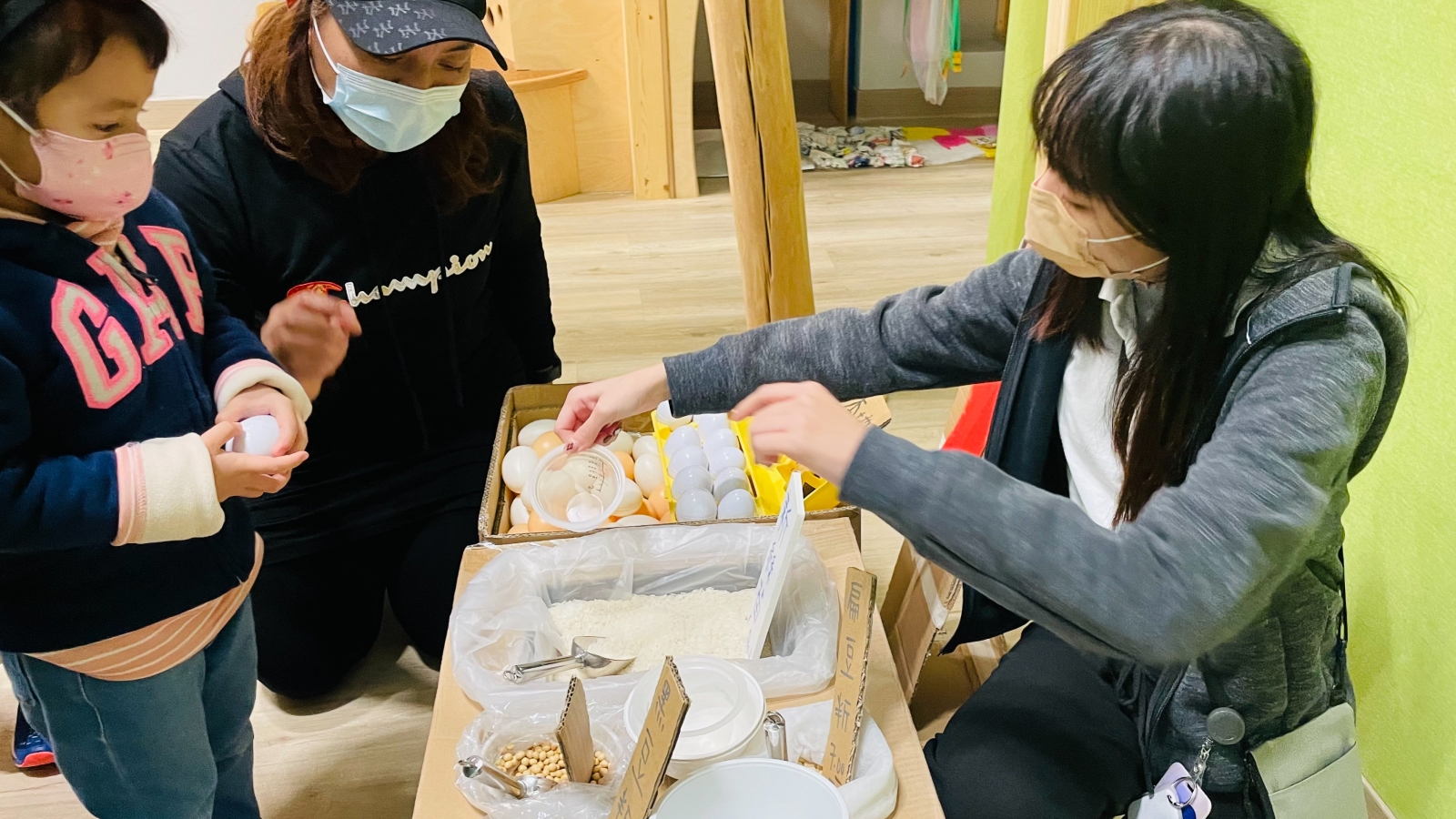 Providing all-round family support is also an important and enriching part of their work. Senior Family Mentor Yannis often counsels vulnerable families facing a wide variety of problems, including educational and child developmental needs, relationship issues, intergenerational conflicts, difficult living environments, etc.
Yannis says she likes the nurturing atmosphere that the Centre has created.
"Caregivers can respite from their difficult lives, and speak their minds openly and freely here. We listen, observe and provide parenting skills workshops, counseling services, referrals, and other support as needed."
"It always fills my heart when caregivers feel they are cared for, listened to, supported, and are empowered to face their lives," shared Yannis.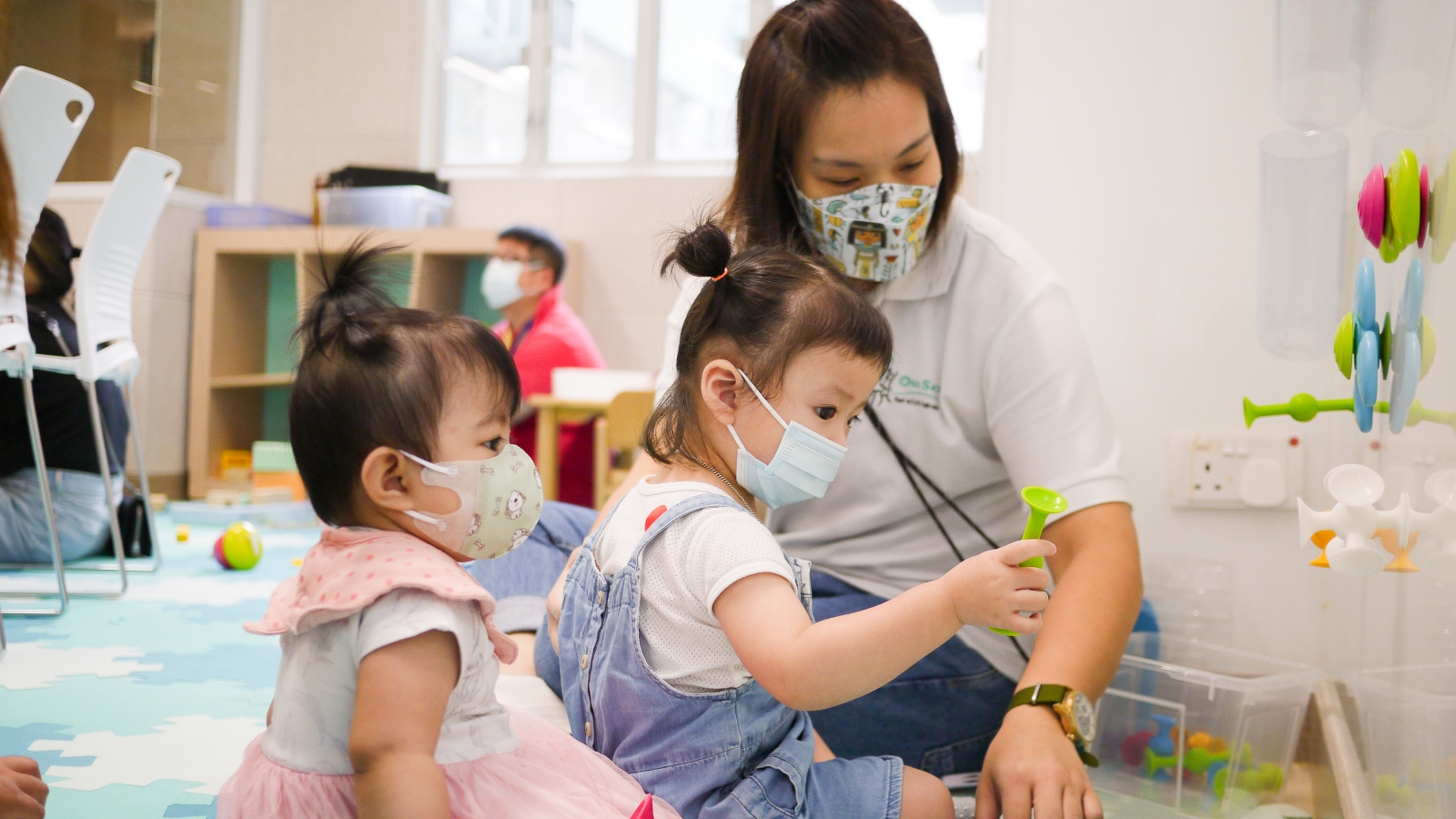 The P. C. Lee OneSky Global Centre for Early Childhood Development opened in May 2020 to serve local Sham Shui Po families residing in low-resource settings. For more information click here.
https://onesky.org/wp-content/uploads/2022/03/Family-Mentors-Back-from-left-Yannis-Suki-Catherine_-front-from-left-Mavis-Lola-Candice.jpg
1152
2048
Debbie Cohen
https://onesky.org/wp-content/uploads/2023/01/25th-logo-6.png
Debbie Cohen
2022-03-21 22:09:10
2022-03-22 05:46:58
Meet the Team: Hong Kong Centre Family Mentors