HanQiao Learns He too can be an Artist
My name is HanQiao, and I am 16 years old.
Because I go to a class for children with Special Needs Class not a public school, I have never felt confident, but I have always loved to paint. My teacher seemed to be able to read my mind–she talked to me and encouraged me to apply for the paining class.
I was very nervous during my first lessons and did not dare to ask questions. When I realized that the other children had already learned several styles of drawing, I became even more nervous and unconfident. Again, my teacher empowered me. She talked to me and learned about my needs. Then she told the art teacher to pay more attention to me and give me more encouragement.
Gradually, there was more and more communication between the painting teacher and me and I dared to ask questions during class as well. I have learned a lot about drawing: gouache, watercolor, sketching, traditional Chinese painting, etc. I have also won many prizes: the third prize in the Hubei Teen Scientific Painting contest; an Excellence Award from the Wen YiDuo painting and calligraphy competition; and Bronze Medal from the New ShiJiXing cup national children's painting and calligraphy competition.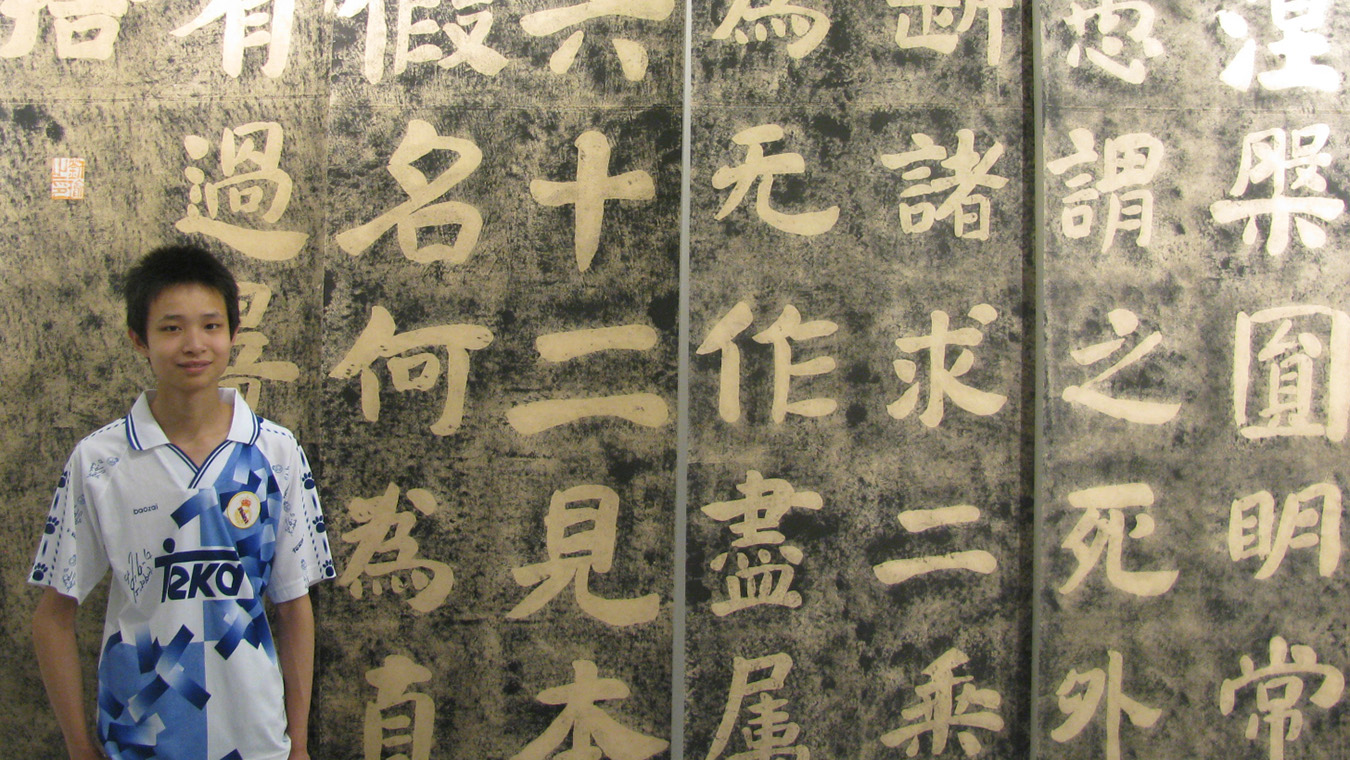 But I think the biggest gain is that I have become more confident and I have made many friends. I no longer think I am not good enough. I always say to myself. "HanQiao, you can do it!"
After gaining that confidence, I thought a lot about what I can do to support myself and give back to society. But what should I learn? I talked to my teacher and Half the Sky mentor. They helped analyze my strong points and weak points and gave me a lot of advice. Finally, I chose to learn pastry making because I love eating cakes and making beautiful birthday cakes has always been my dream. I also realized that my painting skills could help me a lot in making beautiful cakes. With the help and support of everyone, I am now a pastry making apprentice at vocation school.
Before my first day at vocational school, my teacher took me to pay a visit there. My teacher borrowed the cake teacher's notebook and made a duplicate of it for me to preview so I could better understand what I learn during every class. Though I have only taken several classes, I can already make several kinds of cakes and bread. Every Sunday, I share my work with the teachers and children in the institution. Hearing their praise "Yummy! Delicious!" I am more than happy.
When I work hard, I know I can do it!
https://onesky.org/wp-content/uploads/2017/12/HanQiao-2.jpg
759
1350
Maya Bowen
https://onesky.org/wp-content/uploads/2019/06/Logo1998-250.jpg
Maya Bowen
2012-07-09 11:21:00
2018-05-10 04:24:23
HanQiao Learns He too can be an Artist