Going the Extra Mile for Our Kids
The famous MacLehose Trail in Hong Kong set the scene for the  2016 OneSky Charity Hike—an annual event that raises critical funds to help OneSky's programs for vulnerable young children in China's orphanages and rural villages.
More than 600 hikers gathered for the big day. At this writing, donations are still coming in and expected to reach nearly HK $1.3 million (US $167,500)!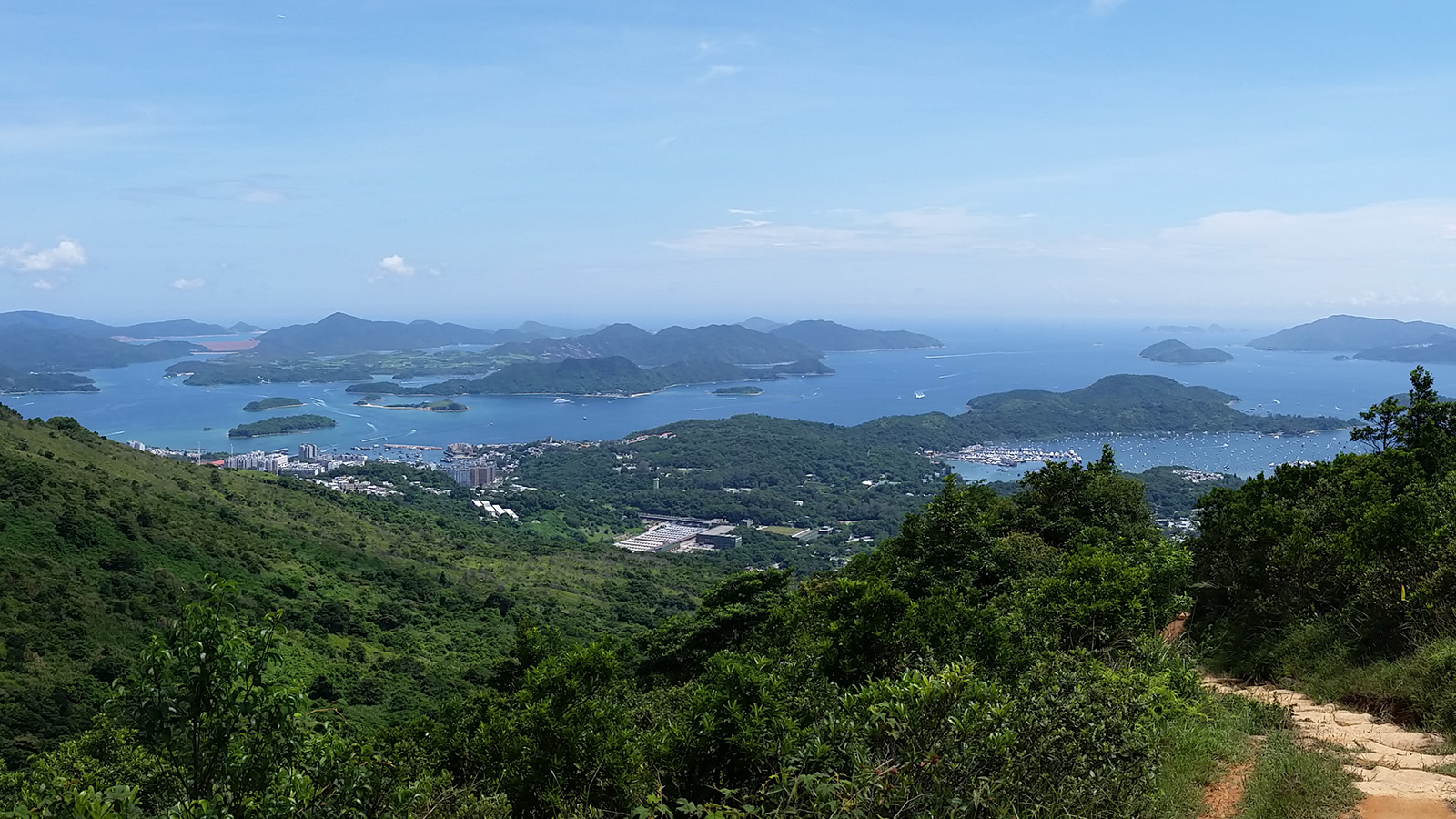 "We are all so grateful that OneSky came into these children's lives to give them a better chance – and we want to keep doing our small part," said Harry De Pree, an equity trader with the Capital Group in Hong Kong, co-organizers of the event.
The Capital-OneSky partnership began in 2008 when staffers elected to support OneSky programs by sponsoring Harry, an avid runner, to participate in the Phuket Triathlon. They managed to raise US$30,000, sufficient funds to support the infant, preschool and youth programs at OneSky's children's center in Beihai, China. In subsequent years, as momentum grew, Capital Group donations expanded to include the infant program at the Wuhan center and the preschool program in Sanya. Inspired by success in Phuket, in 2011 Harry and his friends at Capital Group launched the charity hike in Hong Kong.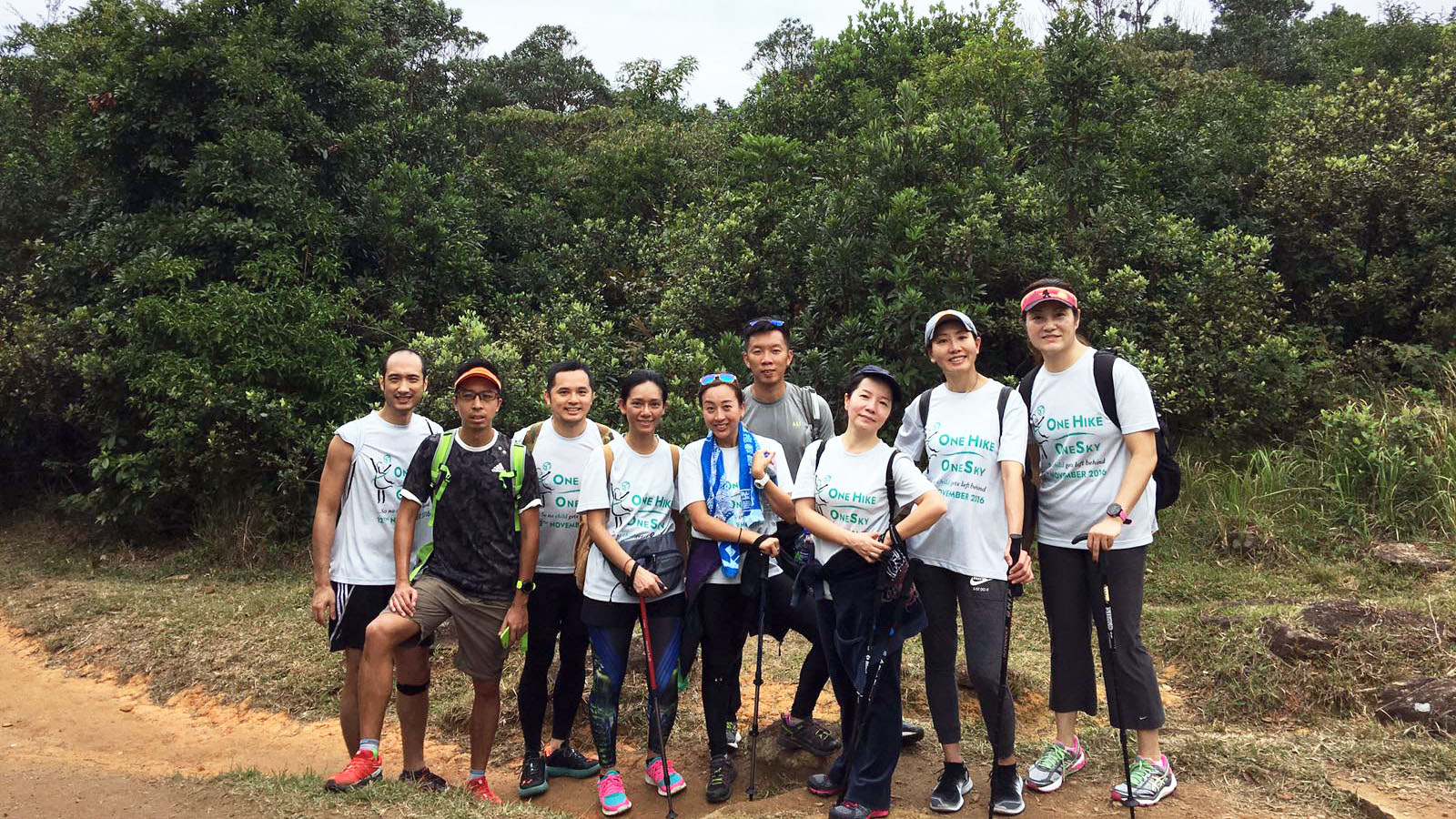 Participation in the hike has skyrocketed from 25 in 2011 to over 600 today. Since 2011, the cause has raised nearly HK $6 million (US $773,000) through generous individuals and corporate sponsors, including, among others, the Hong Kong offices of: the Capital Group, Freshfields Bruckhaus Deringers, the Fossil Foundation, Goldman Sachs, CLSA, Kmart, OtterBox, and PricewaterhouseCoopers.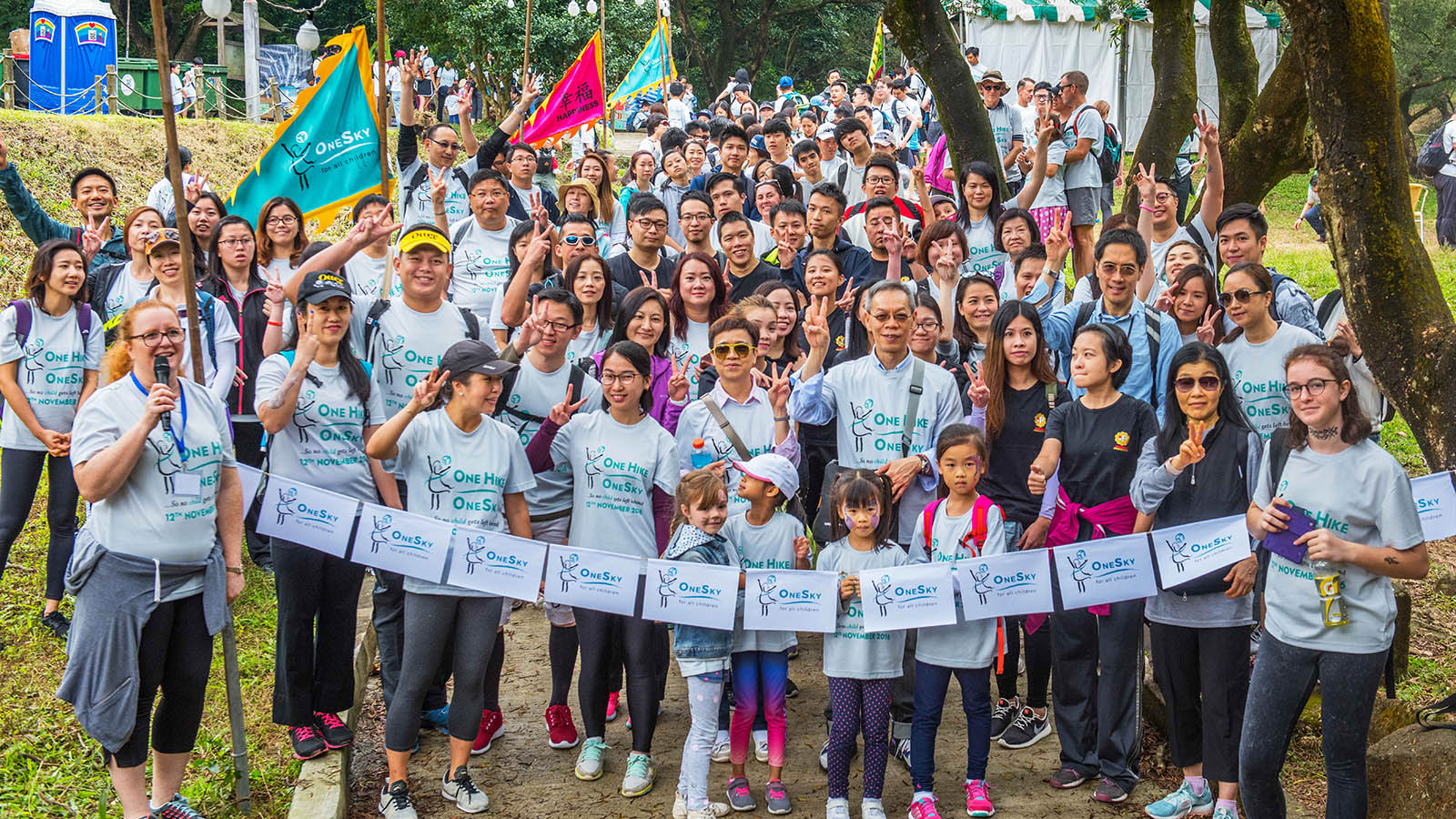 "Our Hong Kong office has adopted OneSky as our cause," said the Capital Group's portfolio manager Steve Watson. He called the charity hike "a tremendous opportunity for friends to come out together, coworkers to come out together, the community to get together, and hundreds of people all together saying: we support OneSky!"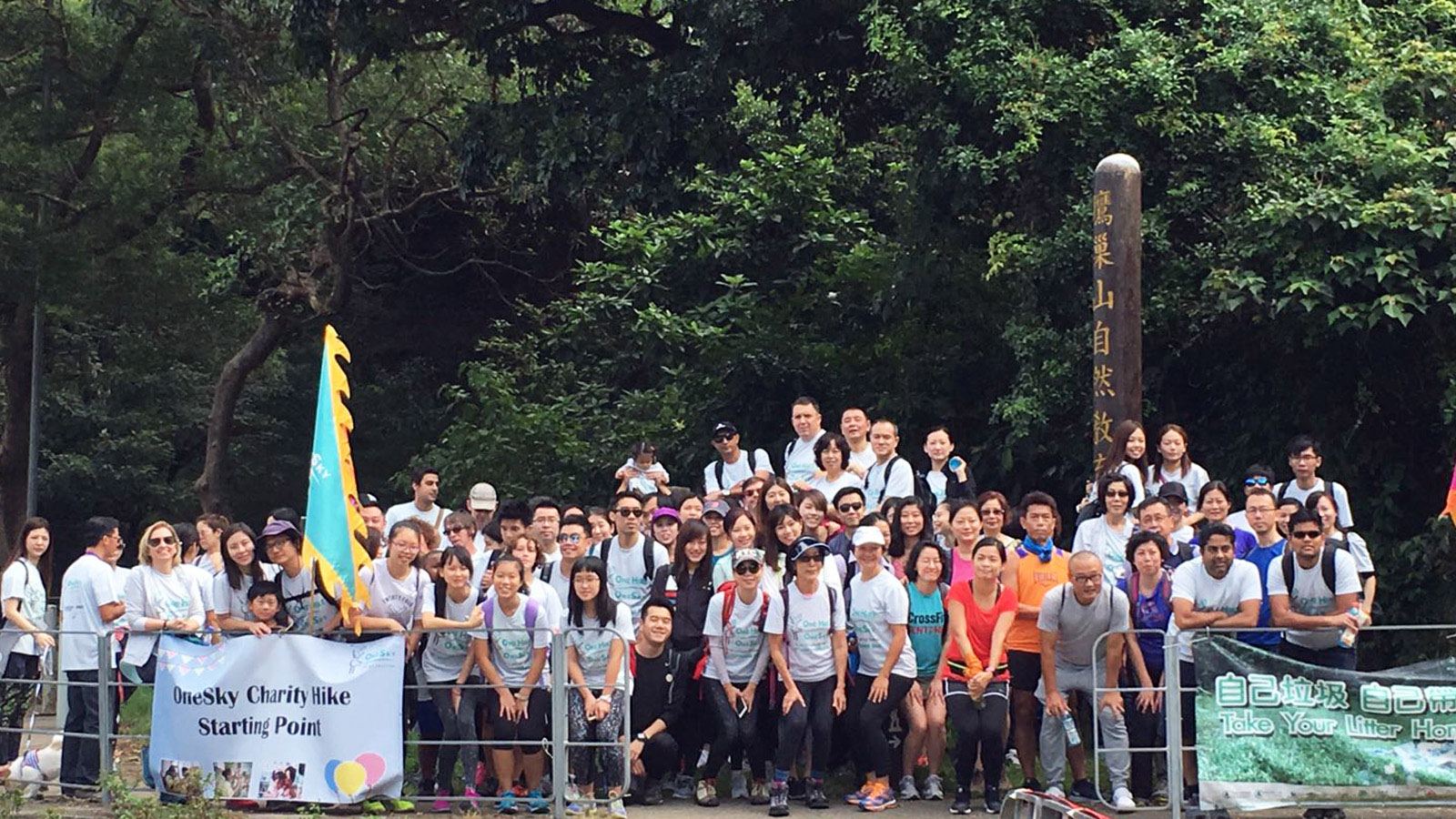 An increasingly popular fun, family friendly, community building event, the charity hike attracts many repeat attendees. After enjoying breakfast and a brief opening ceremony, this year's participants (armed with a complimentary bottle of Gatorade, a package of cookies, and gorgeous weather) ascended Hong Kong's oldest and longest hiking trail, named one of the best hikes in the world by the National Geographic Society.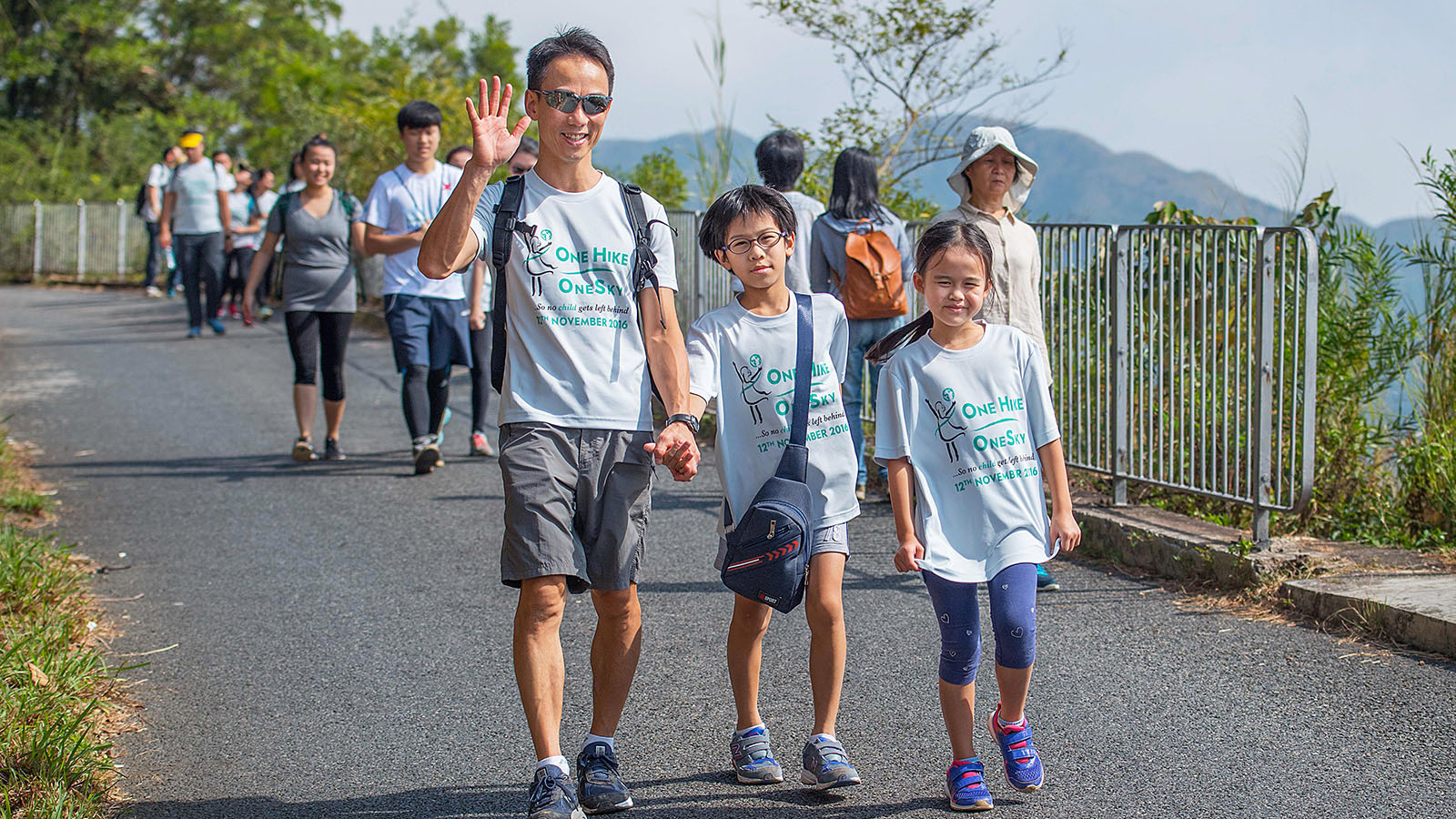 Hikers were able to choose from several different trails geared to varied skill levels, making the event ideal for everyone, from children to experienced hikers. Many of the parents who had taken their children along for the day reported that, in addition to having a fun family outing, they viewed the hike as an incredible opportunity to teach their kids about giving back. An added bonus: Every participant received a T-shirt and each child also received an official OneSky Certificate of Appreciation.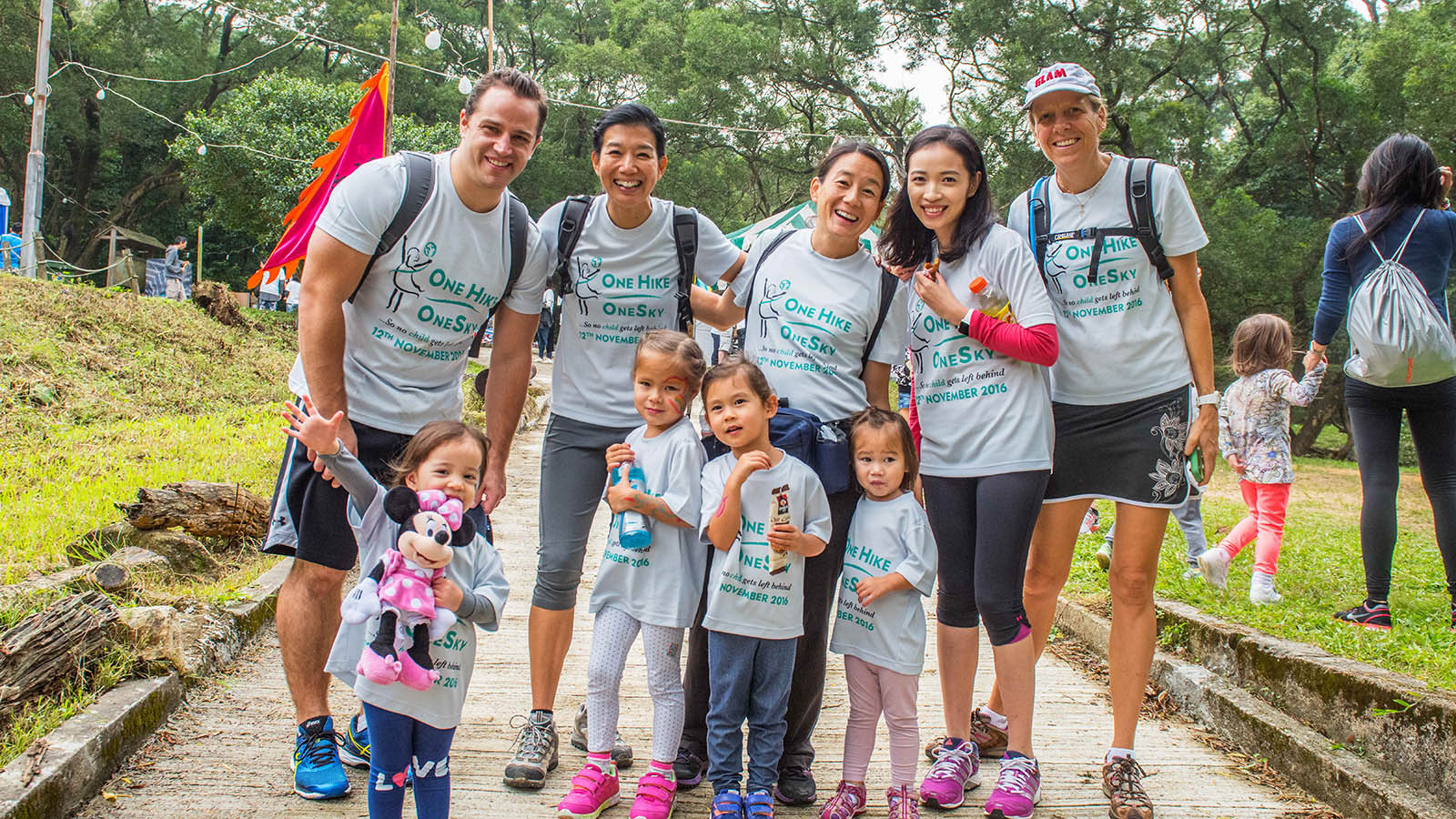 OneSky provided shuttle bus service from the MTR station to the starting point of the main trail, and from the finish line back to the station after the walk ended. All of the trails headed to the same finish line at Shatin Pass, where Jenny Bowen, founder and CEO of OneSky, met up with hikers.
"After hearing about the legendary charity hikes for years, I was thrilled to finally be in Hong Kong and at the finish line greeting those whose efforts make such a difference for the children," Bowen said.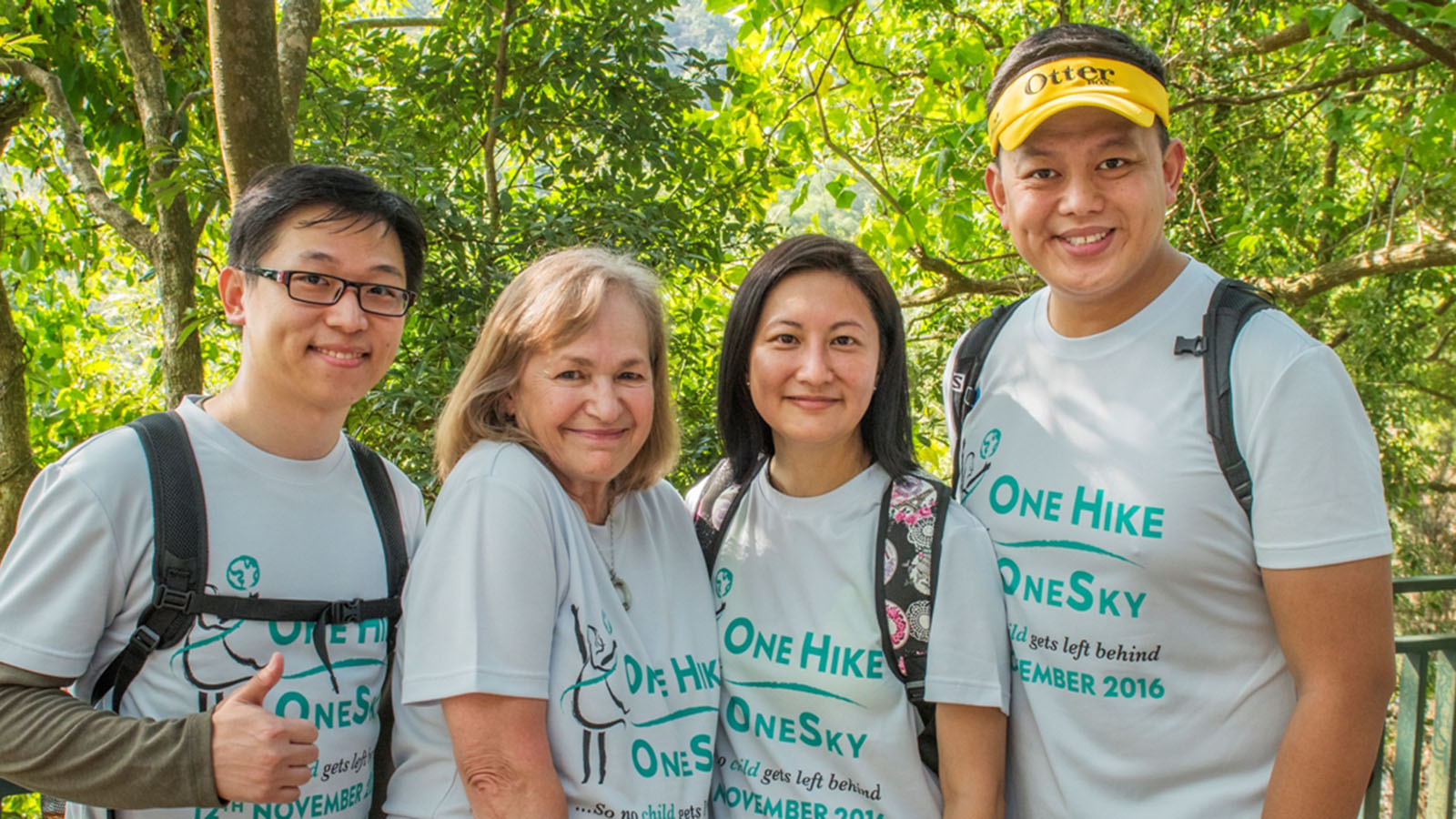 OtterBox Hong Kong's APAC general manager, Bonnie Soon,  and SE Asia regional sales manager, Johnny DeGuzman, have been supporting the charity hike for several years. "Making a positive, lasting change in somebody's life matches our belief (about philanthropy)," said Soon. DeGuzman added that in the past they have met and interacted with some of the kids helped by OneSky, and were deeply touched by that experience.
Soon shared that she can relate to the hardship of separation faced by OneSky children as, growing up in Hong Kong, her own parents needed to work away, so she stayed with her grandparents. "I can still feel that separation, so I understand the pain of these kids. But, fortunately, OneSky is helping to make them feel loved," she said.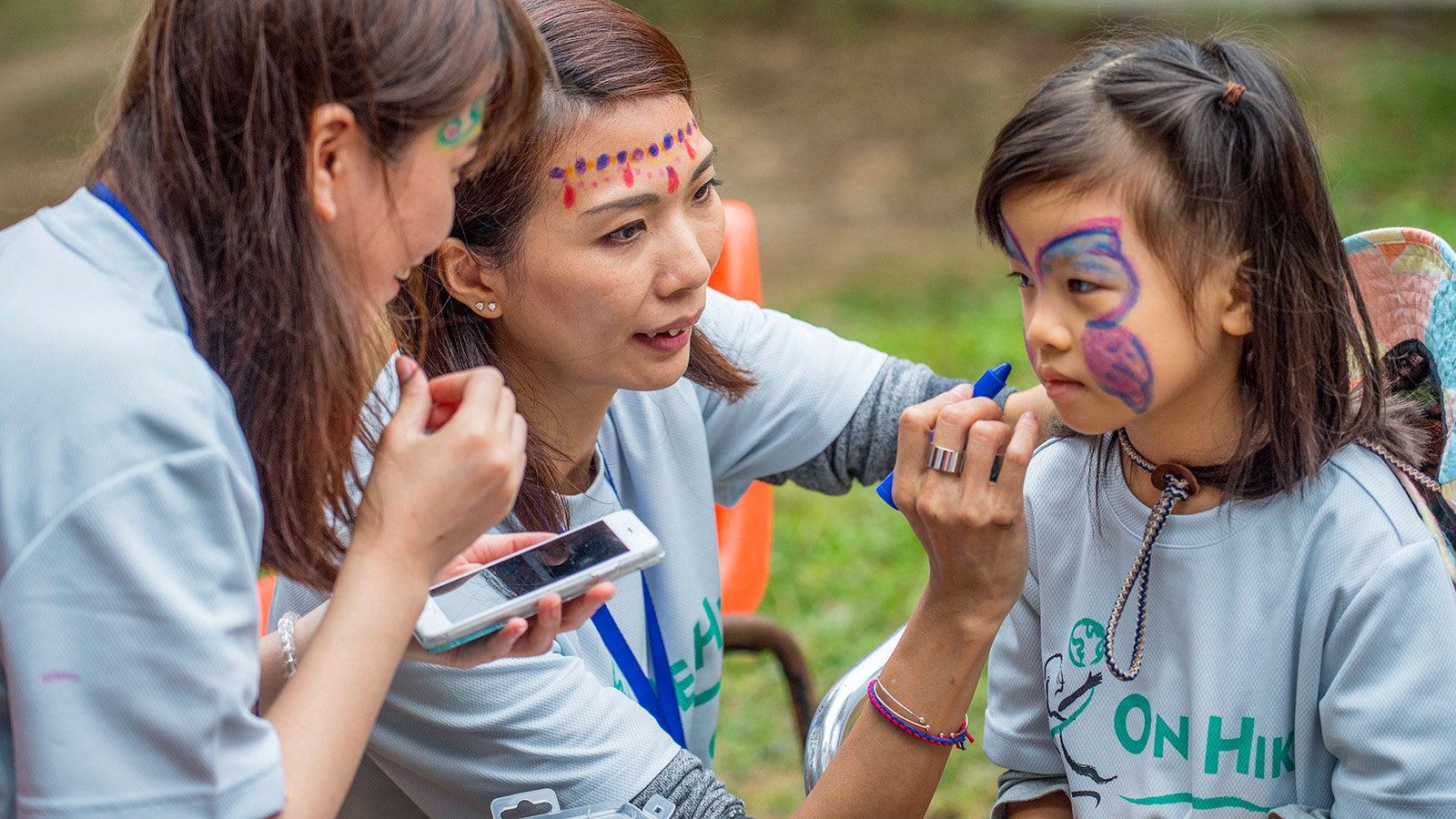 OneSky would like to thank the generous supporters, sponsors and organizers of the Charity Hike 2016. Plans for next year's event are already underway. Hope to see you there!
Save
Save
Save
Save
Save
https://onesky.org/wp-content/uploads/2016/12/003-Props-Banner-9.jpg
900
1600
Jenny Bowen
https://onesky.org/wp-content/uploads/2023/01/25th-logo-6.png
Jenny Bowen
2016-12-09 13:11:00
2018-05-11 03:56:51
Going the Extra Mile for Our Kids