Baby Steps in Vietnam – 1
In the spring of 2016, Vietnamese government officials and OneSky celebrated a landmark agreement to open a OneSky Early Learning Center in Vietnam.
The pilot, OneSky's first project outside of China, will provide Vietnam with a model that offers early learning and parenting skills training to benefit the young children of workers living in industrial zone tenements who need a safe place to play and learn while their parents labor in the factories that are bringing prosperity to their country.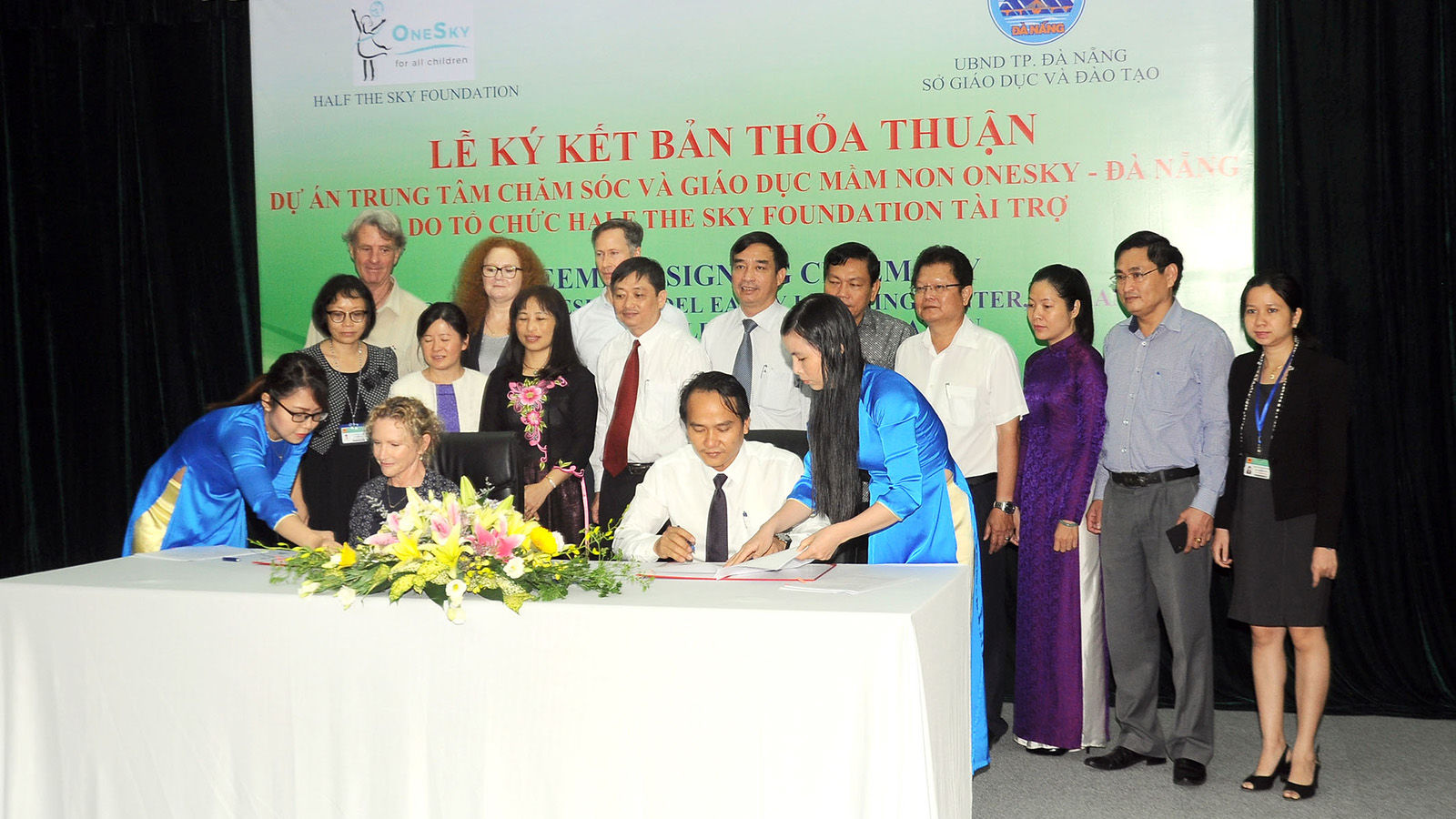 After OneSky established its model for left-behind children in China's rural villages, a OneSky team began to look for other locations where the lessons learned over two decades of work in government orphanages might benefit young children living without nurturing care.
During visits to Vietnam in 2015 and early 2016, the team met with all levels of government, from senior ministries on down. "Without exception," says Carol Kemble, OneSky's chief of global partnerships, "they welcomed us, and expressed a genuine desire to collaborate with us to help disadvantaged young children."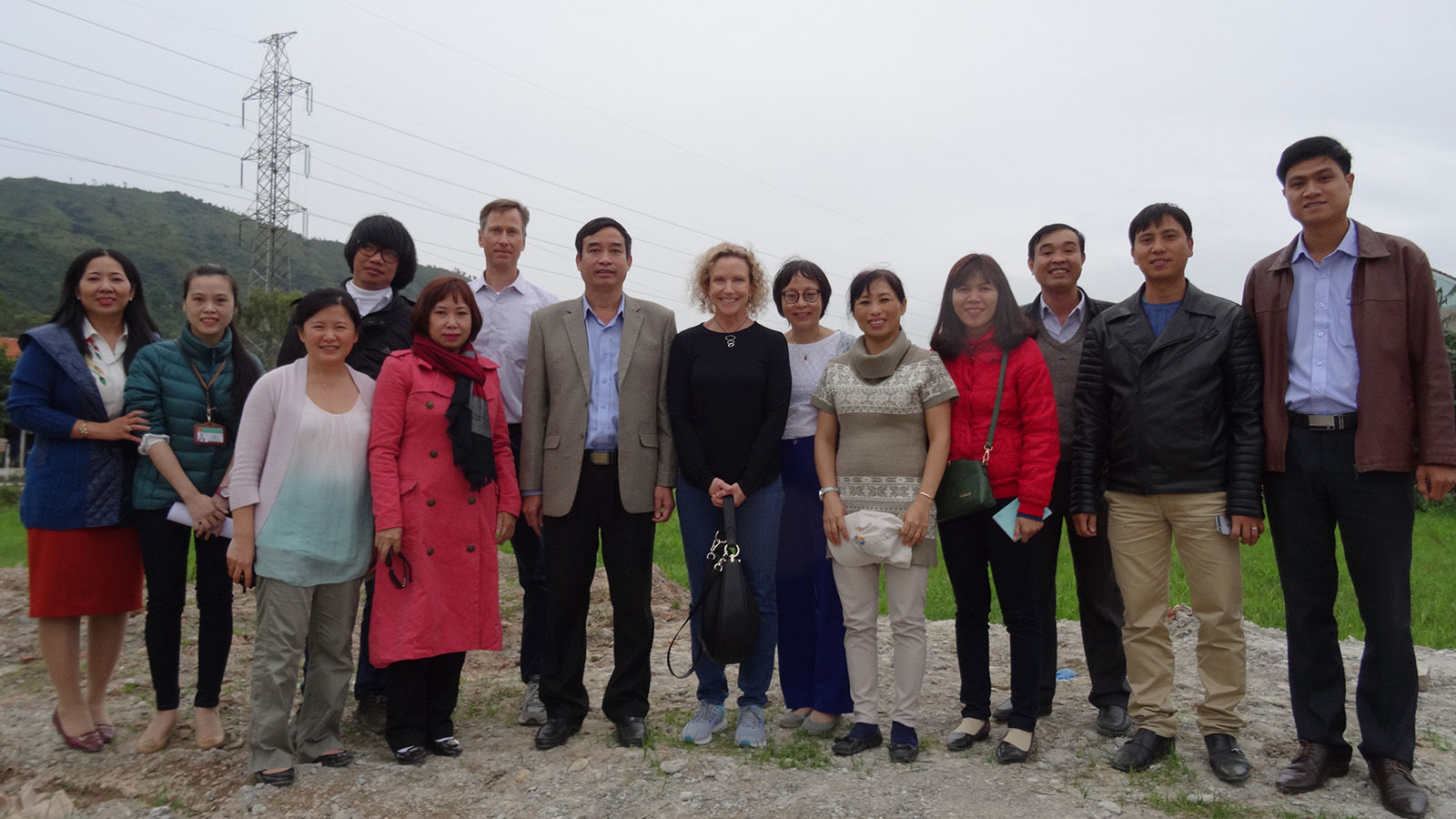 Not only that, the Prime Minister had recently issued a mandate, calling for a concerted and focused effort to help the children of factory workers, especially those living in tenements adjacent to industrial parks. For children under three years old, there is no public childcare. For those three to six, state-run kindergartens are out of reach because most workers lack the residency status to qualify or can't afford the fees.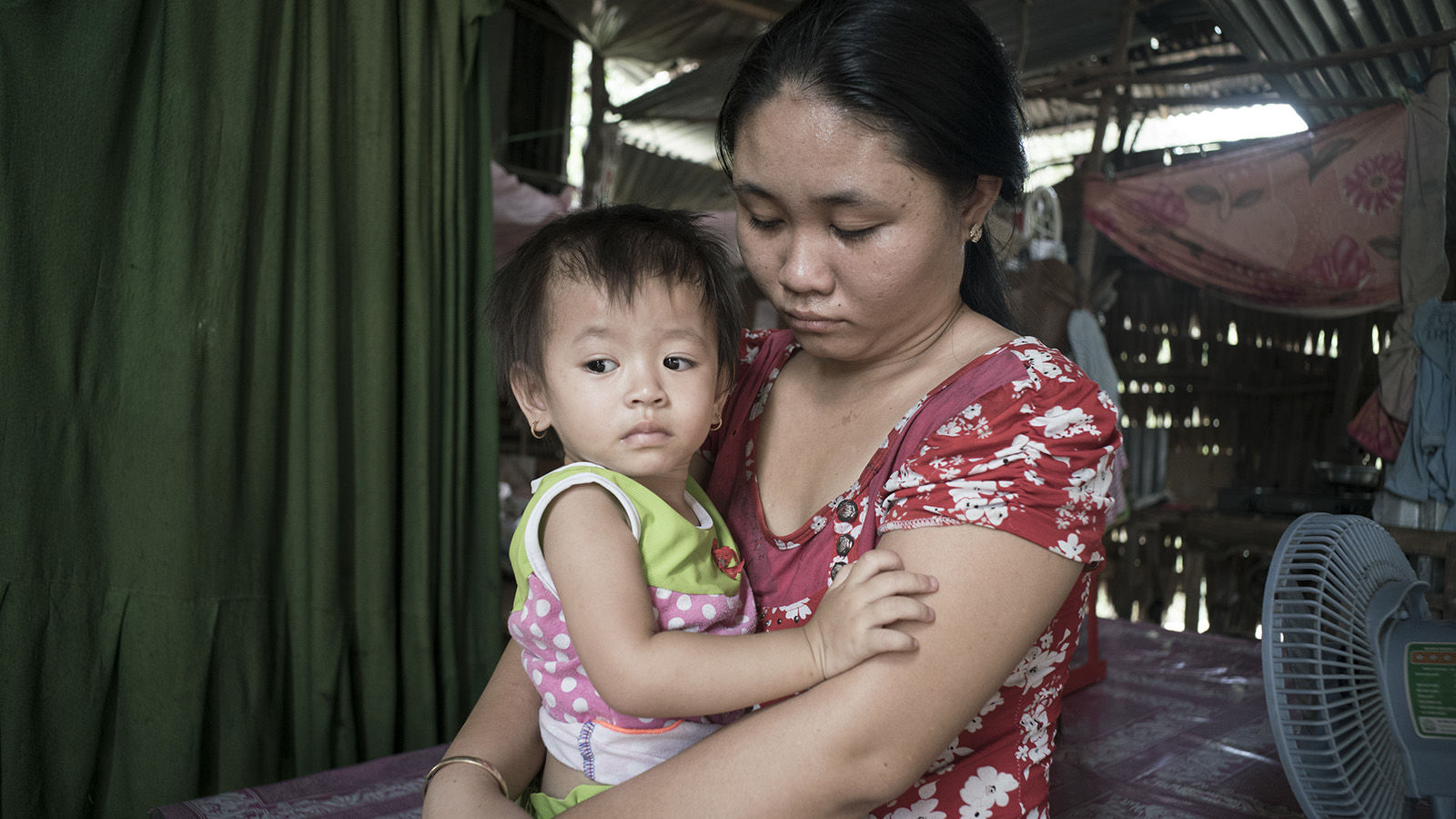 Many turn to private, unlicensed daycare staffed by untrained workers. They fill a void for parents who have no place else to turn, but they don't offer the attentive care that children, especially young children, desperately need. News stories reporting cases of child neglect and abuse are heartbreakingly frequent.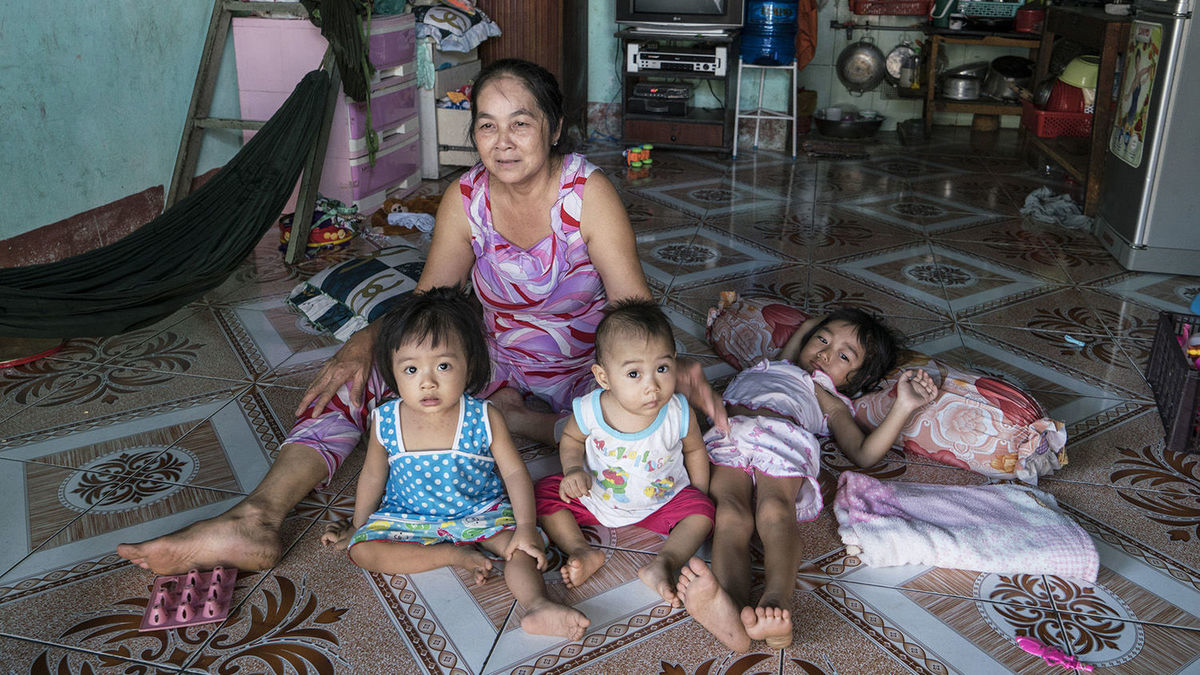 Carol and her team visited those industrial parks, getting to know the people who worked and lived there. "We saw a resilient community," she says, "a community that was eager for some help."
What stood out, always, was the children. A little deaf boy worked his way into the team's heart; they heard about a pair of siblings, both under six, whose mother worked a 12-hour shift and despaired because she couldn't figure out how to keep her job and care for both her children.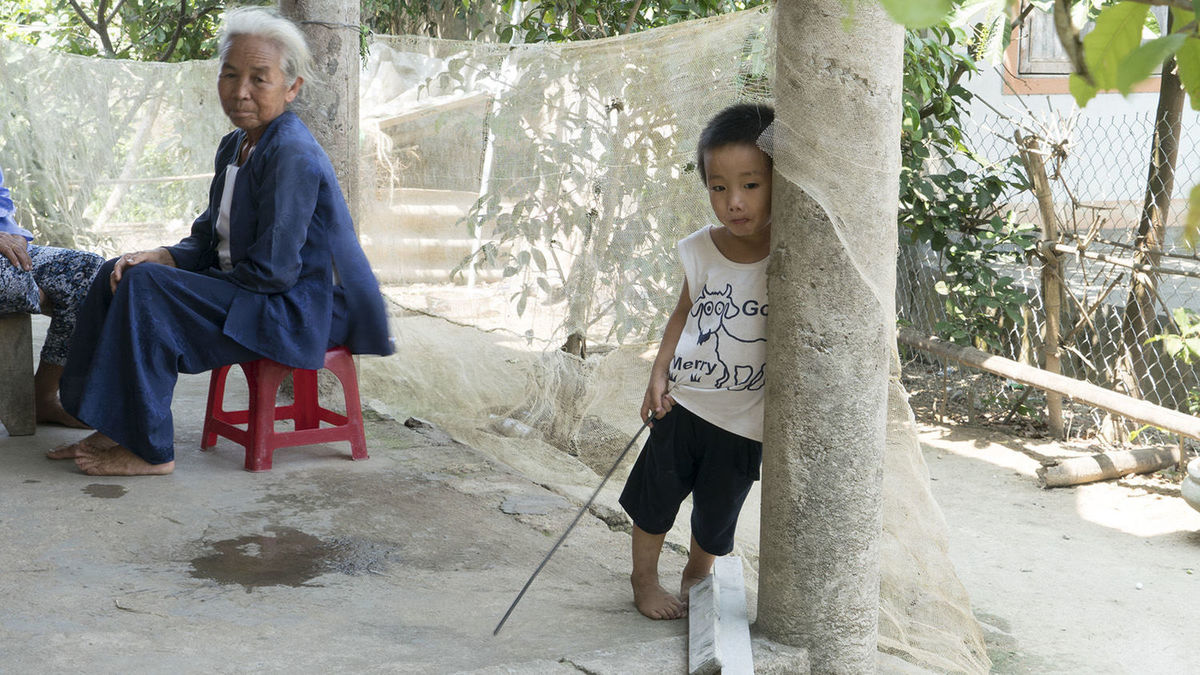 Carol and OneSky tactical advisor Dien Yuen then took the next step—discussions with officials, educators, business leaders, and other people in the community, to explain OneSky's vision and its programs. After much research, they settled on the Hoa Khanh industrial park in the old coastal city of Da Nang for the pilot program. The area contains more than 200 factories and warehouses, employing some 35,000 workers, many living in nearby tenements. Mixed in are more than 3,500 children under the age of five.
"Having OneSky around will make a lot of the factory workers feel very relieved," said Dien. "We can also show to the entire country what a good child care center is."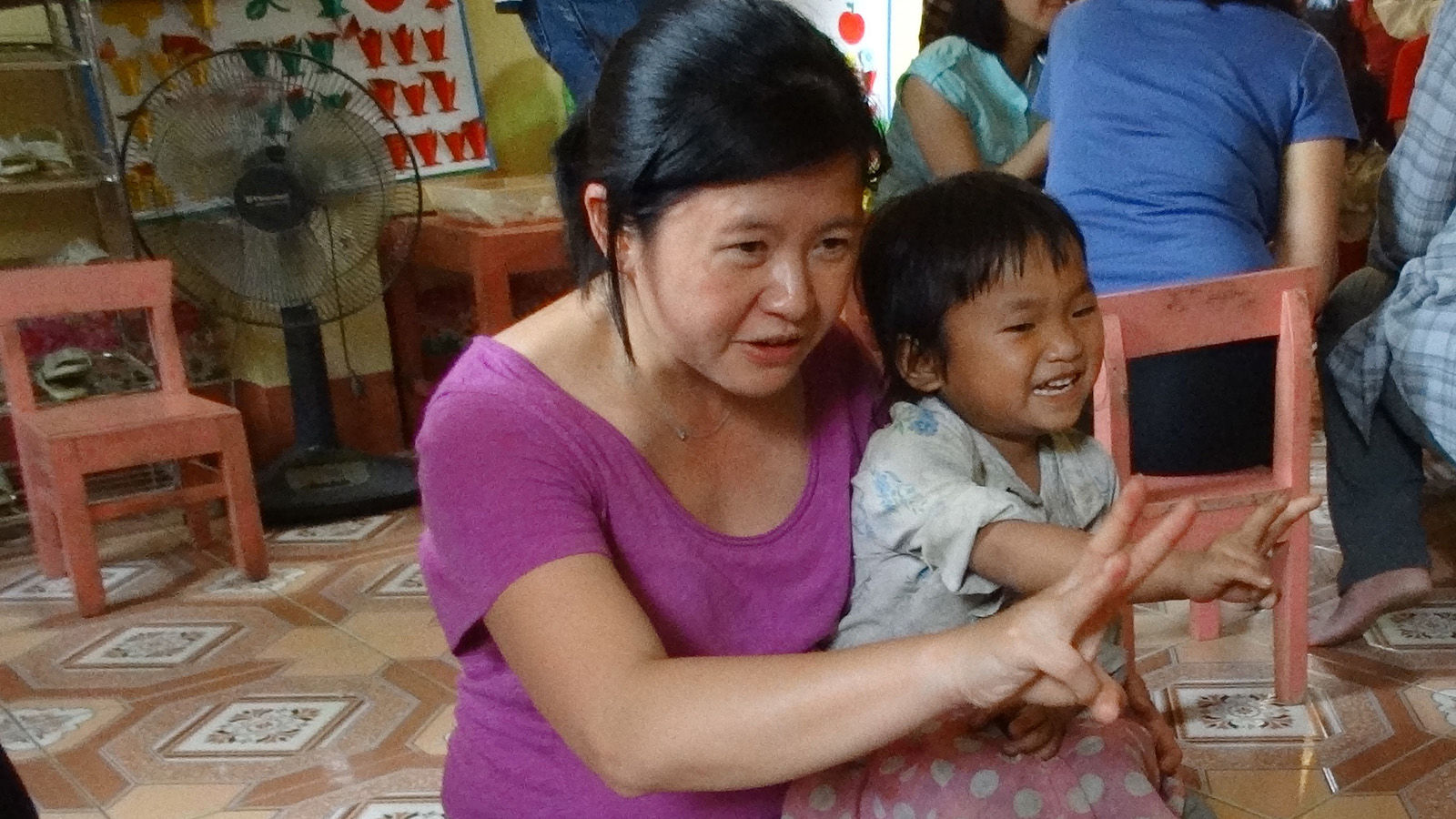 For Dien, working in Vietnam is especially meaningful. She was born in Saigon and left in 1978. Now she was returning. "It's a very nice feeling of coming full circle," she said, "and it feels really good to do something for the children."
The next steps involved the nitty-gritty. To offer programs in Vietnam, OneSky needed to comply with numerous government registration policies and other requirements, such as employment rules. A local leadership team needed to be recruited. OneSky's programs had to be adapted to cultural norms and curriculum materials translated. Systems had to be put in place for measuring and evaluating progress.
And in Vietnam, unlike government orphanages in China, developing an early learning center wouldn't be a matter of painting, polishing, and furnishing existing spaces, but building from the ground up.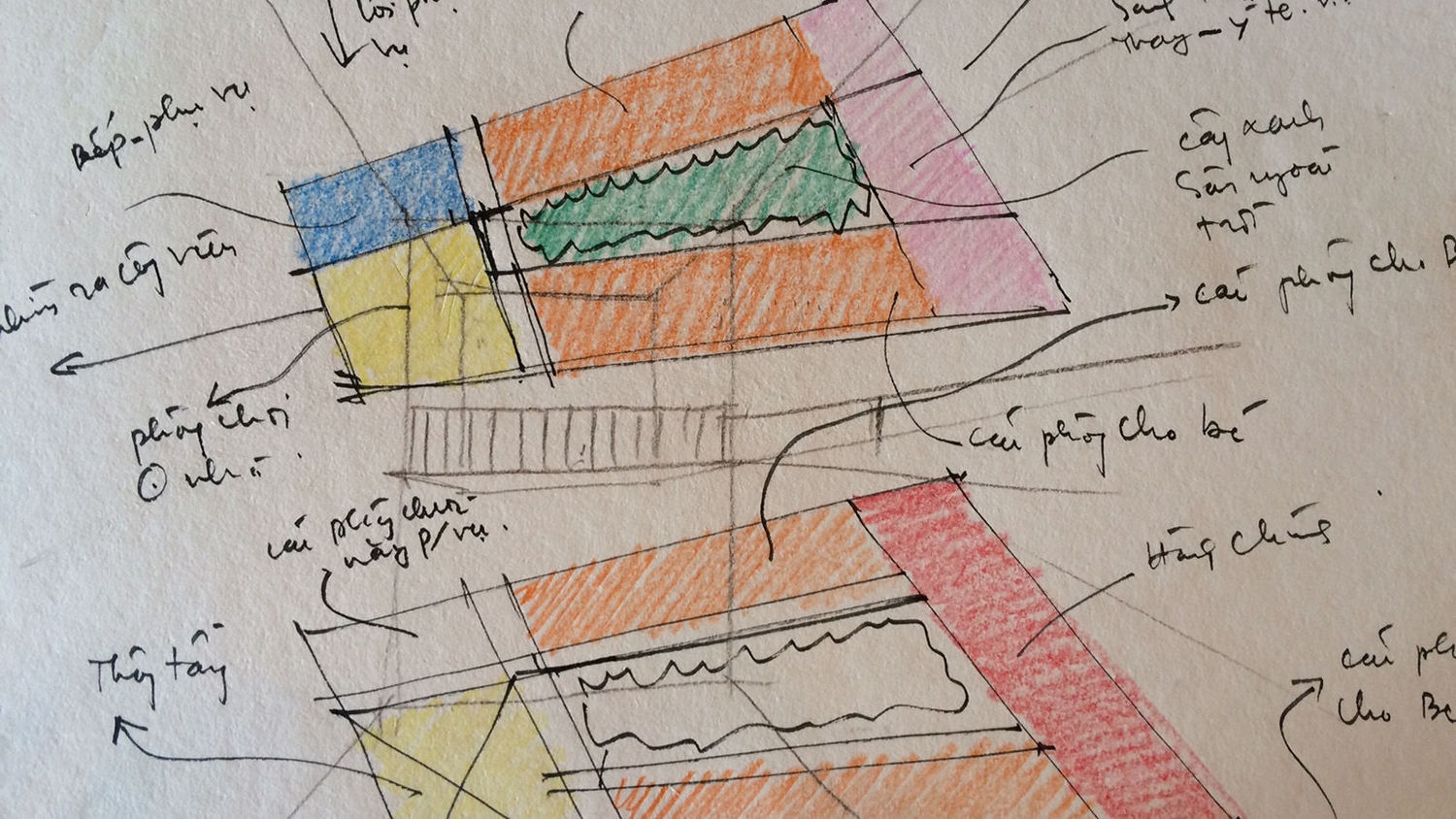 "But the government was great," says Carol. "Not only did they promise us the land and clearing and preparation for construction, but they offered some financial support for the programs from the very beginning. That was a new experience for us!"
Once the new center is built and operating smoothly, OneSky and its government partners hope that it will become not just a provincial model, but a national one, supported principally by factory owners and local communities. And through OneSky's standard practice of training the trainers, one center can lead to the next one, and the next one after that.
The need is huge. In Vietnam alone, there are 1.2 million children of factory workers laboring in 300 industrial parks in 60 provinces.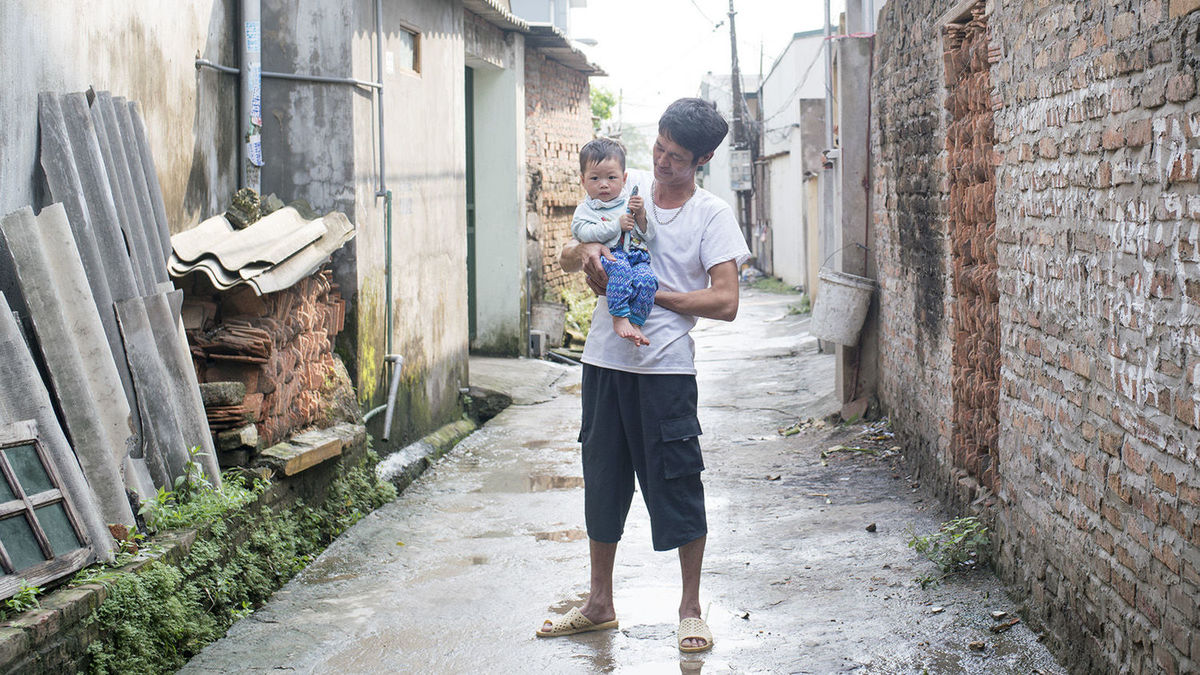 Of course, we know from experience we all have much to learn, so one step at a time. First the building, then the two-year pilot. Still, before the ink was dry on the new agreement, Carol says with a laugh, "The Vice Chairman of the People's Committee of Da Nang City, came up to me, and said, 'Why wait? Let's do another center next year!'"
Save
Save
https://onesky.org/wp-content/uploads/2016/06/VNheader.jpg
844
1500
Jenny Bowen
https://onesky.org/wp-content/uploads/2023/01/25th-logo-6.png
Jenny Bowen
2016-07-02 01:00:00
2020-02-02 16:48:51
Baby Steps in Vietnam – 1