The Chunhui China Care Home (CCCH), a medical care home for orphaned children
was established by OneSky in 2009 in partnership with the China Care Foundation. CCCH, which is now operated by OneSky's Chinese sister organization, Chunhui Children, arranged for Anjing to see the best orthopedic surgeon in Beijing. Though the doctor said there was only a small chance that Anjing would ever walk, he devised a treatment plan that would give her the best chance possible. Before surgery, Anjing's legs and feet would be forced into more normal positions using shoes that would untwist her feet and a band that would tie her two legs next to each other.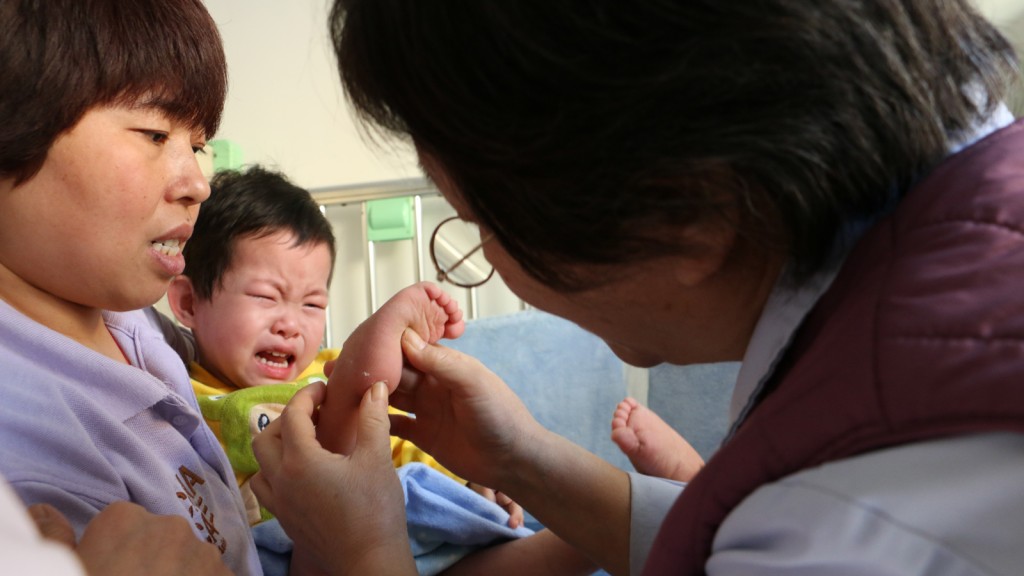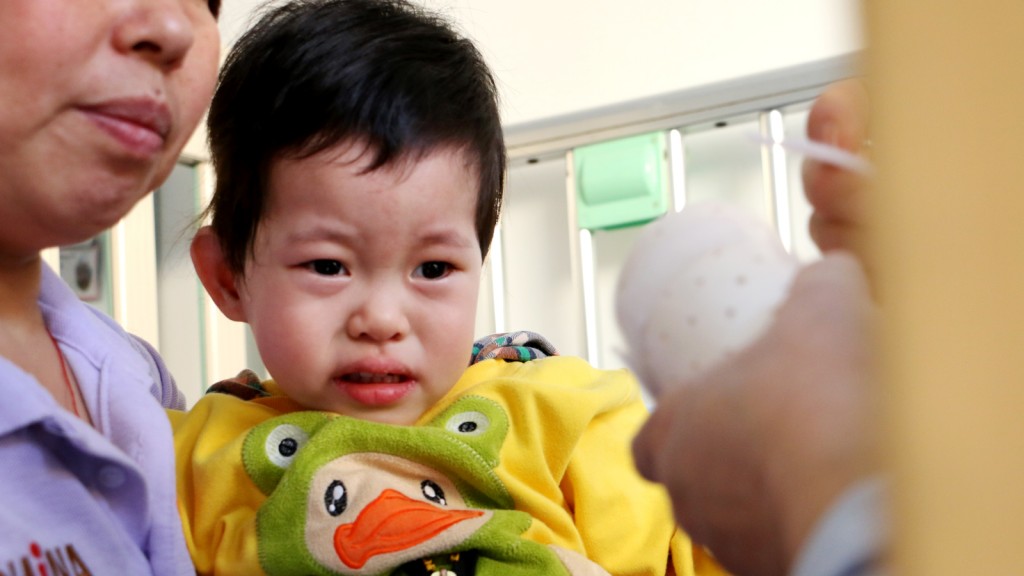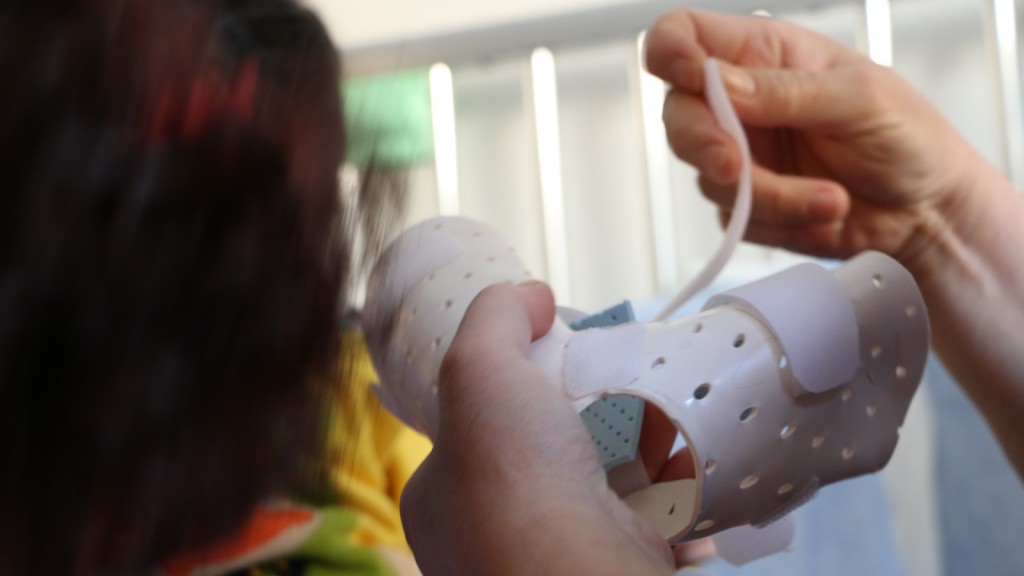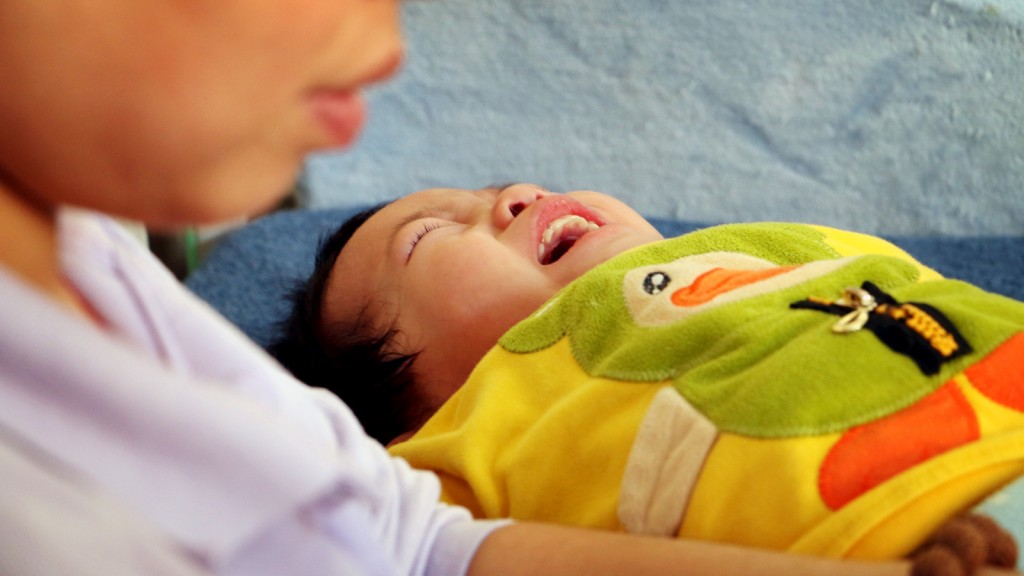 Anjing's CCCH nanny, Liu Xiali, was by her side for every doctor visit and every adjustment of the physical restraints that were moving her feet and legs into position. The experienced Liu, who cares for orphaned children who come to CCCH from all over China to receive life-saving medical treatment, comforted Anjing with hugs, soothing words, and gentle massage when she was in pain as the restraints slowly forced her frozen joints to move. Liu sensed that Anjing understood that the treatment was worth the pain. Even though she was just a little girl of 1, Anjing shed only a few tears.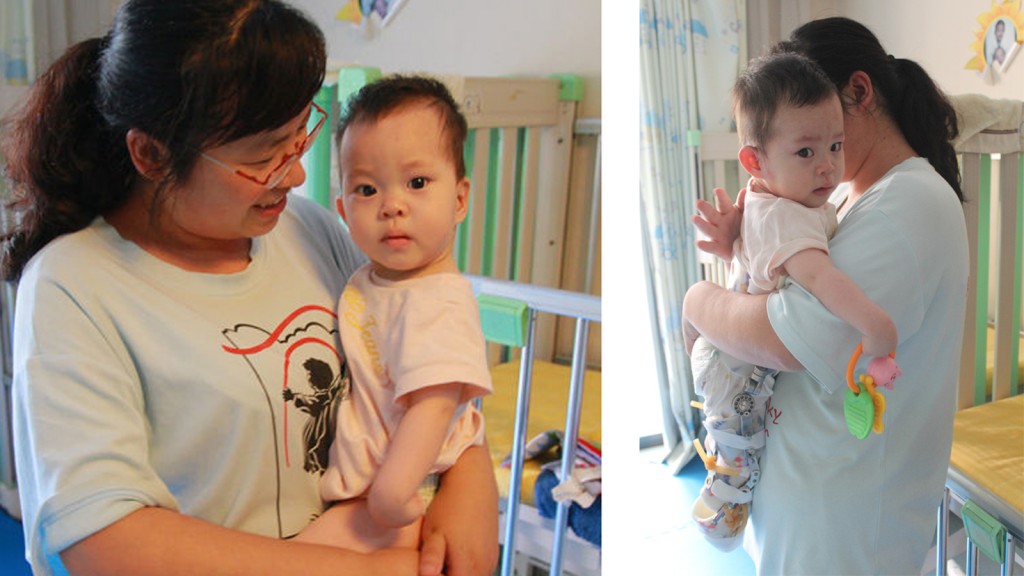 In Beijing, Anjing continued mastering tasks that once seemed impossible for a child with her disabilities. Despite  twisted joints, Liu patiently helped Anjing learn how to use her hands to hold on to a spoon. Now Anjing could eat her meals without any help, which gave her such a feeling of accomplishment that she erupted with her now signature giggles.
Though some things took longer for Anjing to learn,  she learned others more quickly than many children facing challenges, including how to share. Before she started eating meals and snacks, Anjing would ask the other children and Liu if they would like some of her food. Her generosity soon became contagious. When other children wanted a toy Anjing was playing with, she would smile, turn over the toy, and everyone would wind up playing together, sharing the toy.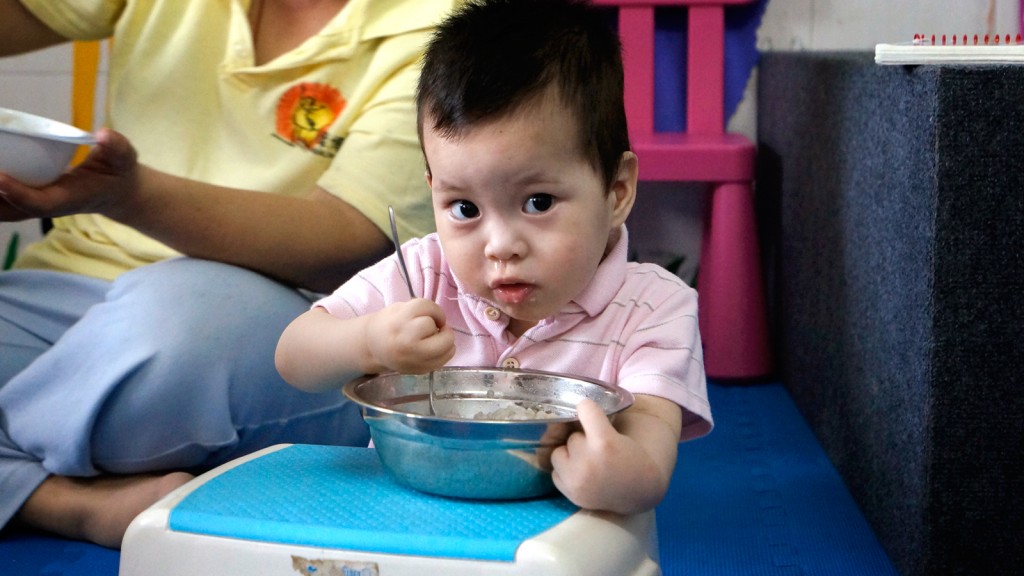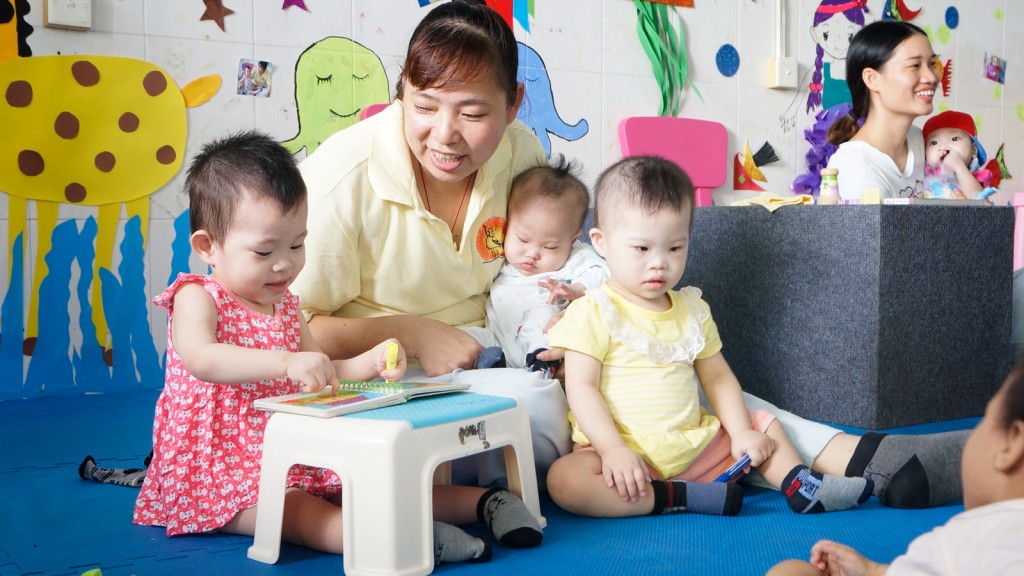 Meanwhile, back at the orphanage, like any mother separated from her young child, Guo was fretting about Anjing. she asked constantly how Anjing was doing in Beijing. "Does she cry often?" "Does she miss me?" "What words can she say now?" The CCCH staff sent photos that brought tears to Guo's eyes.
Finally, after four months of treatment, Anjing was taken back to the orphanage. The minute Guo heard that Anjing had arrived, she ran to her. She found Anjing sweating profusely and teary-eyed. Guo realized what an ordeal her little girl had survived. She gently wiped Anjing's face, looked into her eyes and knew her baby was hungry and thirsty because, despite their five-month separation, Anjing and Guo could still communicate without words. She gave Anjing a bottle of milk that she polished off right away. Then Anjing fell asleep in the comfort of Guo's arms.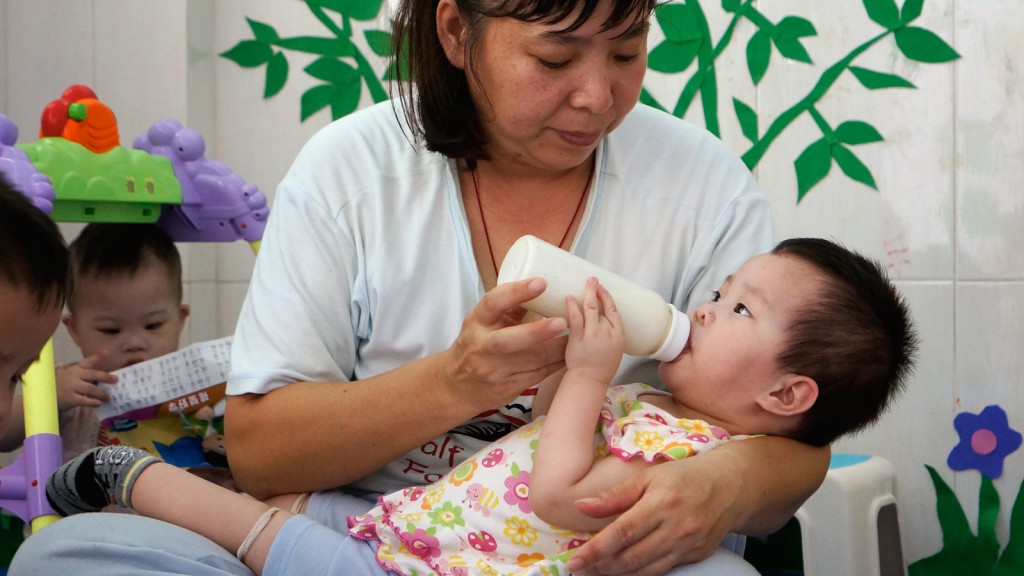 During her next ten months at the orphanage, Anjing's favorite activity became quiet time with Guo. She listened carefully as her nanny read books and told stories. Sometimes Anjing, who could say only a few words, like "give,""Mama" and "Jiejie" (big sister), would have a chat with Guo, babbling on and on as if relating every detail of her day.
Then it was again time for Anjing to go back to Beijing for surgery and post-op recuperation. This time, Guo got a chance to say good bye and this time she didn't cry because she knew that Anjing had a second loving nanny at CCCH who would take good care of her and because even though the doctor had said the chances were slim that Anjing would walk one day, she knew that at 27 months Anjing was old enough and strong enough to take that chance. She saw Anjing off with a lighter heart and words of encouragement: "Dear girl, I know you are strong, capable and full of strength and Mama will be here waiting for you when you come home as a healthy girl." Anjing seemed to understand everything and nodded.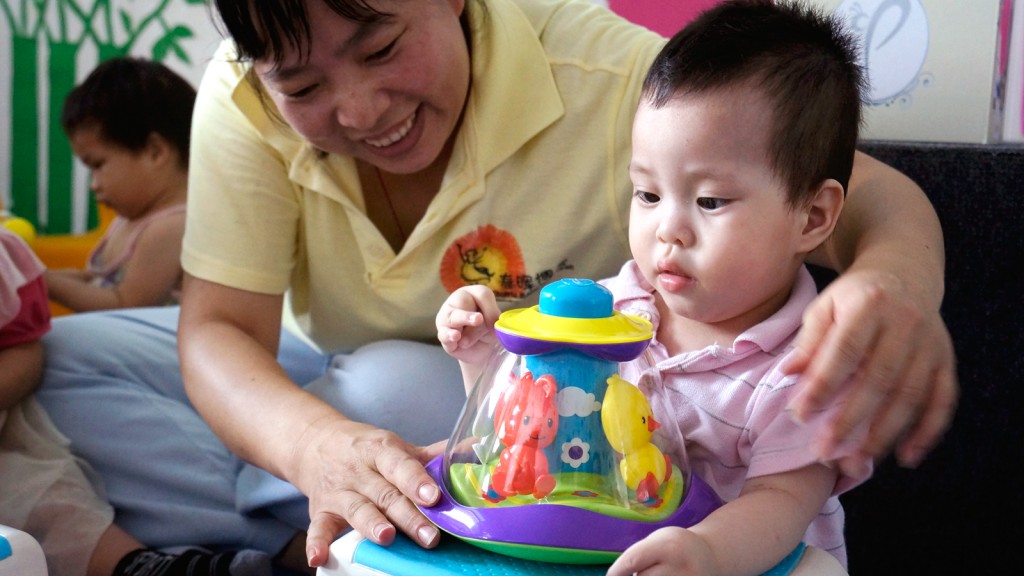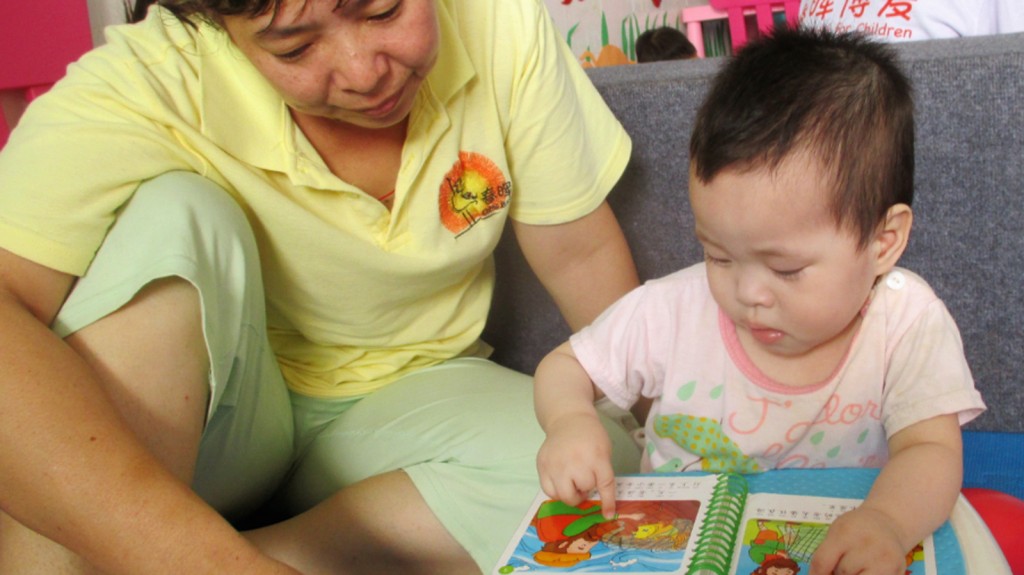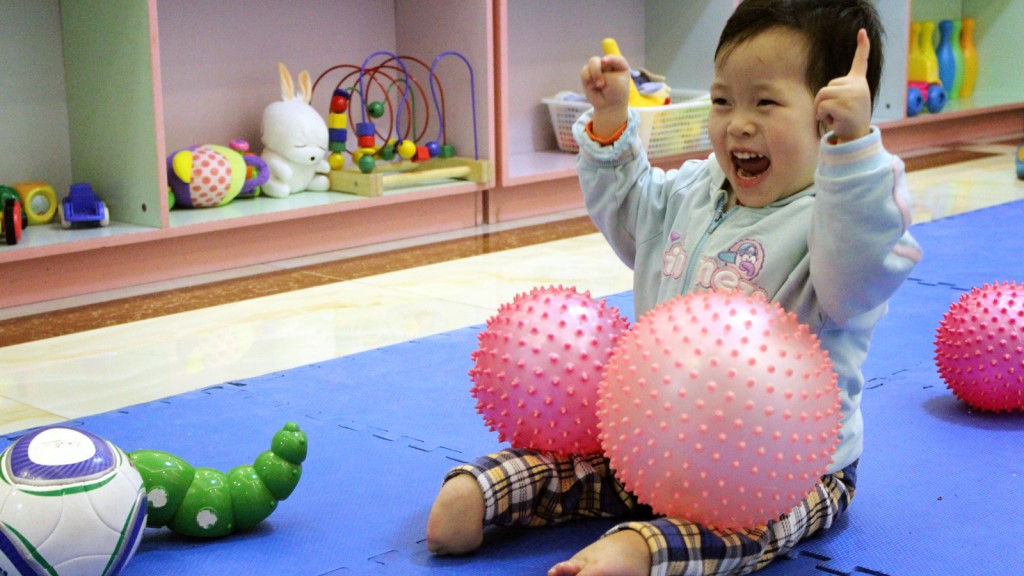 https://onesky.org/wp-content/uploads/2016/05/DSC3620.jpg
900
1600
Jenny Bowen
https://onesky.org/wp-content/uploads/2023/01/25th-logo-6.png
Jenny Bowen
2016-05-02 13:38:00
2019-07-11 16:41:07
Anjing, Sunshine Girl-2