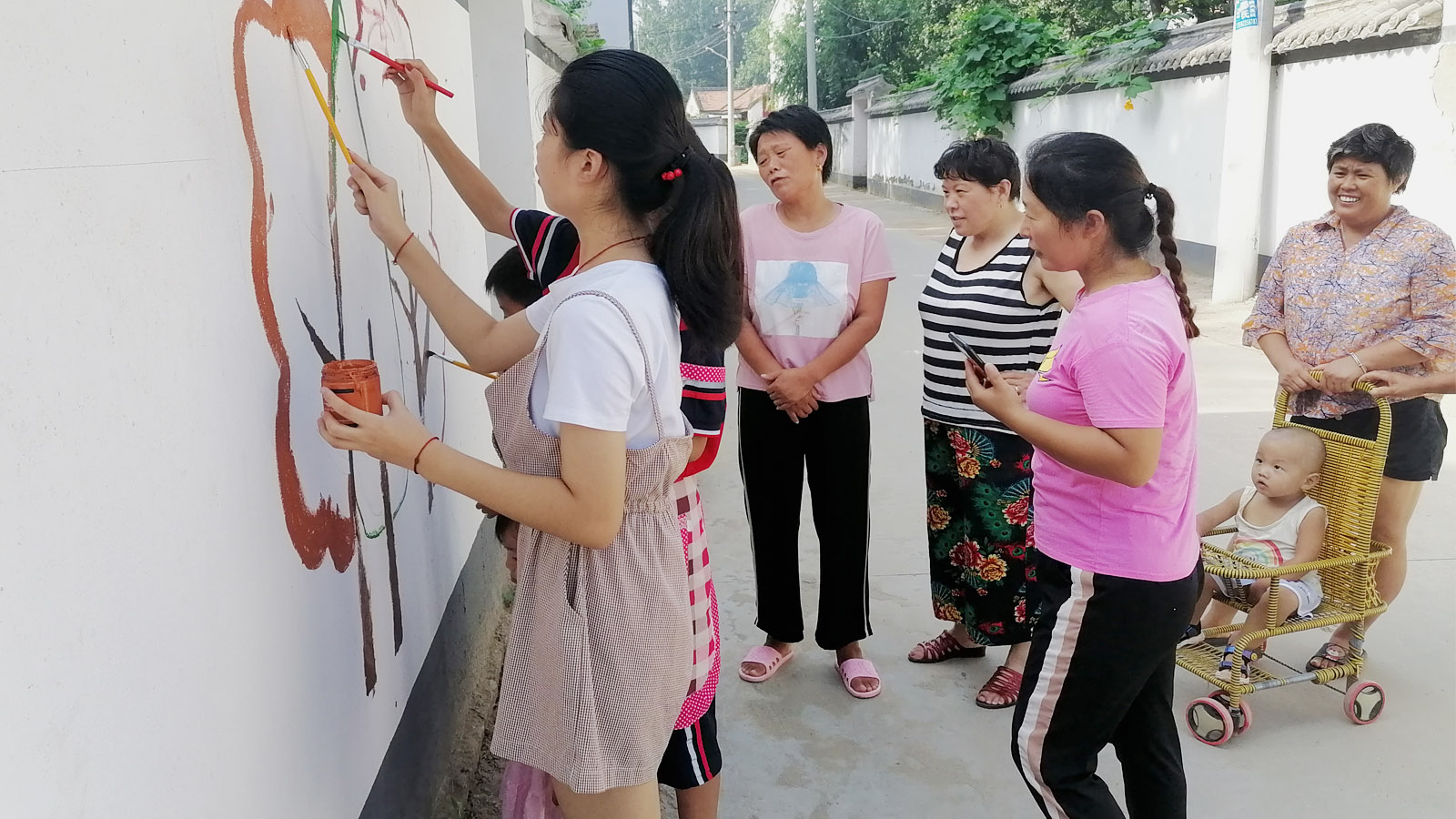 A mural for baby boy Weiwei and all the other village children like him.
On this beautiful fall day in remote China, little Weiwei was just happy to be going out for a walk in the village with his grandmother.
He had no idea that their stroll would lead to watching the creation of an incredible community mural.
As he views the huge painting-in-progress, the image slowly takes shape in front of his eyes. Mesmerized, he watches the children paint as the older village grandparents look on.
Beyond Weiwei's village, it's a scene that's being replicated across 24 OneSky supported rural villages.
There is, of course, one age group largely missing. Parents leave the countryside in their millions to find work in China's ever-growing cities. In their absence, exhausted grandparents struggle to look after the children, often while balancing the demands of farm work.
OneSky brings people together for the children
OneSky's Village Program works to lessen the stressful impact on both children and their caregivers. Family Mentors are on hand to offer advice, support and training. In addition, through communal activities such as this mural painting, OneSky strengthens communities by bringing people together.
Together they are stronger and more able to support each other and look out for the children. Because, as the old saying goes, it really does take a village to raise a child.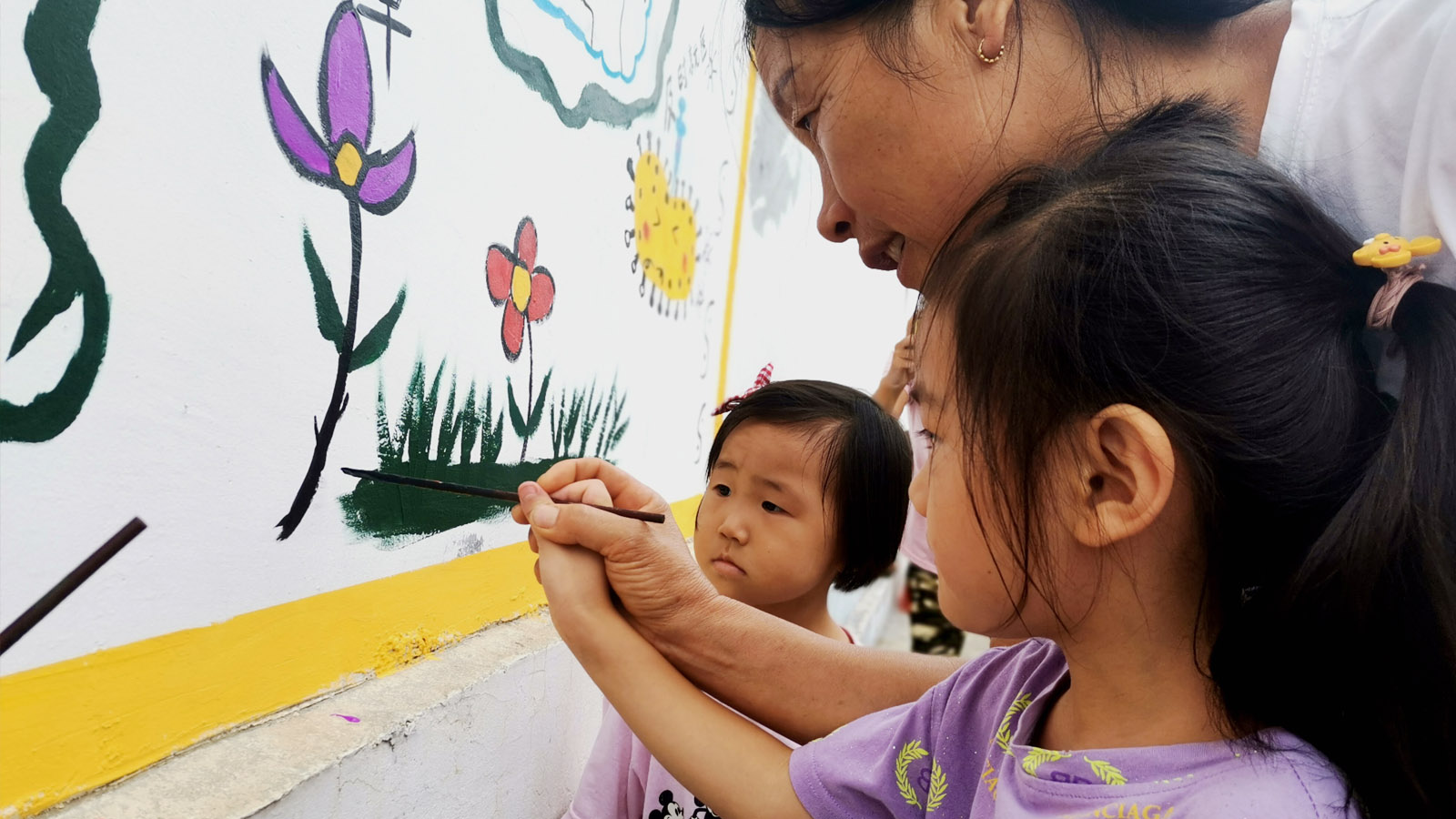 "This annual mural activity is always such fun," said teacher Yanzi. "We also take the opportunity to share parenting lessons. It's such a great way to get people together outdoors. The children can spend time with one another and those who look after them can take a break to talk and laugh. It makes the neighborhood closer."
The mural is for the whole village to enjoy and for the children to have fun painting but the biggest benefit is community morale and togetherness. There are even lessons to be learned within the mural which includes the slogans: "Parents are the best teachers for children" and "Your time is the best gift for children."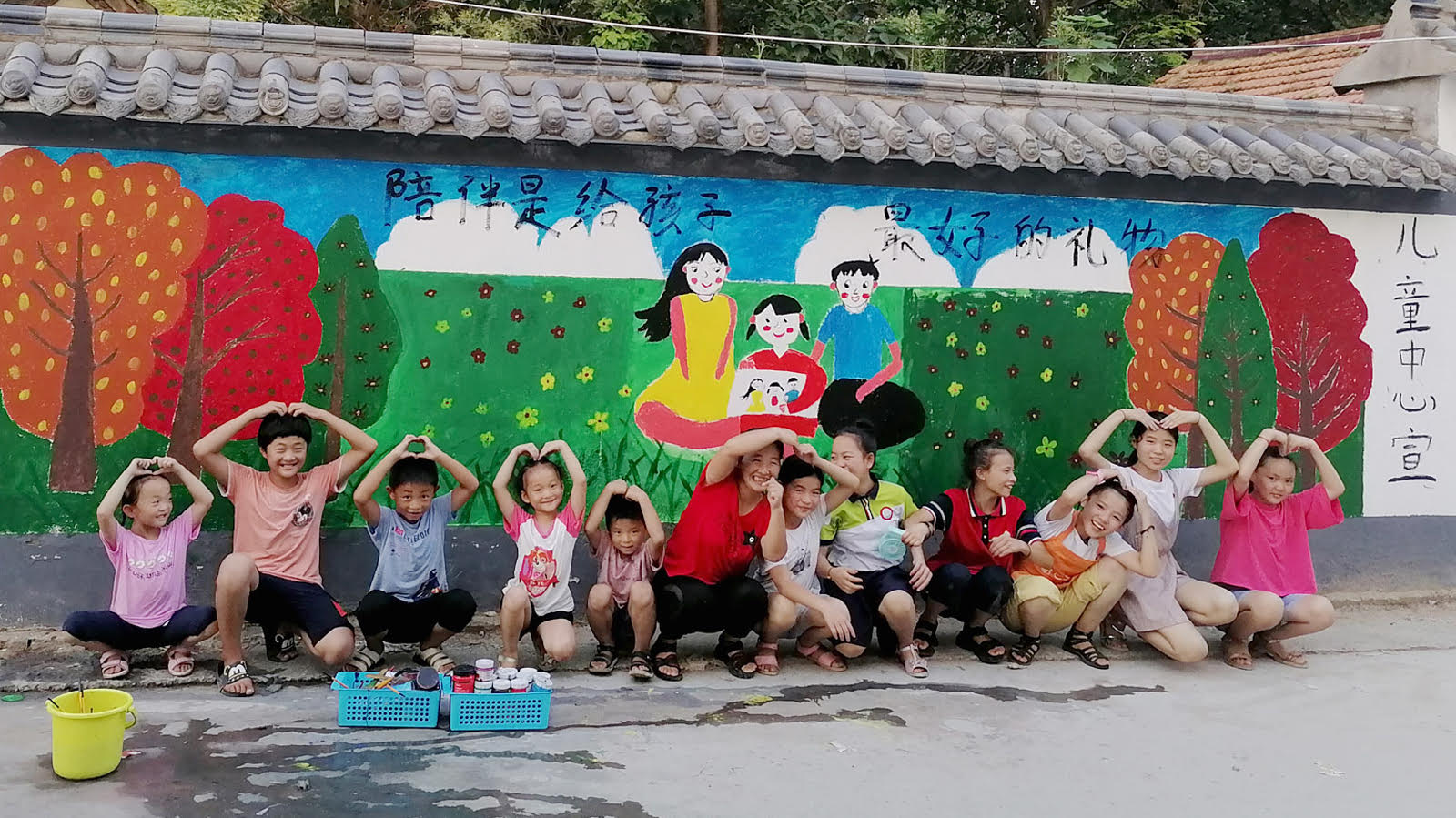 https://onesky.org/wp-content/uploads/2020/09/B.微信图片_20200818161148.jpg
900
1600
Steve Jackson
https://onesky.org/wp-content/uploads/2023/01/25th-logo-6.png
Steve Jackson
2020-09-18 08:43:47
2020-09-29 14:32:02
A mural for baby boy Weiwei and all the other village children like him.